Editors React to the 2016 Tony Nominations
Every June, the Broadway community gathers to celebrate the standout performers of that year's theater season. This year, it has been rumored that the Tony Awards ceremony will last as little as 15 minutes. The opening number will be followed by an announcement that "Hamilton" has won every category it was nominated for, raking in a record-breaking 16 nominations that include Best Musical and Best Original Score. Assuming that this is not the case, The Observer's Arts & Culture staff has compiled a list of their Tony nomination reactions, while discussing the standout performances from the 2015–2016 season.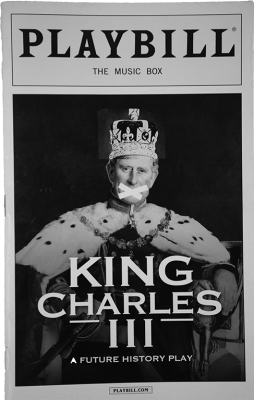 Elena: Although "Hamilton" is getting attention for its many Tony nominations, I am excited about a category that it did not  have a shot at (pun intended). That category is Best Play. It highlighted two groundbreaking plays that I took delight in seeing this season. "The Humans," by Stephen Karam, earned a total of six nominations, including two featured acting nods and a Best Direction of a Play nomination. It made its transfer to Broadway from its Off-Broadway run with the Roundabout Theatre Company, in January 2016. Centered around a family during a trip to their daughter's Manhattan apartment for Thanksgiving, "The Humans" lends itself to discuss many facets of the human experience that we can all relate to. Mike Bartlett's new historic play "King Charles III" was also nominated five times. This Olivier Award-winning play, which transferred to Broadway from the West-End in fall 2015 and closed in January 2016, provided a fictitious look into what might happen if Prince Charles ascends the English throne. This play was particularly invigorating for me, as its text, which is written in iambic pentameter, creates an atmosphere  reminiscent of a Shakespearean drama.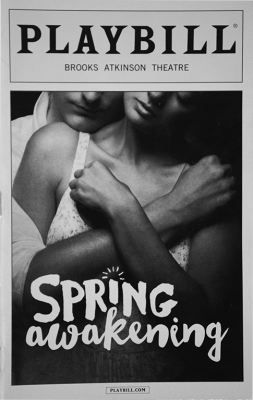 Morgan: I cannot wait to see who the winner of the Best Revival of a Musical category is! This year, so many musicals made a fantastic return to Broadway, but my pick would have to be "Spring Awakening." There was something about watching American Sign Language (ASL) morph into choreography that was absolutely breathtaking. Deaf West outdid themselves with this performance; in its limited Broadway engagement, I went to see it more times than I would care to admit. Although "Spring Awakening" is the show I'm rooting for, it has some steep competition. "The Color Purple" is going to be hard to beat, as its lead, Cynthia Erivo, is a breakout star. One musical that I felt was snubbed was "Tuck Everlasting." Only receiving one nomination for Costume Design, the most impressive part of the musical was ignored: the scenic design! As soon as patrons enter the theater, they are met with a grandiose wooden tree on stage. As the musical progresses, viewers learn that the tree is not just a decoration, but a prop that becomes a playground for Jesse Tuck (Andrew Keenan-Blogger) and Winnie Foster (Sarah Charles Lewis). "Tuck Everlasting" has also been the only Broadway musical to make me sob in my seat.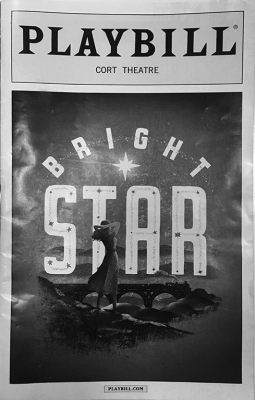 Ana: When I saw the musical adaptation of "American Psycho," I knew that it wasn't one of the best shows this Broadway season had to offer. What stuck with me, however, was the staging. Visually, it was spectacular. Although the plot was set in the late 1980s, the futuristic setting served the story well, helping to portray the greed-driven characters. Its two nominations, for "Best Scenic Design of a Musical" and "Best Lighting of a Musical," came as no surprise. I was hoping Benjamin Walker, who plays the lead, would get a nod. His performance was just robotic enough, with a hint of emotion, perfectly blended in making me believe that he was actually capable of murdering in his spare time. A show that deserves its Best Musical nomination is "Bright Star." Bringing country strong tunes to the Great White Way was a bold move on the part of creators Steve Martin and Edie Brickell. It is also the only one with a completely original, fictitious story. The other four ("Hamilton," "Waitress," "Shuffle Along" and "School of Rock") are either movie adaptations or based on a true story. That does not mean patrons shouldn't run to the theaters to see them this summer.