Summer Redneck Games: The Muddy Olympics
Watermelon Seed Spitting and "Sweet Home Alabama" Draw Closet Rednecks From Hiding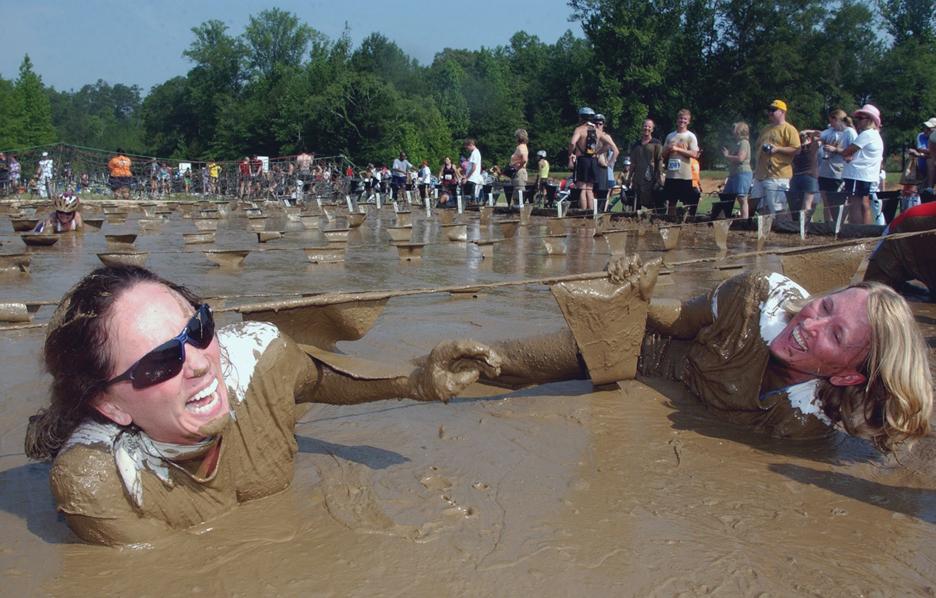 Published: April 30, 2009
Much as some Fordham College at Lincoln Center (FCLC) students may try to hide under bohemian scarves and hipster faux-turtle necks, there is simply no disguising a truly red neck. I should know—my neck is practically glowing and I'm finally willing to admit it. I've tried to acclimate myself to the north, but there are some things that I will never be able to change. One of them is my deep and passionate excitement for the upcoming Summer Redneck Games (SRG).
Making their home in East Dublin, Ga., the SRG began in 1996, the same year the Olympic Games were held in Atlanta. Mac Davis, the then general manager of the local radio station WQZY-FM "Y96," did not take kindly to the media's assumption that the Southern placement of the Olympic Games would be a disaster and rednecks would end up running the event. So, as any good Southern Gent would, Davis decided to round up some rednecks and show those outsiders how it is done.
Teaming up with the East Dublin Lion's Club, Y96 set up camp in Buckeye Park, a large patch of land off of the beaten track. Charging five dollars a head, the SRG gained popularity. The money goes to various charities, and, on July 11, 10,000 participants and spectators are expected to contribute in events ranging from hubcap hurling to mud wrestling to watermelon seed spitting.
Larry Drew, treasurer of the East Dublin Lion's Club, said, "Every year we expect it to die out, but it just keeps getting bigger. [People] come from all over—Canada and Scotland. All the states. They just keep coming."
Perhaps the elusive redneck-ed FCLC students will make the trek to Georgia for the event.
"I'm one of those people around FCLC that is most certainly more country than city," said Bobby Driscoll, FCLC '10 and a New York state native.  "Apparently if you're from New York you can't say things like 'y'all' and various other phrases I subconsciously use. Also, while I don't hear it on myself, my roommate (a 'real New Yorker') and others frequently tell me I have an accent."
Country living is not restricted to the south.  Things move slower outside of any city, whether it is above or below the Mason-Dixon line.
"I'd probably go [to the Redneck Games]… I'd definitely get a laugh out of watching hubcap hurling and mud wrestling," said Driscoll. "Plus, if the proceeds are going to a charity, it's worth it."
We're few and far between, but we are here.  You'll occasionally glimpse a cowboy hat or hear the faint strains of country music floating through the vents in McMahon Hall.
Sure, we'll try to blend in with the "real New Yorkers," but we have our tell tale signs of failed acclimation.  Wait for "Sweet Home Alabama" to come on, whether it's playing in the bar, or in a car that's driving by—we start singing along.  Frequently, we're only aware that we are belting out our Southern anthem after one of you Northerners tries to shush us.  We will argue to the death that cornbread from a box is a terrible lie.  Finding okra in the city is cause for celebration. If we are dared to do something—it's getting done. Just ask Davis—we wouldn't have the Redneck Games if someone hadn't said it couldn't be done.