Satisfy Your Spring Fever With Some Fresh Produce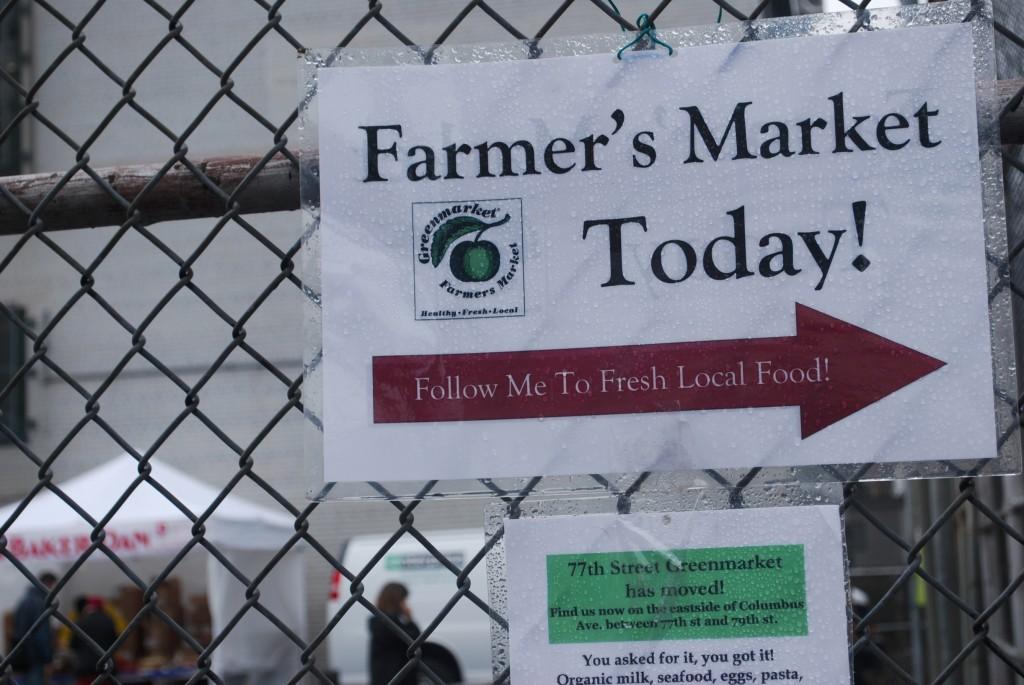 Published: April 9, 2009
Restlessness is quickly seeping into the lives of every college student. With less than a month left of classes, it's becoming increasingly difficult to crack open a book, especially with the excitement of warm air and longer days calling our names. Let's face it: if we want to end the semester on a positive note, we have no choice but to shut ourselves away in the library and buckle down on last minute essays and final review sheets. But it is a proven fact that study breaks actually aid in the memorization process and keep you from falling asleep head-first into your textbook. Plus, we all have to eat! So why not get some fresh air by visiting one of the city's numerous farmers' markets?
A program called Greenmarket, started by the Council on the Environment of New York City (CENYC) is responsible for most of the farmers' markets that line the streets of the five boroughs—46 to be exact. All the produce comes from local farms, meaning everything for sale was grown right here in the tri-state area. While some markets are year-round, the warm April weather draws a larger number out onto the streets, allowing students at Fordham College at Lincoln Center (FCLC) to take a break, get outside and indulge in some fresh, healthy foods.
The most obvious benefit of purchasing food at these street vendors, versus the supermarket, is quality. Let's be real—who really knows how long those apples have been sitting on the shelves at Whole Foods? (After hearing stories from friends who have worked at supermarkets, you probably don't want to know.) All the vendors bring their goods fresh from their farm each morning. Besides freshness, you end up getting a lot more from your money at these markets, which often don't sell by the pound, but by the number of items, which comes out to be much more affordable.
The food options are virtually endless. The most obvious are the produce vendors where you can get in-season fruits (peaches, raspberries and blueberries) and vegetables (spinach, tomatoes and zucchini). Year-round produce like broccoli, apples and lettuce are also available. For those of you living away from your families, who can deny the occasional craving for mom's home cooking? Some vendors offer freshly baked goods like loaves of bread, cookies, pies and pastries that are a nice break from prepackaged food from Morton Williams. Believe it or not, there are even vendors that sell home-made soup. Most vendors love to give out samples of their goods to passersbys, so even if you aren't in the mood to purchase, stop by for a snack!
What makes shopping the city's markets even better is that you're not only helping yourself, but you're supporting an organization that is working to make the world a better place. The Greenmarket program helps preserve the quickly disappearing farmland in New York State and also strengthens the rural economy, allowing local farmers to stay in business. These farms are located in NYC's Watershed, where water runs over land and through soil before draining into reservoirs. The open space the farms provide help keep New York's water clean and protect the supply from contamination. Local farmers are also helping to conserve energy by providing fresh foods to New York without the costs of long-distance transportation, which emits fossil fuels that damage the environment.
The experience of a farmers' market is unique for New Yorkers, who live their lives in the fast lane with packed subways, loud bars and exhaust-filled air. Who doesn't get the urge for open land and fresh air every once in a while? Browsing the fresh baked breads, juicy fruits and vegetables and locally raised meats is a relaxing escape from busy city life. Here are some farmers' markets right at Lincoln Center's back door!