Dahlia's Flowers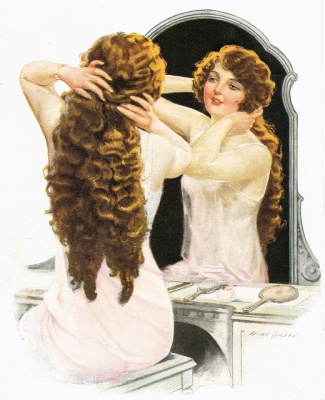 Three blood orange martinis,
And a sunset drive down Broadway
Saccharine taste on the tongue and eyes perched with gold,
A beating heart that swells with a ruby red that looks like the bottom of my drink,
Things seem hopeful, yet they always do at first.
His blood moves hot and slow in the gilded city that built his dreams and my demise,
Sky cracked purple as night falls and his primal urge claws at my thigh
His eyes sparkle at me like all those other boys that loved me for a night,
They shine in that warm glimmer that is born out of liquor and an underlying fear.
Hotel.
Downtown.
Single-syllable name.
No meaning—
Like this.
Sleek. Fit. Sharp.
Spacious suite.
Ligne Roset furniture.
Savois mattress.
He sits quietly—
Across the room.
I wait.
He tells me he likes my skin color,
That it reminds him of the Mediterranean sands he grew up on,
"Maybe I'll take you there someday,"
Maybe—A five-letter empty promise that clings to beautiful thoughts,
Beautiful thoughts that consume me like ravenous butterflies.
He bites his lip,
And I can taste the grilled octopus
He devours me with his eyes
And I'm dancing on white stone,
He unbuckles his belt with a sharp click,
And I smell the sea breeze and olive trees.
Alone in the hotel room, together—
He and I.
Across the world, together—
He and I
Or perhaps, just I.
He gently approaches, in silence,
Curtains close the room black,
Cotton-scented, clean and quiet—
I wonder if this is how he makes love to his wife
Or if this is how he hides.