Ghetto Film School Redefines Filmmaking
A glass of White Zinfandel, a table of hors d'oeuvres, and a stunning array of performances and exhibitions: The perfect kickoff to The Roster's first quarterly showcase at the Museum of the Moving Image.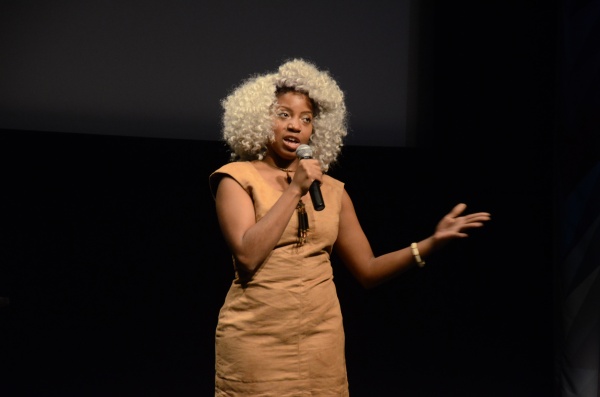 On Feb. 3, 2016 at 7:00 p.m The Roster and The Ghetto Film School hosted their first quarterly showcase, featuring new up and coming artists from all over the country at the Museum of the Moving Image in Astoria, NY. Michael Skolnik, television personality and civil rights activist, and Paola Mendoza, actress and filmmaker, expertly curated the exhibition to deliver an array of different projects that each told a story as unique as the artists themselves.
Based in the South Bronx, the Ghetto Film School is a non-profit program looking to foster new ideas and support creativity and education amongst the next generation of great American storytellers. Born in such a controversial time period, the artists exhibited all have something important to say and in their case, the media makes the message. Paola Mendoza who has written & directed for shows like "Z for Zendaya" and Michael Skolnik who just stepped down as president of Globalgrind.com were invited to curate the exhibition and invite four artists to spread the message of the Ghetto Film School.
The night started with Tony and Obie award winning playwright, Sarah Jones presenting an excerpt from her one woman show of many different characters, "Sell/Buy/Date" which centered around the theme of sex from different character perspectives. Her performance got a great reaction from the audience with lots of laughter.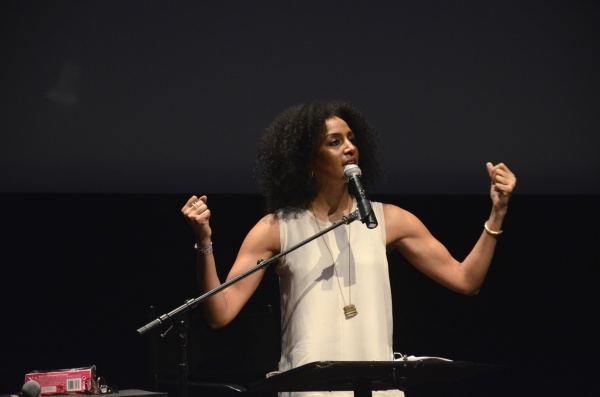 The artists were then showcased for the remaining portion of the event all around the museum. Sophia Dawson exhibited her documentary about black culture. As a Brooklyn based artist who graduated from LaGuardia High School, she was rejected for acting, but was later admitted for her artwork. Sophia feels it's her role as an artist to tell the untold story that needs to be told and she says, "I feel like it's my responsibility to make work," and she is in fact responsible for dramatic eye-catching paintings, which may be why her Instagram handle is @iamwetpaint. "Anyone that is a work in progress is wet paint," she says. Her metaphorical paint is nowhere near dry; Sophia's story continues through her artwork.
Alcee Walker, from West Palm Beach, Florida made strides with his film work in support of African-American culture. He made his way to New York City to study at the School of Visual Arts, where he began his career in producing documentaries, like the one he showcased at the Museum of the Moving Image.
As a talented dancer who has even directed a short film for Hermes Paris,  Yara Travieso had the audience in the palm of her hand during the exhibition. She shared clips from various dance excerpts that showed her body moving and turning in ways that told a story and left the audience speechless.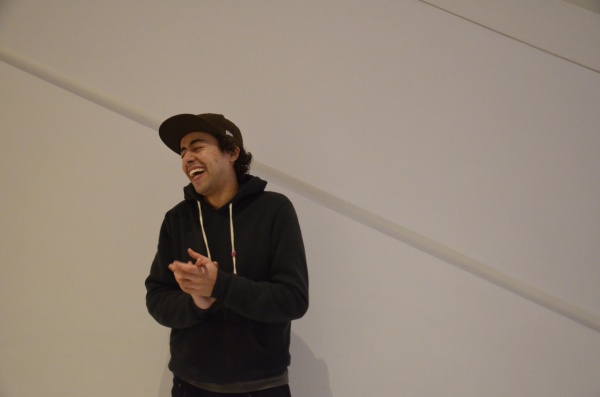 Ramy Youssef ended the show on a hilarious note. Coming all the way from California his stand up comedy act ended up in bellows of laughter and the fullest audience of the night. Telling tales about government and life as a Muslim, his storytelling capabilities made it a clear choice why Mendoza and Skolnik chose to include him in the exhibition.
Program Director Leo Quintero received many compliments and had guests waiting to congratulate him and the other artists after the exhibition. Look out for these up and coming artists and find their work on Instagram.
@Iamwetpaint    @a.walkaa561    @Yaratravieso    @ramy