Fashionably Late: An Exercise in Critical Time Travel
Published: August 30, 2007
In this (hopefully) regular feature, we will review old television shows, albums, movies, etc. The function of such a feature comes from the changes works of art undergo as a result of passing time. Failed television shows can find new life on DVD decades after they go off the air and Academy Award winning films can later become disliked by critics and fans alike (a fate that "Crash" will face in several years). We hope to take a look back at such relics with equal parts nostalgia and post-millennial knowledge.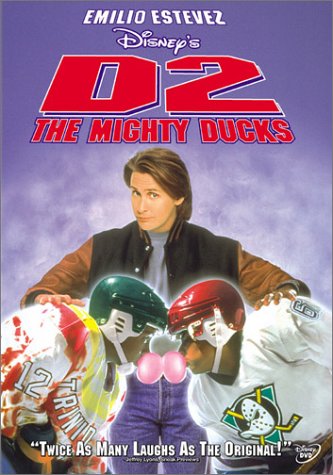 D2: Mighty Ducks
In the year 2007, film sequels have become as common as professional sports scandals. This summer alone, moviegoers have shelled out hundreds of millions of dollars for the third, fourth and fifth installments of several Hollywood behemoths. While a three movie minimum now seems to be the plan for new film franchises from the start, there was a time when films had to earn each subsequent sequel. One could come up with countless movies that warrant one sequel, but this humble writer can only think of two film series in which the second film was strong enough to make a third film seem like a reasonable idea: "The Godfather Part II" and "D2: The Mighty Ducks."
Each of these films upholds the integrity of the original films while simultaneously delivering a fresh perspective on old characters. "The Godfather Part II" accomplishes this by using flashbacks that depict a young Don Corleone, developing the original characters in inventive, believable ways, all while retaining the style and vision of the first film. "D2: The Mighty Ducks" manages the same feat by pitting the Ducks against an evil team with foreign accents and black uniforms.
Opposite from the first film, "D2" begins with the Ducks as an already-successful hockey team. This is truly revolutionary for a sports film, especially one geared toward kids. Normally, the team in one of these films struggles helplessly for three quarters of the movie only to come together in the film's third act.
In fact, almost any film of said genre adheres to a very strict formula, and that formula is this: a team of misfits is adopted by an unlikely and uninterested coach, who, after several zany and unorthodox practices, slowly learns to love his/her players. The team reacts to this strengthened bond by exceeding expectations. Its late winning streak is noted by a montage featuring newspaper clippings and team highlights, after which it claims victory in the final game with the help of one very comical and very detailed trick play. Screenwriter Steven Brill took these tried, stale movie clichés, ripping them from every "Major League" and "Angels in the Outfield," reworked them, and placed them back in a more sophisticated, more compelling order. In doing so, Brill creates a feel-good, deconstructionist sports movie for kids that exposes all the banal techniques of each sports film to come before it, while still capturing the excitement of youth hockey.
Representing the United States in the Junior Goodwill Games, the Ducks (plus four new players) are seeded second in the 10-team tournament. They breeze through their first few games against under-matched, over-stereotyped teams like Trinidad and Tobago and Italy, but hit a crack in the ice when they play the deliriously evil team from Iceland. These heels wear black, talk weird, degrade women and have a star player named Gunnar. One may be able to spin an argument declaring such a representation of a foreign hockey team as xenophobic, but there's no way that same person would ever actually root for Team Iceland. Director Sam Weisman certainly gambled when he decided to paint such a harsh and objectionable picture of Icelandic youth sports, but risk-taking and great art have been in cahoots for centuries.
Because of their overconfidence and Coach Bombay's new Hollywood attitude, Team USA loses its first game against Iceland, prompting both players and coach to rediscover their love for hockey. The players achieve this with the help of a young, urban street hockey team helmed by Russ Tyler, played by Nickelodeon darling Kenan Thompson. In their minute-long playground contest, Team USA learns about respect, determination and toughness; a scene which is appropriately scored by the timeless Tag Team anthem, "Whoomp There It Is." Coach Bombay gets his shot of morality through a visit from his mentor Jan, who was named Hans in the first film and played by a different actor. This meeting is followed by a contemplative roller-blading session on the beach, filled with sentimentality, pastels and just a bit of homoeroticism. Fast forward through some zany practices and a newspaper montage, and Team USA defeats Team Iceland in a shootout, after scoring in the final seconds of regulation on an elaborate trick play.
All right, so maybe the movie isn't any different from other kids sports movies, but at least Iceland loses and America prevails. Whoomp there it is, indeed!