Paging Dr. Google: Uninsured Students Seek Alternative Healthcare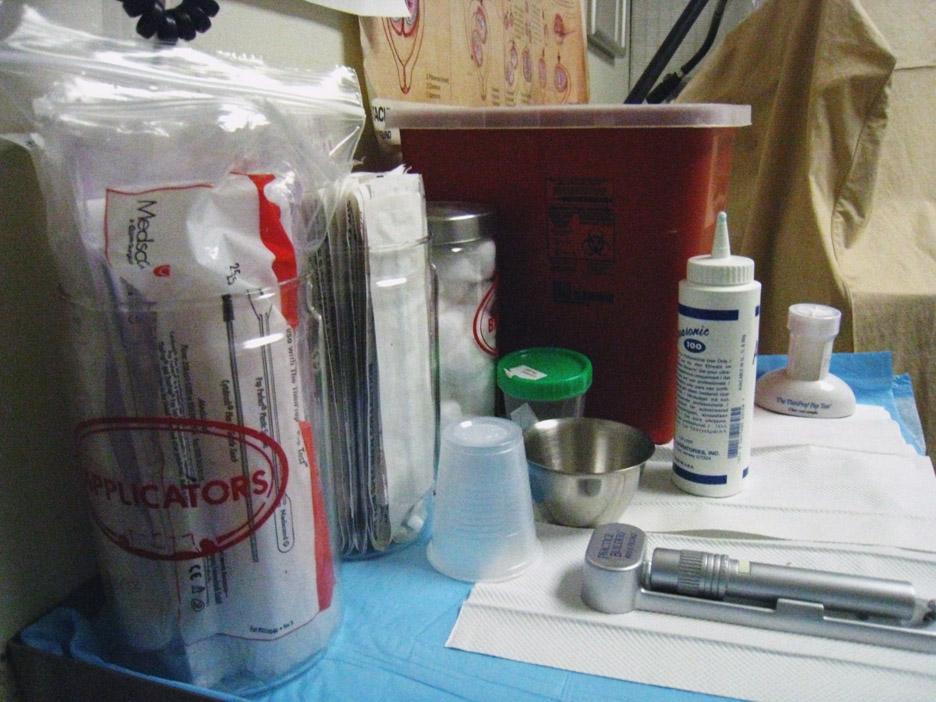 Published: April 2, 2009
What happens when you get a sharp pain in your arm or a bug bite that is swollen, red and warm to the touch? Naturally, your first reaction would be to call the doctor and make an appointment, but because you don't have medical insurance, you pop open your laptop and Google the symptoms instead. According to the Aetna Web site, one of the nation's leading diversified health care benefits companies, "college students make up 10 percent of the uninsured American population and young adults make up the largest group of the uninsured."
Traditionally, students are claimed as dependents by their parents, but what happens when it's time to graduate? Many Fordham College at Lincoln Center (FCLC) students are preparing to survive without insurance after college is over.
"I'm screwed after graduation," said Blerta Hidra, FCLC '09.
"I don't know what I'm going to do. Insurance is so expensive," said Giselle Henao, FCLC '09.
Some lucky students have a safety net, and are covered for a limited period of time.
"I'm covered until I'm 28 under my job's insurance," said Carlos Aguayza, FCLC '08.
Some students are even more unprepared to join the ranks of the uninsured when they're forced off mom or dad's healthcare plan. In cases where a student's parent loses his or her job, Fordham provides low-cost accident insurance.
"Visits to the Health Center are free unless lab tests are made. Those come with a cost," said Jennifer Mulvey, director of Health Services. "Fordham provides a Student Accident and Sickness Insurance, which is a basic health plan available at reasonable cost."
According to Fordham's Health Center Web site, this accident insuranc policy covers up to $2,500 in accidental matters, and 100 percent of medical expenses will be paid with no deductable. All students are required to apply for this policy on the Fordham Web site.
Unfortunately for those who will be uninsured post-graduation, getting health insurance isn't the easiest task. Students must qualify financially for Medicaid, which is federally provided insurance.
"My hope is to get a full-time job with benefits so that I'll be insured. If not, I'll have to temporarily apply to such programs as Medicaid," said Larry Cerpas, FCLC '09.
"I won't be able to afford anything else at the moment, besides Medicaid," said Alexandre Jallot, FCLC '09.
In the meantime, what are uninsured FCLC students doing in the event that a symptom comes up? Under some circumstances students are compelled to Google search their symptoms and hope for an accurate diagnosis or for medications that may ease their pain.
"I look up medicines on Google to see what they can be useful for," said Erika Fernandez, FCLC '10.
WebMD is another popular Web site to look up symptoms. Providing everything from picture slides of what certain bug bites may look like to videos that show the step-by-step process of a traveling reflex signal to the brain. It's not surprising that so many people use the Internet as a medical dictionary.
Besides paging Dr. Google, some students take someone else's prescribed drug as an easy way out of paying for a doctor's visit.
Yaniris Sosa, FCLC '10, said that her friend has taken someone else's prescription drug only "because she knew what the drug was and has had it prescribed before."
If symptoms persist and students don't seek help from a professional, it can result in dire consequences, especially if they're using someone else's prescription.
"Prescription drugs are in such common use today that students mistake them to be harmless," Mulvey said. "You may have an allergic reaction or idiosyncratic reaction, an interaction with another drug or herbal medication or a reaction due to a health condition. You cannot predict your reaction to a drug that another person takes safely."
According to Mulvey, students have the luxury of "youth on their side" and don't get sick very often. This may be why some students have health concerns at the bottom of their top 10 list of "Things to Do." Despite having strong, youthful immune systems, students should pay more attention to their health, because Dr. Google is not board-certified and, like other sites on the Internet and borrowed prescribed drugs, the information provided may not
be accurate.