Economy, Violence Change Spring Break Plans for Fordham Students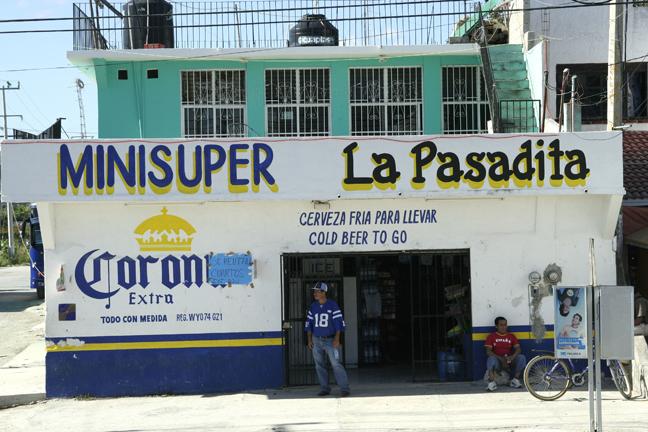 Published: April 2, 2009
Due to the struggling economy and the violence in Mexico, many Fordham students forwent a typical spring break of partying and traveling in exchange for extra hours at work or scaled-back plans. Some students said that they opted to stay home instead of spending money that they just did not have, a decision that had both an impact on vacationers as well as destinations. Students who did vacation for spring break said that their trips were trimmed back to be more affordable.
According to an article from USA Today, the economy hasn't necessarily canceled spring break, but has, without a doubt, modified it. The article pointed to an increase in revenue for cheaper destinations, such as Costa Rica and some beach resorts in the United States, as well as a decline in tourism in more expensive spots such as Punta Cana and Cancun, both in Mexico.
Claire Colmar, Fordham College at Lincoln Center (FCLC) '11, spent spring break in Fort Lauderdale, Fl., and said that the location and details of her trip were ultimately determined by the economy.
"The economy did in fact play a role in our vacation," Colmar said. "Although it did not prevent us from going out of town, we did have to plan around our lack of funds."
Colmar said that she and her boyfriend stayed with family after realizing a hotel would be "impossible." Colmar explained, "Wherever we went to eat, we scouted out the cheapest meals we could find, which [was] hard to do in a popular tourist town like Fort Lauderdale. Instead of partying, we hung out by the free pool of the condo and walked around the mall without even attempting to buy anything."
Some students passed up a spring break trip altogether. Emily Mongeau, FCLC '11, used the week off for spring break as an opportunity to earn extra money at work.
"I would have loved to have gone to Mexico or Italy or someplace exotic, but it's just not in the cards right now," Mongeau said. "I [worked] more hours with my free time. I really need the money now for other necessities."
Margo Masi, FCLC '11, spent her spring break putting in additional hours at work as well and said that the decision was a "must" because of the economic situation.
"I probably would have worked that much despite the current economic situation, but because of my father's unemployment, working during breaks (as well as when at school) is an absolute necessity," Masi said.
"I work at a microbrewery in the Pocono Mountains… We had a busy winter season, even in comparison to years prior. I think this is partly because many families from the New Jersey and New York area decided to vacation nearby instead of taking longer trips to ski resorts in Vermont or Colorado," Masi said.
Joseph Visconti, FCLC '09, said he decided that a spring break vacation this year was out of the question.
"Money is really tight for me, and it wasn't even a consideration of mine to go on a big trip, almost strictly because it was cost-prohibitive," Visconti said.
The economy wasn't the only factor affecting this year's spring break. Visconti pointed to the violence in Mexico as another reason that he forwent his vacation. Visconti vacationed in Cancun last year and said that this year, he didn't think vacationing in Mexico was a good choice.
"As soon as I started to hear about the violence in Tijuana, the increasing strength of the drug cartels to dictate government policy and the inability of the Mexican government to handle the problem, I felt lucky to have experienced that classic version of spring break when I did," Visconti said.
According to an article on MSNBC.com, the United States State Department issued a warning to vacationers about the dangers in Mexico and urged students to "take commonsense precaution" if traveling south of the border. The article explained the violence in Mexico as a fight among different drug cartels and with government forces, leading to "6,000 [deaths] in drug violence in Mexico last year."