Amnesty Policy Offers Reprieve For Students Caught Drinking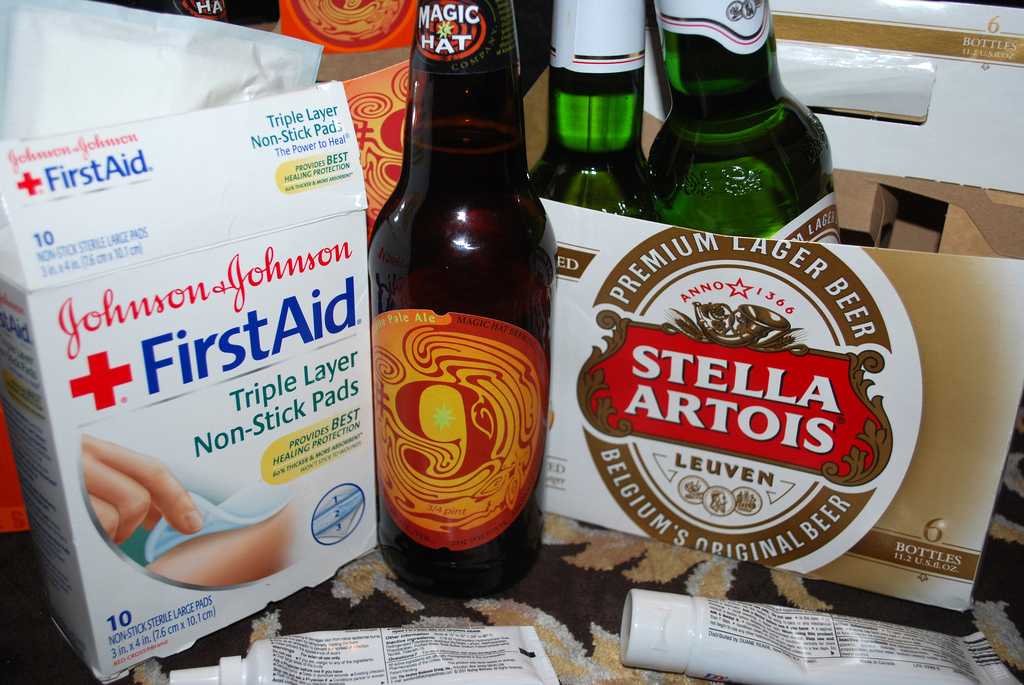 Published: April 2, 2009
"I walked in, and there [were] a bunch of girls crowding around some guy… The kid was passed out… It was so hectic… I thought he was going to die, which was really weird because I knew it would have been my fault," said Diana Jill, Fordham College at Lincoln Center (FCLC) '12, who witnessed a student lose consciousness in her suite from alcohol poisoning.
She said she felt comfortable calling a Residential Assistant (RA), thanks to Fordham's medical amnesty policy, which has recently been publicized by the Office of Student Leadership and Community Development (OSL&CD) and the Office of Residential Life. This policy allows a student reprieve from judicial consequences of underage drinking or illegal drug use if a student requires medical assistance from over-consumption of drugs or alcohol.
Students have praised the policy, but they also said they think it has its flaws.
Keith Eldredge, dean of students at FCLC, explained the policy.
He said, "If a student is concerned about a friend who they think has either taken too much of some kind of illegal drug or has had too much alcohol to drink… whether the person is of legal drinking age or not, if students are worried about a friend, instead of individual students taking the burden on themselves to take care of that person, they can come forward to either a security supervisor or a residential life staff member, and they will get the care that that student needs."
Eldredge said that after students seek help, the security supervisor or RA on the scene will then determine whether or not to call a FastCare ambulance, a private ambulance which responds to FCLC emergencies. Eldredge said that he would encourage students to seek help from within the school before looking outside Fordham.
"I would never tell someone not to call 911, but it would be faster to call security first, because then security can make the call right away and will be able to tell the EMTs where to go when they get to campus and get them to students as fast as they can," he said.
Jenifer Campbell, director of Residential Life at FCLC, said that once the student gets help, Residential Life will get in touch with the student to follow up.
"It's not a punishment, but we give them an opportunity to get the care that they need so we would still have a conversation with them," she said.
"The spirit of the policy is such that we want to help students to get the care they need. We are more concerned with taking care of them, as opposed to having them [try] to hide what is happening," Campbell said.
According to Eldredge, the policy has only been publicized since this past fall, and there are very few statistics to observe how effective it has been. Eldredge commented that student hospitalization for alcohol poisoning has not changed much, at two students this year, which is down from four students last year. Despite the lack of numbers, he said that he was pleased that there appears to be greater student awareness of the policy.
Jack Manley, FCLC '10, said, "Students don't have to be scared if they party too much; they don't have to be afraid of the repercussions from the administration. It's promoting well-being."
Manley said that he views the amnesty policy as a necessity.
"It's not even a question that I would find help; I would do everything in my power to help [a friend]. But I'm sure most people don't feel that way, and that's the scary thing," Manley said.
One student who was hospitalized this year from excessive alcohol consumption and received amnesty said, "I'm overall satisfied with [the medical amnesty policy]. I didn't get in trouble, I'm not on academic probation and it's an overall decent policy…. If you drink enough to go to the hospital, you're just punishing yourself."
As an RA, Katie Costello, FCLC '09, said that she thinks the policy can aid her in performing her duties.
"It helps students to alert us [RAs] so we can help the students more," she said.
Costello said that she was unaware of the policy when she was a freshman and that fear of getting in trouble kept her from seeking aid for a roommate who felt that she had had too much to drink.
"I didn't know what the RA would do or what the RD would do, and I don't remember any mention of the policy," she said.
However, Costello said that when she heard of the policy in her sophomore year, she "was more comfortable calling someone for help."
Jill said, "Calling the RA was my first thought. I wanted to call because I knew I wasn't going to get in trouble."
Despite being offered amnesty for association with an intoxicated student, Jill said that the medical amnesty policy is still an "imperfect policy." Jill explained that she felt stigmatized because her name was used in an RAs report of the incident and that she was guilty by association.
"It was like everyone still found out I was involved," she said.
Another freshman student who was hospitalized for overconsumption of alcohol said that he felt his hospitalization was "a waste," since the doctors at the hospital found no problems with him, and he was sent back to FCLC without receiving any medical attention.
Eldredge said he views this policy as necessary because, "You hear cases in the media all too regularly of someone having died from intoxication. They go to bed without waking up."
Eldredge said that he hopes this policy "can help the students and have them [not] worry about getting in trouble…We are more concerned about getting people help and making sure they are safe than about the judicial process."