Prevalence of Dating Violence Publicized After Celebrity Ordeal
Abusive Relationships Enter Consciousness of FCLC Community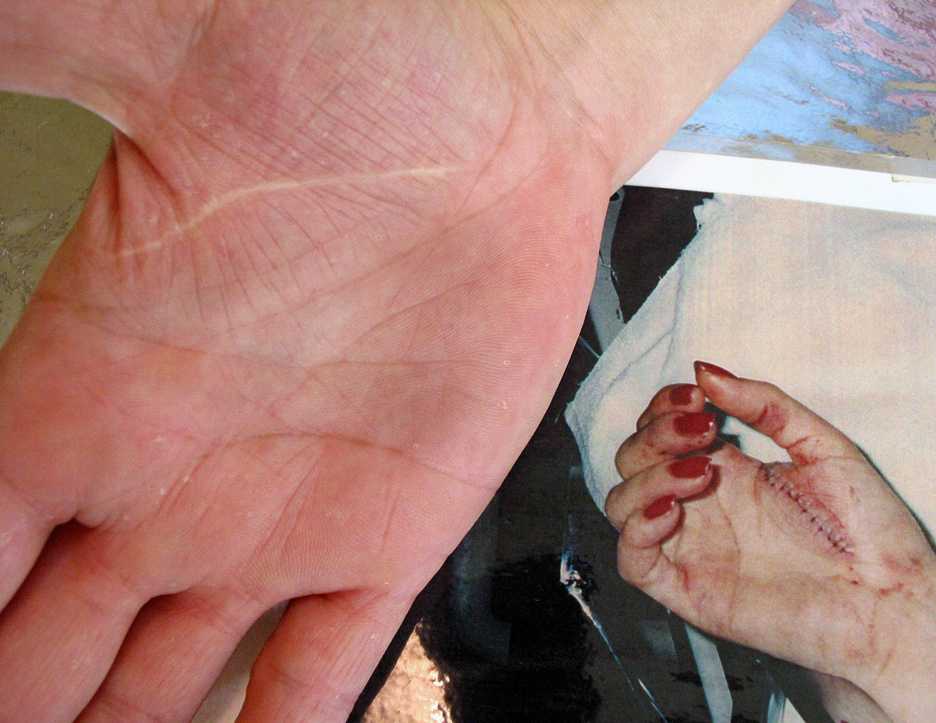 Published: April 2, 2009
"My boyfriend was drunk and supposedly tried to cheat on me with my equally drunk friend," said an anonymous Fordham College at Lincoln Center (FCLC) student. "He came back [to my place], and when I asked him where he'd been, he freaked out. [He was] yelling, swearing, throwing things and hit my face once."
If you've ever been in love, you know you're bound to take some hits. As a society, we've recently become aware that many partners often take this expression a bit too literally. Chris Brown's physical assault on Rihanna brought dating violence into the public sphere, prompting extensive media coverage and increased conversation on the issue of dating violence, a subject that had previously been largely ignored in our society. As conversation abounds, new questions have arisen about the mindset college-aged individuals hold toward abuse and who should be held responsible for the abuser's actions.
Though many college-aged individuals have been raised with more progressive ideas about gender roles than previous generations, domestic abuse is still prevalent among college-aged individuals in our society.  According to the May 2000 Bureau of Justice Special Report: Intimate Partner Violence, "One of five college females will experience some form of dating violence." A recent article in the New York Times estimates that abuse will continue to increase "as more harassment, name-calling and ridicule takes place among teenagers on the Internet and by cell-phone." Unfortunately, as vehicles of communication multiply and become more creative, so do means of abusive behavior.
Even more shocking than photos of Rihanna's bruised face plastered all over magazines was the fact that the Grammy award-winning pop star returned to Brown shortly after the assault. Clinical social worker Anne Bobrick explains that many women who are physically and emotionally abused are "terrified, but they want to go back. They don't want to lose the man because they don't know anything else. They think the man is strong, that he's going to take care of them. Sometimes they go back for years before they have the strength not to."
Elaine Congress, associate dean and professor of the Fordham School of Social Service points out that college-aged students who are in one of their first serious relationships might be especially hesitant to leave an abusive partner.
"When you're young, you sometimes believe that if you break up with your [significant other], somehow you'll never have a relationship again," Congress said. "That's why sometimes people put up with difficult situations. They're afraid that if they lose the person there will never be anyone else."
Sherri Eldin, FCLC '09, has seen this particular brand of fear first hand.
"[I knew someone who] owned her own business. [Her partner] couldn't hold on to a job, and, after sitting home all day watching baseball, would expect her to come home and cook for him. He was more verbally abusive but there's an incident that still sometimes gets brought up where he threw something at her. She knew she had to leave him, but it wasn't until she had another boyfriend that she was able to do it," Eldin said.
Bobrick said that many women blame themselves and "feel [the abuse is] what they deserve, that there's something wrong with them," which isn't surprising, as Bobrick said many of these women suffer from low self-esteem. What may be alarming is that many young girls believe the abuser isn't the only    party at fault in abusive relationships. The New York Times recently cited a survey of 200 high-schoolers conducted by the Boston Public Health Commission incident which found that "46 percent [of students] said Rihanna was responsible for what happened; 52 percent said both bore responsibility despite knowing that Rihanna's injuries required hospital treatment."
"I tell my male clients who are abused to never hit back," said Bobrick. "I tell them to walk out before they hit back or else they'll go to jail."
Maggie Perkins, FCLC '09, commented on rumors that Rihanna had hit Brown first, which some claim would give him permission to fight back. This raises the question whether men should be allowed to defend  themselves physically in domestic disputes.
"It's an interesting double standard," Perkins said. "Most men are larger than their girlfriends, so I see the logic behind it. There is a great division when it comes to conflict between the sexes because the way women and men argue is completely different. They don't always understand each other, and a lot of people get frustrated, give up and give in revert to their primal instinct [which is violence]."
The widespread news coverage has prompted countless discussions on dating violence, including one that occurred on March 25 at FCLC where volunteers from Voices of Women Organizing Project spoke about their personal experiences with domestic violence and students openly discussed their own issues and asked questions on abuse. This free-flowing dialogue makes some hopeful that this incident will inspire those involved in abusive relationships to seek help.
"The press has done everything they can to say that this type of behavior is unacceptable," Bobrick said. "The way [Rihanna] looked after she was beaten [will] scare young girls. To see someone so pretty and successful will give young girls a sense of 'Wow, she takes this and she's beautiful and successful.' They'll feel less alone and more supported."