Bomb Scare Near FCLC De-Escalated
UPDATED: November 3, 2015 1:10 p.m.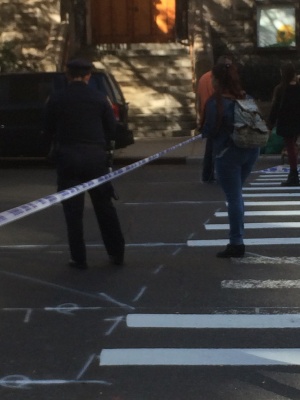 At about 10:45 a.m., The Church of St. Paul the Apostle was evacuated and closed due a suspicious package left between 59th and 60th street. Police have now left the area and it was concluded to not be a threat.
"It was a result of the 'If you see something say something' policy," John Carroll, assistant vice president of Public Safety, said.
Traffic is now flowing North, South, West and East in the area that was closed earlier this morning for what police officers said was a bomb threat.
Katie Kirtland, Fordham College at Lincoln Center (FCLC) '17 and sports co-editor for The Observer, was working at the church this morning when it was evacuated. "I was just working in the book shop and there was nobody in the store. Then the police officer said, 'You need to close up and get out. There is a bomb threat that seems pretty legitimate.' "
"He then continued to the church and got people out of the church. I left and called my mom to let her know I was safe before something came up on the news," she said.
Carolina Zelaya, a Fordham graduate student and employee in the church book store, said there was talk that the package was part of an art exhibit in the church. "They think it was a piece that had broken off and the artist had chosen to get rid of," she said.