A Personal Goal Met With 39,000 Others
Fordham Student and New York Native Dane Hope Runs His First NYC Marathon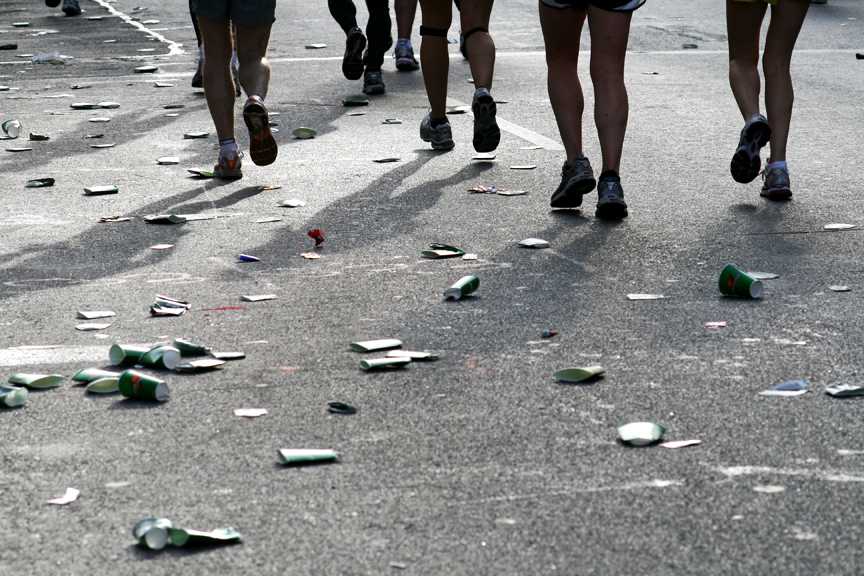 Published: November 13, 2008
On Nov. 2, the artificial canyons of New York City were once again filled with thousands of runners as they competed in the New York City Marathon. As one of the most respected races in the world, the marathon draws tens of thousands of athletes every year. One of the most intriguing aspects of the marathon is it welcomes both world-class runners and amateur athletes pursuing a personal goal. Fordham College of Liberal Studies student Dane Hope is in that amateur class of runners.
"It has always been a life long goal of mine to run in a marathon," Hope said. That goal was realized on Nov. 2 when he ran half of the New York race in preparation of taking on the full 26.2 miles in the Philladelphia Marathon on Nov. 23.
For many New Yorkers, the NYC Marathon is much more than a race.
"I was born and raised in Manhattan, so the NYC marathon has always been a part of my life," Hope said.
The marathon is enjoyed by many New Yorkers, but few get the chance to transcend their roles as spectators to become participants like Hope has done. The marathon is a chance to be part of an internationally respected event, a chance to work toward an ambitious goal and, for those like Dane Hope, a chance to change their lifestyle.  Pursuit of his goal spurred Hope to adjust the way in which he was living.
"A couple of months ago, I decided to end my smoking and party life and start training for the NYC marathon," Hope said.
Though relatively few entrants in the race have any realistic hope of winning, the chance to train and compete are enough of a reward for them. For the hundreds of millions of fans around the world that watch the race, it is a spectacle and an international event. New Yorkers cherish the fact that such a prominent event takes place right in their own backyard.
"I have always believed the NYC Marathon mirrors the tough-minded, spiritual and energetic nature of all the city's inhabitants, including FCLC students, and all its faculty," Hope said.
The NYC Marathon has taken on a life of its own. It is a symbol of the city and one of its most beloved events. It is a living landmark, a landmark that comes but once a year and can be seen by New Yorkers all over the city.