Fordham Adds Four New Professors to Tenure Track
This year, Fordham has added four new professors on the tenure track program: Patricia Gomez-Gonzalez, Alma Rodenas-Ruano, Anjali Dayal and Yiju Huang. But, just who are these new professors, and how will they shape the Fordham community?
Patricia Gomez-Gonzalez teaches Basic Microeconomics and Macroeconomic Analysis. Born and raised in Barcelona, Spain, Gomez-Gonzalez has used her background to her advantage, teaching at universities around the globe. She has taught at Chile's Universidad Austral de Chile, the Universitat Pompeu Fabra in Barcelona and at the IE Business School in Madrid. She moved to Boston and worked as a Teacher's Assistant at MIT until she got her Ph.D. from there in 2014.
"I'm always here for advice … I try to make myself as available to my students as possible." -Patricia Gomez-Gonzalez
As an educator, Gomez-Gonzalez's mantra is to "teach well, be helpful to students, and allow people to learn." She said that she is thrilled to be teaching here at Fordham and loves how enthusiastic and interested her students have been so far. While she is at Fordham, she plans on doing research about public debt and its interactions with financial markets, and will be on the lookout for potential research assistants. Of course, Gomez-Gonzalez is not just a teacher; she wants her students to know that they can consult her at any time for whatever reason. "I'm always here for advice," she said. "Especially with regard to work and education in Spain. I try to make myself as available to my students as possible."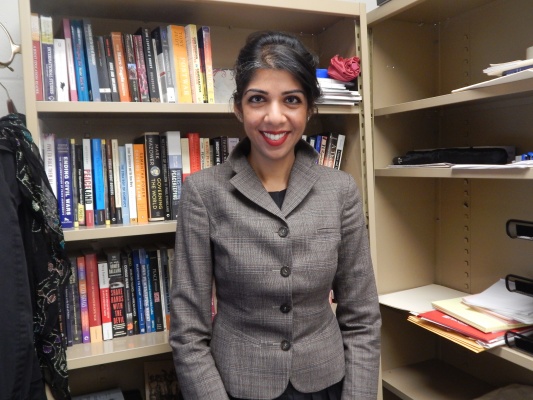 The newest addition to the department of natural sciences is  Alma Rodenas-Ruano. An adjunct professor, Rodenas-Ruano was born in Guatemala before moving to Queens, NY when she was very young. She specializes in neuroscience and Concepts of Biology for psychology and neuroscience majors. After receiving her undergraduate education at the City College of New York, she got her Masters in Molecular Biology at the University of Central Florida. She then got her Ph.D. at the University of Miami. Being a neuroscientist, she has done extensive research on the brain.
"[M]y colleagues have done a lot to help me adjust." -Alma Rodenas-Ruano
She expects to focus her research on synaptic function and how one's environment can impact brain function. She also looks forward to doing some volunteer work for the school and helping out her students. Overall, Rodenas-Ruano describes her experience here over the past few weeks as being very positive. "The students are great, the freshmen are polite and involved," she says. "And my colleagues have done a lot to help me adjust." She also said that she cannot wait to become an integral part of the Fordham community.
Hailing from New York, New York, Anjali Dayal is a new arrival of the department of political sciences. After getting her undergraduate and graduate educations at Columbia University, she got her Ph.D. at Georgetown University, where she worked as a teaching assistant and instructor. Dayal has experience working with the United Nations; she has been active in both the U.N. Development Fund for Women and in the U.N.Action to Prevent Sexual Violence in Conflict. Academic research by Dayal has focused on UN peacekeeping and civil war peace processes. In future research, she hopes to maintain this focus while also paying mind to human rights issues and international organizations.
Dayal explained that she is very excited to be teaching at Fordham, she said, "I heard a lot about how engaged Fordham students are, and I'm looking forward to seeing that in the classroom." She also feels very lucky to be surrounded by students who care about the world around them.
According to Dayal, "It's a great gift as a teacher."
Finally, Yiju Huang is a new Mandarin teacher here at Fordham. She was born and raised in Xian, China, and got her undergraduate education at Shaanxi Normal University. She then moved to the United States and got her Ph.D. in Chinese studies at the University of Illinois. Before coming to Fordham, Huang taught at Bowling Green State University in Ohio. As an educator,Huang finds the most important thing is to "fulfill [her] basic role as a teacher and make sure [her] time with [her] students is meaningful."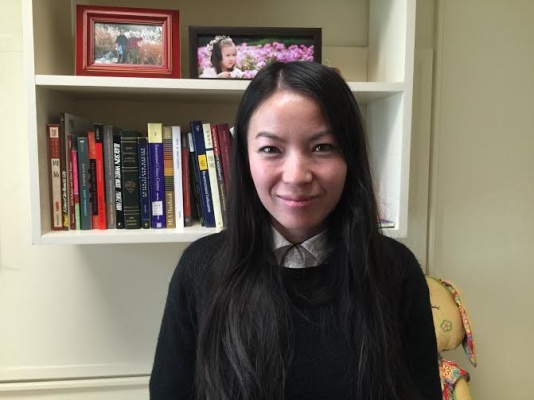 While at Fordham, she looks forward to conducting research about literary reconfiguration of antiquity in Chinese modernity and publishing her second book. Prof. Huang believes that her unique "double perspectives" as both a Chinese citizen and someone who is trained at the graduate level in the United States can be interesting and beneficial to students. Her "ability to cross cultural boundaries" can provide students with a clear glimpse of what they are studying. As a university citizen, Huang looks forward to strengthening the Chinese program.