Say "Adios" to Your Typical Cancun Spring Break
Student-Friendly Destinations That Offer More Than Watered Down Booze and Wet T-Shirt Contests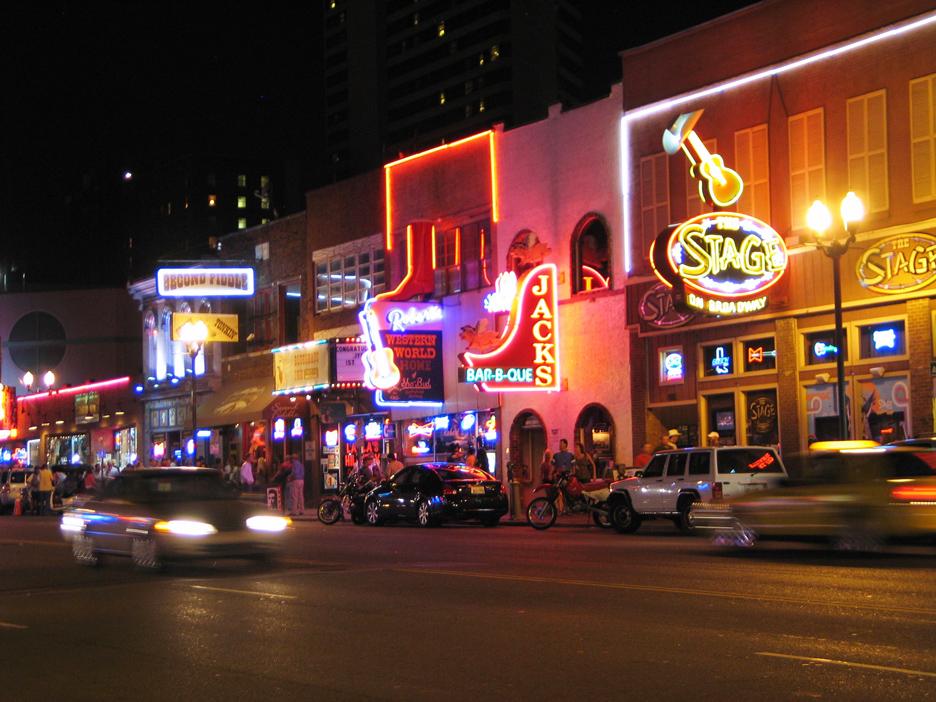 Published: February 26, 2009
It is easy to sense when spring break is approaching: people are feverishly chatting in class, Facebook comments and statuses suddenly revolve around the upcoming vacation and the severe migraines you've developed after all the midterm studying are really desperate cries for a much-needed break. Planning your spring break trip can be tricky, especially if you're eager to go somewhere unusual and stimulating. If you're going to spend your time and money creatively, don't resort to the stereotypical spring break getaways like Cancun or Cabo. Spice things up by heading to these eye-catching and fun-filled spots that promise to keep you entertained and relaxed:
LAKE TAHOE
March is really the last time of year you'll get the opportunity to hit the slopes before spring weather arrives. If you didn't get the chance to ski this winter or if you're eager to learn other fun winter activities, catch a flight to the beautiful and scenic Lake Tahoe. Just like Vermont (but definitely more unusual for us East Coasters), Lake Tahoe is known for its extreme winter sports and gorgeous, fresh snow.  This location is ideal for spring break because of its versatility. You can plan an action-packed vacation for a huge group of friends or a romantic getaway for two.
In this winter wonderland, you get to experience the best of both worlds. Whether you are staying at a luxurious spa resort such as the Ridge Tahoe Resorts (www.ridgetahoeresort.com) or at a comfy mountain lodge such as Cedar Glen Lodge (www.tahoecedarglen.com), Lake Tahoe provides a wide array of accommodations to suit your individual preference.
The North Shore tends to be more refined. While fancier accommodations and more exclusive restaurants are a plus for couples, they come with a lack of physical activity and a quieter atmosphere, which may not be optimal for a group of friends.
The South Shore is just as picturesque, but also provides a plethora of adventurous outdoor activities including snowboarding, skiing, ice-skating, snowshoeing and hiking.
Even if you lack the money or have no desire to gamble, casino hotels such as Caesars, Harrah's and Harveys define entertainment to the fullest and are great to tour just for fun.
Whether you're a pro at snowboarding, a first-time skier or a goofball on a snowmobile, this is the place to have fun while enjoying the great outdoors!
MONTREAL
If you're itching to get out of New York, why not head to another island: Montreal? In the heart of Quebec, this French-Canadian city is close enough to get to by train, bus or car (approximately 7-8 hours non-stop). All you need is a passport! One of the best things about Montreal is that the legal drinking age is 18. This one is for you freshmen! The neighborhood of Saint Laurent, the "heartbeat" of Montreal, is full of exciting bars, clubs and lounges. "Supper Clubs" are a special treat in Montreal, providing exclusive dinners in a nightclub atmosphere. If you're looking to dine and party at the same time, be sure to check out Med Bar + Grill + Etc. (www.medgrill.com), the ultra-trendy Buona Notte (514- 848-0644) and Sofia (www.sofiagrill.com), a hot-pink setting fueled by femininity.
Montreal isn't just a party city; there are still plenty of exciting things to do during the day. Be sure to visit Old Montreal for its ancient charm. Walk along the cobblestone streets and experience all the attractions including museums, shops and restaurants. Even City Hall (275 Notre-Dame St. E.) is worth taking a photo of. Also, be sure to check out the well-known Notre Dame de Bonsecours Chapel (400 St. Paul St. E.), also known as "The Sailors Church." You get to look out over the Old Port from the observation tower—free of charge!
Another attractive quality of Montreal is its amazing shopping. When heading downtown, be sure to walk along Rue Sherbrooke and nearby Rue Crescent. These bustling streets are populated with international designers and expensive boutiques. Boulevard St-Laurent and Avenue Laurier are home to French boutiques and many accessories shops filled with handmade, funky items. An unusual shopping experience can be enjoyed in the underground city, Montreal's shopping haven. More than 1,700 shops are situated in these maze-like pathways. With the U.S. exchange rate currently at $0.79, it may be a tad more expensive to shop in Canada, but window-shopping is still a worthwhile experience.
NASHVILLE
Be daring this spring break and head south to Nashville, Tenn. The activities are endless in this lively city of country music lovers. To spice things up a bit, sightsee by sea!  The General Jackson Showboat (www.generaljackson.com) is a wonderful way to enjoy dinner on a boat as you navigate downtown Nashville along the Cumberland River. The Country Music Hall of Fame and Museum (www.countrymusichalloffame.com) is an absolute must-see! Even if you aren't a huge fan of country music, you'll be in awe of the architectural design of the building (it's a $37 million landmark!) You can easily spend an entire day in this vast museum, which houses musical exhibits, interactive programs with songwriters and singers, gift shops and dining venues. Before you leave the museum, be sure to check out the Hall of Fame Rotunda that recognizes and honors significant members of country music. Here, the members' plaques are placed randomly, yet on the same level to emphasize equality.
One hotel worth noting is the Gaylord Opryland Resort Hotel & Convention Center (www.gaylordhotels.com). Not only is it conveniently located on the banks of the famous Cumberland River, but this nine-acre resort provides aesthetic indoor gardens, numerous restaurants for fine dining, shopping and the Relâche Spa, Salon and Fitness Center.
In case you find yourself missing the New York City nightlife, dance the night away at Fuse Nightclub, conveniently located inside the Gaylord Opryland Resort Hotel. Complete your stay with a visit to The Grand Ole Opry (www.opry.com). As the oldest active radio program in the U.S. (started in 1925), this historical venue is simultaneously a radio program and a live concert broadcasted live on WSM radio in Nashville. In the past, singers such as Dolly Parton, Loretta Lynn and Bill Anderson have graced the stage, and new additions to the Opry family include Carrie Underwood and Marty Stuart.
Whether you're in the mood for adventurous sports, active nightlife or have the desire for a musical experience, these locations have something for everyone. Enjoy your trip to these atypical spring break spots, and you'll be sure to return from spring break with more than a tan and a hangover.