Fordham Lincoln Center Gets Snapchat Geotag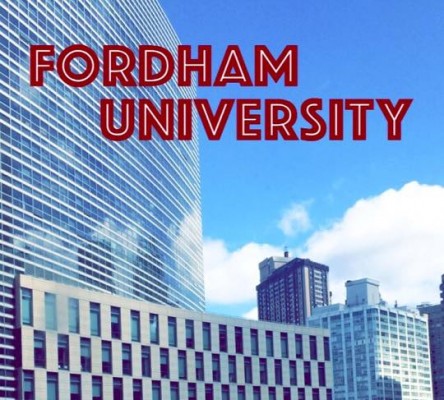 Many students were pleased on Thursday when they discovered that Fordham at Lincoln Center finally has a geofilter, also known as a geotag, on Snapchat. The popular media application is used for sending photos and videos that disappear after a set amount of time. Snapchat has geotags that a user can put over photos when they are at a specific location.
Fordham's Rose Hill campus has had multiple geotags since the end of the spring 2015 semester., including the one featured below designed by Warren Bischoff. Students were disappointed to come back to school  this fall and find out that the Lincoln Center campus still did not have its own.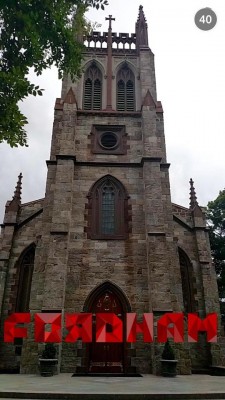 The new geotag has Fordham University written at the top with red and white lettering, and at the bottom there is a red outline of McKeon Hall.
"I love Snapchat. I use it everyday!" Nick Chow, FCLC '17, said. "I am so happy that we finally have a geotag. We have a small campus as it is, it is nice to finally be recognized."
Snapchat is a fast growing app especially among college students. A recent study by Sumpto, a marketing company focused on connecting college students and social media, found that 77 percent of college students use snapchat at least once a day. Snapchat is a big part of many college students' lives, and the geotags reflect that.
"Most of my friends' colleges have had geotags for a long time now. I am excited we finally have one too," Brianna Rivera, FCLC '17, said.
Be sure to also follow The Fordham Observer on Snapchat: Observant1981! We will be posting stories from behind the scenes during  production nights and when the paper is released.