Tell Tale Tech: The Essentials
Certain tech accessories are going to make your life easier in college. Though they do come with an initial cost and will add weight to what you have to carry around, I promise all of these items are well worth these inconveniences.
Flash Drive:
Local storage will always be more convenient and reliable than anything in the cloud, especially given Fordham's network. Flash drives are more versatile as well, as they accept mostly any file format and are not limited by upload or download limits. For now, make sure to buy a USB 3.0 (as opposed to USB 2.0) flash drive to get the fastest data transfer feeds. USB Type C is on the horizon, but there are not enough devices with these ports to make it practical yet. It also makes sense to get one with a good bit of storage (16GB should be enough for most), since data has become so cheap. Bonus points if the flash drive doesn't have a detachable cap. In my experience, it is a quite a pain to keep track of them.
Recommended: Silicon Power B30 Flash Drive (16GB): $10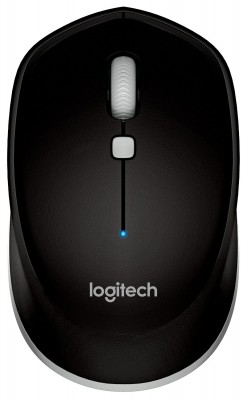 Wireless Mouse:
Trackpads for the most part are just impractical. They're fine for web browsing and maybe basic word processing, but if you intend to do anything that requires any precision, you will need a dedicated mouse. Seriously, try to use one for photo editing or writing long documents. It doesn't end well. Avoid wired connections (unless you are a hardcore gamer) and opt for mice that connect wirelessly either through Bluetooth or a USB receiver. Your productivity will increase almost immediately and computer-related wrist pain will become a thing of the past.
Recommended: Logitech M535 $38
Decent Headphones:
The headphones that came with your iPhone, Android phone or Windows phone are likely not very good. They usually are made of uncomfortable plastics, produce muddled sounds and have unreliable wiring. Rather than risk the physical and audible irritation that comes with them, do yourself a favor and pick up a pair of nicer headphones. If you treat them well, they will last at least a couple of years. Things to look out for are balanced sound production (not too bass or treble heavy), solid wires (ones that don't look like they will fray easily) and removable ear pieces (for fitting and cleaning purposes). Reviewers will be quick to point out if earbuds have any of these problems, so make sure to check those out before a purchase.
Recommended: Sennheiser CX 300 II: $35
Portable Charger: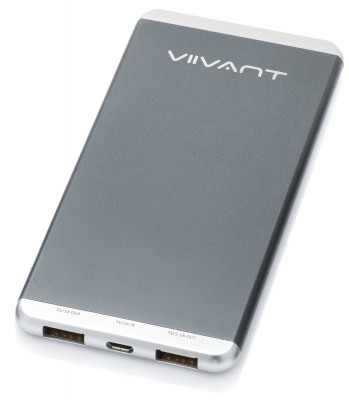 Don't be limited by your access to outlets. Battery technology has not improved all that much in the last five years or so, but the amount of time we spend on our phones has increased substantially. Thus, it makes a lot of sense to carry around a portable charger (especially if you are a commuter), which are exactly what they sound like. You charge this charger and then can recharge your mobile device via USB cord. As an added perk, they store enough power to completely recharge your device at least a few times and work more quickly than traditional wall chargers.
Recommended: Viivant Slim USB Charger: $23
SD Cards:
If you are a photographer or videographer of any kind, you will want to have lightning-fast SD cards for field use, as well as for transferring files. But not all SD cards are created equal when it comes to data transfer speeds. I wouldn't recommend buying anything that has a transfer rate less than 45 MB/s. This might not be clearly labeled on the card itself, so spend the time reading through all the technical details before purchasing anything. Also, make sure you have enough storage. If you are shooting any video footage at all, 64 GB is the absolute minimum you will need. Photographers can get away with 32 GB, but it's always nice to have the extra space.
Recommended:  SanDisk Extreme 64GB SDXC: $35