Fordham Professor Cast in Broadway Lead Role in 'The Crucible'
It was just announced Sept. 9 that Tina Benko, acting instructor at Fordham at Lincoln Center and award-winning actress, landed a lead role in the Broadway spring 2016 revival of 'The Crucible.' She has been cast as Ann Putnam and Sarah Goode. The show will feature an original score by Phillip Glass and will be held at the Walter Kerr Theatre.
Benko has numerous credits that expand in the theatre, film, and television. These include touring internationally as Desdemona/Othello in the concert play 'Desdemona,' starring in Showtime's 'Brotherhood' for three seasons, appearing in the film 'The Avengers' and directing and producing for the stage such as 'Crush the Infamous Thing,' a comedy. Fordham students are proud and excited to see their professor doing well. Many took to posting on social media, such as Facebook and Twitter, to congratulate Benko and share the news.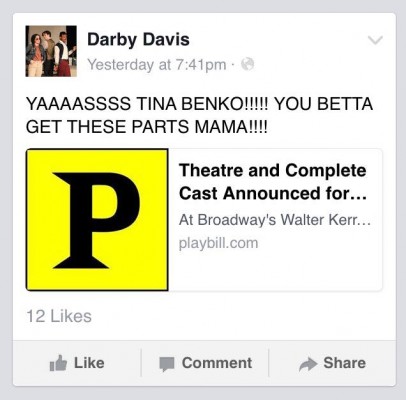 'The Crucible' is a famous play by Arthur Miller about the Salem-witch trial hunt in Massachusetts. It is a fiction set in a historical time period when the Puritans were paranoid about witches and magic. Townspeople would take this to their advantage and accuse neighbors that they had conflicts with in order to get rid of them. The best way was through using people's fears to set others against their enemies.
Fordham students may be able to obtain discounts for Broadway shows by going to the office of Student Leadership and Community Development in LL408 for coupons. There are also student rush tickets that can be purchased on the day of a show; discounts are given by showing student ID at the box office.