Fordham's R.I.S.E invites Paul Davis to Speak on Love and Relationships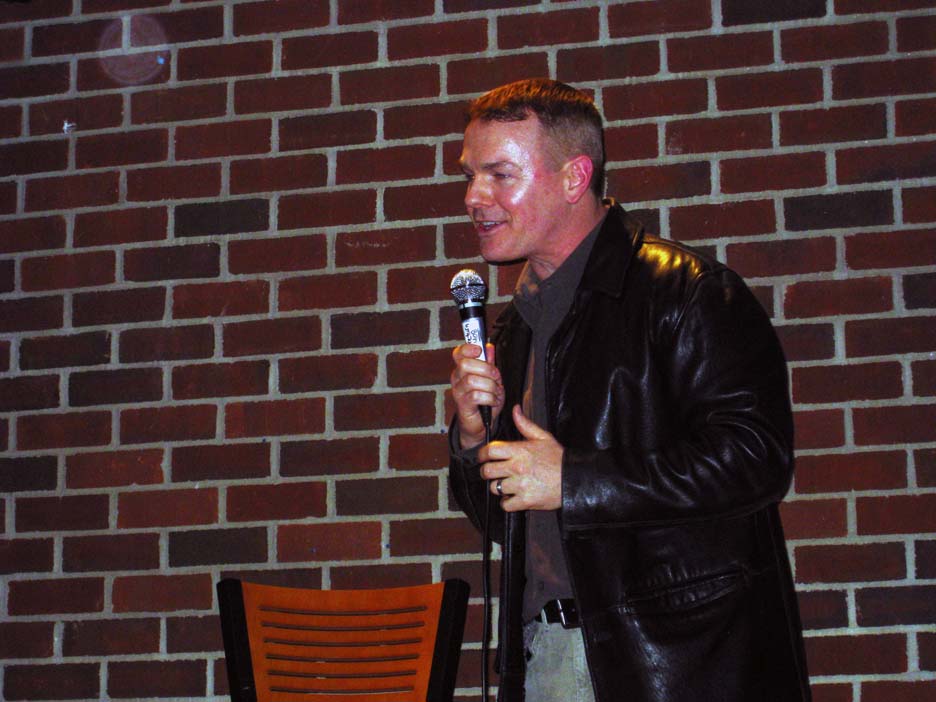 Published: February 26, 2009
On the evening of Feb. 19, Fordham College at Lincoln Center's (FCLC) R.I.S.E (Raising Interest in Our Social Environment) club hosted a "Healthy Relationship Advocacy" event in the student lounge with guest speaker Paul F. Davis.
Over 40 FCLC students arrived to hear Davis's advice about love, maintaining a healthy relationship and when to pay attention to red flags.
R.I.S.E. is a relatively new club at FCLC. Natalie Bello and Caroline Pina, both FCLC '11 and president and vice president of R.I.S.E., respectively, explained the club's goal.
"We are getting the Fordham community involved and are raising interest in social issues faced daily," Pina said.
Davis, a speaker who has traveled to over 50 countries and six continents, is the author of a number of books about love and relationships.
"Davis clearly had a lot of experience just traveling and meeting all these people," said Alanna Cruz, FCLC '10. "He is sensitive and understands the needs of a healthy relationship."
Davis said, "[Having grown up] in a dysfunctional family, I came to value the importance of healthy relationships."
Davis said that two important parts of being in love are being truthful with yourself and being vulnerable. It is often due to the fear of getting hurt while being vulnerable that people avoid this, Davis said, but he stressed the importance of taking chances and overcoming this fear. Davis also said that when you cultivate a healthy level of self-respect, "you can learn to love yourself and be happy on the inside without anybody. Then you are in a strong foundational stance so that when someone comes into your life, you can truly give love because you learned to love yourself."
Davis said that by dating, you are able to learn more about yourself, and you are also able to learn what you like and dislike.
When it comes to relationships, he said, many people are not self-aware, so "only through the eyes of others and interaction with others can [they] learn about [themselves]."
He compared people who are unwilling to be vulnerable in relationships to people who hide their cards while playing poker.
Davis stressed the importance of being truthful in relationships, because if you are constantly on the "treadmill of performance," you will get exhausted.
If your significant other wants to leave, Davis said, you should let him or her, because "there's only three billion other men and women out there in the world."
He said, "I am sure you can find another one. There is someone uniquely designed for you." Although it may take a few months or a few years, Davis said it is worth the wait. "Delay is not denial," he said.
Davis discussed the importance of having boundaries in a relationship in order to protect space and privacy. Davis shared an experience in which a woman he dated tried to break into his apartment after they had been on two dates.
"Pushy people do not respect you, and you need to learn to guard yourself," Davis said.
"He is very thought-provoking and well-spoken," said Sabarri Haque, FCLC '10, "Very relatable."
Davis also provided his top ten points that make up a healthy relationship. Some of his points included, "Love with eyesight will deceive you, but love with insight will keep you." He added that in a healthy relationship, like-mindedness helps resolve issues early.
Davis said, "What you tolerate will dominate and perpetuate," so you should figure out what disagreements you have with each other and be on the same page early on. Most importantly, Davis said, is to laugh. Davis also said, "You need to seek a friend before you seek a lover."
Christian Vasquez, FCLC '11, said that he felt the most important piece of advice he learned at the event was to have patience. "I can relate to the things he said… I learned that I shouldn't be too loose or attached [in a relationship]," he said.
"Women are relational in nature because they are feelers," Davis said, but, "Men are thinkers who have reason, egos and logic, but sometimes they just need to go a little deeper to where they can feel." He told the audience to write a list of what they want in a significant other. He concluded by saying that success comes from what you say no to, and told the audience, "Always listen to your heart."