Tell Tale Tech: The Basics; Better
Macs and PCs get the basics right, but sometimes stock programs just lack the intangibles that make for great software. Take the default browsers on each OS for example, Safari and Edge, whose feature lists top out with basic tab management and reading modes. While many better-faring alternatives can cost quite a bit of money, the comparatively great applications below, which range from music players to antivirus software, are completely free and are actually enjoyable to use. Or rather, as enjoyable as software can be.
Dopamine (Windows)
The era of buying music has ended for many people. Now most either choose to use streaming services like Spotify, or like me, obtain digital copies of music for offline use. For those in the latter category, organizing and listening to that music becomes paramount. And no one wants to deal with the barebones Windows Media Player, the convoluted Groove Music on Windows 10 or the infamously slow iTunes. Enter Dopamine. This independently developed music player and organizer is sleek, speedy and smart. It grabs album information and cover art from files, displays non-intrusive notifications for song changes and will even work with the function keys (Play/Pause, Skip, etc.) on the keyboard. Libraries can be built from any file location and Dopamine will support most file types as well.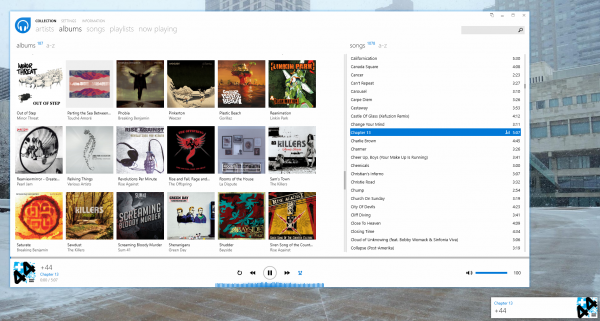 Mailbird (Windows)
Many of us have more than one email account. It's just a fact of life. And that's a good thing too, because Fordham technically has the right to rescind your fordham.edu account after graduation should they so choose. But for the time being, Mailbird is fantastic at merging those multiple email accounts into a single unified inbox. The interface is clean and straightforward, while features such as the quick reply button makes email feel more natural than the stodgier Outlook or the lightweight Gmail web client. You can also set up group emails through the integrated Contact Manager and manage multiple calendar accounts in one place with the excellent Sunrise extension (also available on Android/iOS) that comes bundled.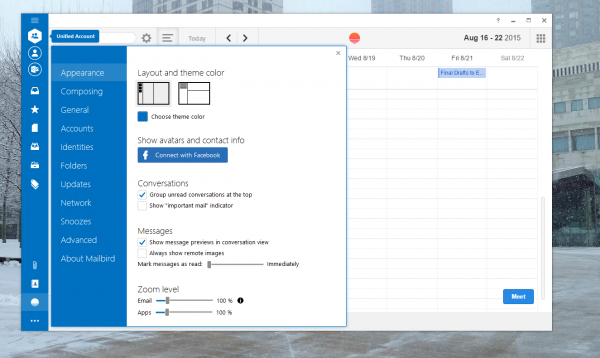 Opera (Windows/OS X)
Forget about Chrome, Edge and Firefox. Opera is a superior to all of them. It takes up less memory than Chrome, is less processor intensive than Firefox and has add-on capabilities that are sorely lacking from Microsoft's latest version of Edge. Further, the understated 'Speed Dial' function differentiates itself from the new tab pages on other browsers, with quick access to the Discover (Latest News) tab and to user's browsing history. Opera also allows for some pretty extensive customization with the option for custom themes on this page. Power users will appreciate its more visually appealing tab management system as well.
CCleaner (Windows/OS X)
CCleaner cleans up unnecessary files from your C: Drive (hence the name), as well as other cached (stored) data on your system. This data adds up and could easily amount to over a few gigabytes even after just a few days worth of usage. Beware though; when this programs deletes something, it is pretty much irrecoverable. Keeping CCleaner on its default settings should prevent any major problems from coming up. The ability to manage start-up programs and uninstall applications directly from CCleaner make it well worth the download. It has been recently updated to a more 'modern' design style, but thankfully it has not lost any of its capabilities in the transition.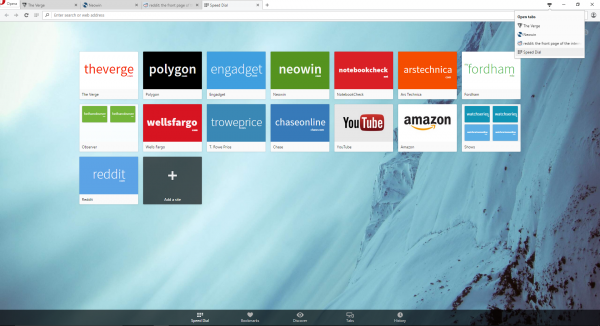 Malwarebytes (Windows/OS X)
The majority of virus software does more harm than good. Malwarebytes is mostly different. Yes, they will try to persuade users to upgrade to the full version (which isn't worth it), since the free version is actually quite good. Both operating systems could use a slightly better form of virus protection and Malwarebytes is thorough enough for that purpose. Scanning is dead simple and doesn't take very long either. Even still, Malwarebytes is best used retroactively, so everyone should be careful with what they download and what sites they visit. Use common sense and don't click on anything risky. But when something does come up 'accidentally,' Malwarebytes should clear up any problems.