When in Doubt, Where Should You Work Out?
Rating the Best Places to Exercise Around the Lincoln Center Campus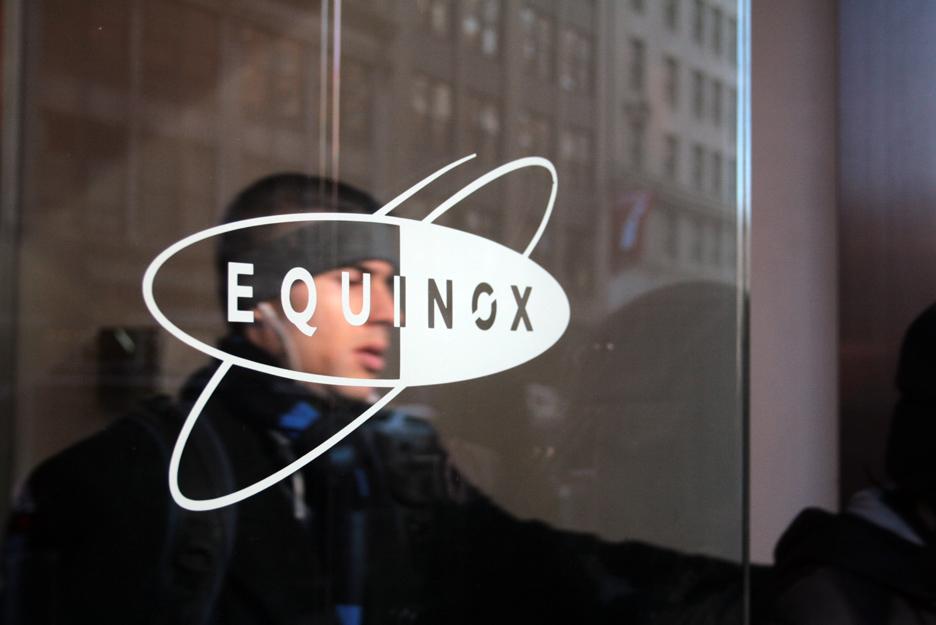 Published: January 29, 2009
With each New Year comes the familiar vow: "I'll start going to the gym this year." We all know it is much more difficult than it sounds. Many of us have been saying the same thing for the past few years: "This year is going to be different." 2009 is supposed to be a year of hope and change, and a great way to start it off is to change our fitness regimen.
The first step to setting up a workout routine for the new year is finding a gym that suits your needs. There are a number of gyms around the Lincoln Center campus, but each features different facilities, a unique focus, and of course, varying prices.
McMahon Hall's gym is free for students and an adequate place to get in shape. It has all the basics to help you trim down for spring: treadmills, exercise bikes, Nautilus machines and other assorted equipment. However, despite its superior convenience and price, the Fordham facility certainly lacks in the weight-training department. Adam Dexter, FCLC '10, called it "a disgrace." If you are looking to put on any kind of muscle, McMahon Hall is not the place to be.
One alternative is Club H, located on West 55th Street between Ninth Avenue and Amsterdam. Club H is a large gym with everything you need to get in shape, get ripped and stay healthy. This particular gym puts emphasis on cardio, offering multiple classes in kickboxing, cycling and other activities to get your heart pumping. It has a huge section devoted to cardio machines of all kinds. Club H also has all the basic weight-training equipment any fitness aficionado could need; however, former members of Club H criticize the gym for poor maintenance of weight-training machines.
Former member Jay Vyas, FCLC '09, said, "The machines are faulty and break pretty frequently. Club H is not conducive to weight training." Membership costs about $125 per month, along with a flexible enrollment fee.
Equinox Fitness is not only one of the most expensive gyms in the area, but it is also one of the more luxurious. If you're looking to get ripped, this is the place to go. It's a large gym made up of mostly free weights and a few machines. But overall, it provides the right equipment to build lean muscle.
Vyas, who switched from Club H to Equinox, said, "Equinox has that type of atmosphere you need to get in shape. The equipment is better than anywhere else." Equinox is also one of the few gyms in the area with a pool and a spa.
The quality of the facilities is worth the price.
"It's definitely the best gym in the area," Vyas said. Equinox has two locations close to school, one in Columbus Circle and the other at 57th Street and Seventh Avenue. Membership costs about $180 per month.
The YMCA is a great choice for a college student on a tight budget.  Though not as aesthetically pleasing as Equinox, the YMCA provides quality facilities for its members. There is ample space for whatever your workout routine demands.
Michael Silvi, FCLC '10 and YMCA member, said, "They have a basketball court, any free weight or machine you could ever need, a stretching room and a pool…Really they have everything you need in a gym."
There is a large room dedicated to cardio, but it may be difficult to find an open machine during peak hours. There's also a large floor full of free weights.
Dexter said of the YMCA, "If you take weight lifting seriously, it's a great place to go."
Membership to the YMCA is around $68 per month, and there is a request among students for Fordham University to provide financial support for student membership.
"I wish Fordham would subsidize memberships. It's the least they can do to apologize for the tragedy that is the Fordham LC 'gym,'" Silvi said.  Yet the price is still spectacular compared to the more luxurious gyms in the area.
"It's the cheapest around," Dexter said.
2009 is the year we change the way we see ourselves. Help make this year different. Find a gym that's right for you, and keep that New Year's resolution alive.