London's Lively Walls: A Glimpse into the City's Graffiti
What is considered "art" has proven to be subjective. Sure, when a painting or sculpture is showcased in a gallery, it is regarded as a piece of art. However, the lines become blurred when products of creativity are presented under different circumstances. Where on this spectrum does street art, namely graffiti, fall?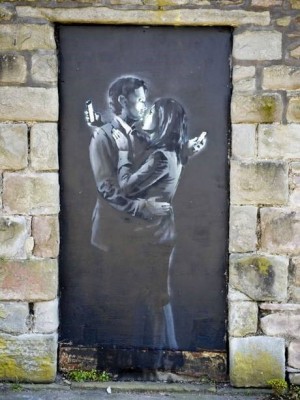 Some believe that graffiti is vandalism, a nuisance and an eyesore. Others view it as an ample outlet for artists. There is no doubt that both opinions hold some validity. Regardless, as times are changing, so are the standards people hold street artists to when ranking their graffiti.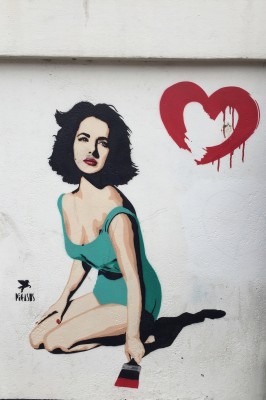 Take arguably the most famous street artist of our time: Banksy. This UK-born pseudonymous street artist is known for the satirical twist that accompanies his graffiti, which has become internationally renowned. His work speaks to contemporary society's harsh realities. One of his most famous pieces is titled "Mobile Lovers." It shows a couple kissing while on their cell phones behind each other's backs. It emphasizes the distracted and detached technology-obsessed world we live in and the negative impacts it has on how we interact with each other. This is but one of Banksy's many murals that proves how graffiti can go beyond being regarded as simply spray paint on a wall.
Despite Banksy's claim to fame and evident artistic talent, the legality of graffiti is often in question. Ultimately, it depends on the landscape itself. The UK has certain laws in place that restrict painting on public property, including the Criminal Damage Act of 1971 that holds the potential of jail time for major offenders. Luckily enough, there are "free walls" within the country that allow for artists to express themselves creatively without harsh consequences. Some of the more popular free walls include the Leake Street Tunnel (also referred to as the "Banksy Tunnel" after the artist turned the disused road tunnel into a graffiti exhibition space) and the Southbank Skatepark.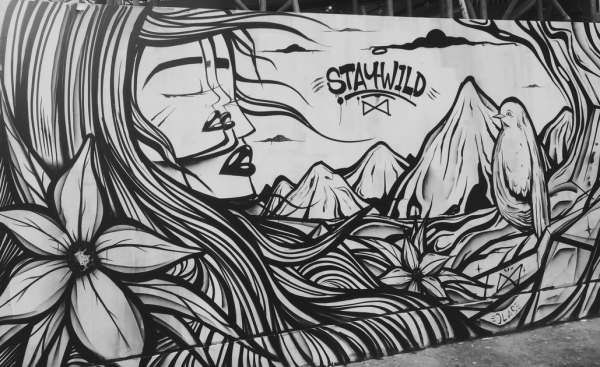 While "free walls" may seem more in tune with the spirit of graffiti, the art form can also be found among more traditional pieces, namely in galleries. One would assume that doing so contradicts what graffiti stands for, which is the presentation of art without restriction. Since artists like Banksy have raised the standard set for street art, galleries have been prompted to incorporate such work in their collections. Black Rat Projects is a London-based gallery that aims to bridge the gap between the street and exhibiting art in a more formal setting. Initiated in 2007, the space used to be in a converted railway arch in Shoreditch, East London, for six years. Now located at 15 Bateman St. Black Rat continues to offer what many conventional galleries don't: an environment that is not public, but also avoids limiting the work of the artists it employs.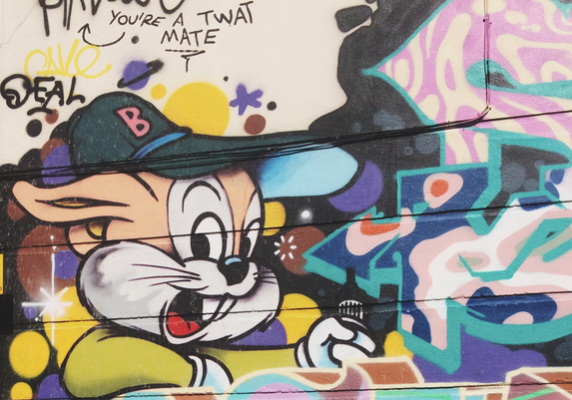 As I perused and admired the graffiti in the area surrounding Black Rat, I began talking to a young man named Albie who was doing the same. Clad in black skinny jeans, a clean white t-shirt and a black leather jacket, his physical demeanor seemed to embody how I tend to picture the ultimate East Londoner. It turns out that although he is not a street artist, he finds himself constantly inspired by London's street art. "What I love most about graffiti artists is that they produce art without expecting anything in return," he said. "There are no ulterior motives." I couldn't agree more with Albie's opinion.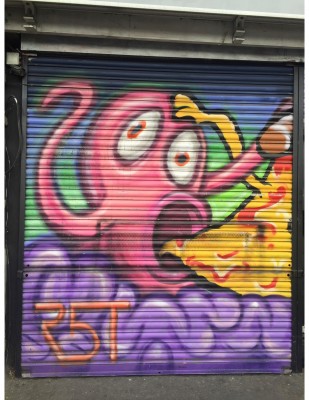 At this point, it's obvious that I am a fan of graffiti. Regardless, I do believe that there is a bold distinction between street art and vandalism. While I wouldn't condone the outright defacement of private property, there are authorized graffiti spaces for a reason. It provides a bit of structure to a form of free art without containing or chastising it. The quality of Banksy's portraits shouldn't be demeaned because others publically paint offensive phrases or pictures. Once the line is drawn between these two types of graffiti, people will be more inclined to be open-minded when it comes to appreciating the art form instead of dismissing it.
If you'd like to see more, look into taking a guided graffiti walking tour. You can choose among packages that range from two hours to all day long that offer a glimpse into East London's impressive graffiti.