An Evening at The Ritz
Afternoon tea is one of those quintessential British things I knew I needed to do at least once while studying abroad, and what better place to go than at The Ritz? Considering The Ritz's exclusive reputation, I had my doubts as to whether or not I would be able to find an open reservation. Luckily, my friend Adele got a spot and we prepared for a night of elegance and world famous tea.
Upon our arrival, Adele and I were escorted to The Ritz's Palm Court, as piano music complemented the room's chic décor. One of the waiters said he liked my hat, which must have meant I "was in" at The Ritz. For £50 each (yes, it is pricy), we received tea of our choice (refills included), a selection of delicious sandwiches (our favorite was the smoked salmon with lemon butter on rye bread), pastries and of course, scones. The pastries included a fruit tart, a chocolate cake and something which we have come to lovingly describe as "crème brûlée in ball form." Furthermore, we had the option of either an orange pound cake or a strawberry tart (Adele had the former and I had the latter). The scones, complete with jam and clotted cream, were a particular highlight. The fact that Adele loves raisins and I do not came in handy, since they gave us two scones with raisins and two without.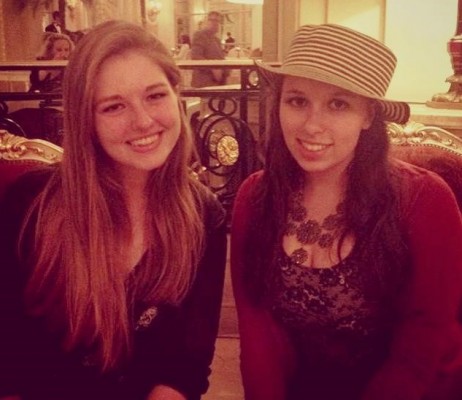 While we went in expecting an elegant setting and delicious tea, we were surprised we received as much food as we did. We left feeling more than satisfied. "Just roll me home," Adele later joked.
The Ritz Hotel
TUBE STOP: Piccadilly Circus, Piccadilly or Bakerloo Lines
150 Piccadilly London W1J 9BR