John Weidman: Broadway to Sesame Street and Beyond
Published: December 29, 2009
It takes an extraordinary talent to be able to put words into the mouths of both Big Bird and John Wilkes Booth. But in his long career, John Weidman has done just that. This versatile writer has penned the books for musicals ranging from "Assassins" to "Big," has been a longtime writer for "Sesame Street," and even had a short tenure as the editor of National Lampoon magazine.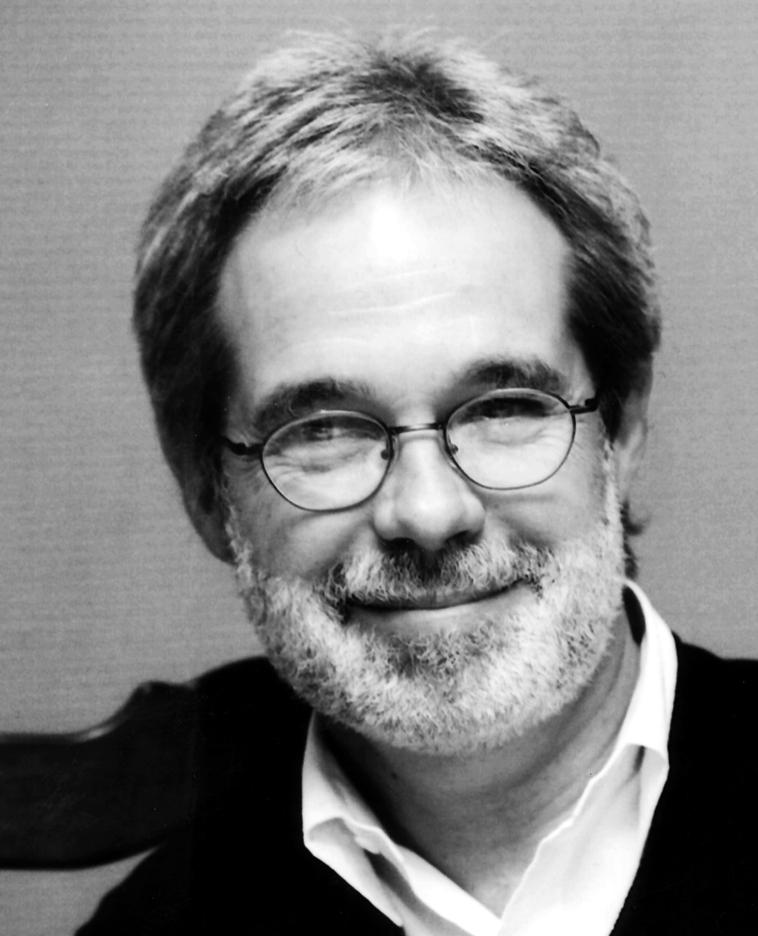 This past December, the Public Theater mounted Weidman's new musical "Road Show," a piece about the gold-mining, real estate-developing, charismatic Mizner Brothers, who were both in pursuit of the American dream in the early 1900s. Weidman created the book, and Stephen Sondheim wrote the music and lyrics for this new collaboration. Weidman is also currently preparing for the debut of a new show, "Happiness," a new musical slated to open at Lincoln Center's Mitzi E. Newhouse Theater on Feb. 27. The Observer recently spoke with Weidman about these new projects, as well as his other major accomplishments both past and present.
Weidman began writing for the theatre in his first year at Yale Law School when he realized that he did not want to pursue a career in law.
"The first thing that occurred to me was to write a play. Not because I knew how to write a play, or because I had had any training or taken any courses in playwriting.  I just knew all I needed was a pen, a pad of paper and an idea. And I actually had all three," Weidman said. Writing in the Yale Law Library, Weidman finished a play about Commodore Perry's hostile visit to Japan in 1852 (during which he forced the Japanese to agree to trade with the United States) and the resulting Westernization of Japan.
Weidman said that although "Pacific Overtures" "is told from the Japanese point of view, what happened in Japan and what happened to Japan was provoked entirely by the arrival of the American war ships." This play then fell into the hands of producer/director Hal Prince and in 1976 became the Weidman-Sondheim Kabuki musical "Pacific Overtures."
In speaking about the unique and gratifying experience of collaborating with musical theatre legend Stephen Sondheim, perhaps most well-known for Tony-winning musicals like "West Side Story," "Sweeney Todd" and "Follies," Weidman, who has written three musicals with Sondheim, told the Observer, "Most people don't know this, but Steve really is almost an ideal collaborator. Despite the stature gap that exists between him and almost everyone he works with, when it comes to the collaborative work, there is no ego involved at all on Steve's side." He continued praising Sondheim's method of attacking work, explaining that Sondheim "is eager to participate in the process of asking questions, exploring answers, going down a particular path, seeing if it's fruitful, backing up if it's not. He's a very, very thoughtful partner in conversation and also in writing. He doesn't go for some of the first solutions or the easiest solutions. He really wants to go for the most truthful one. I think that's part of what makes him special."
Weidman wrote two other musicals with Sondheim. One of them was "Assassins," a work about all those who have attempted or succeeded in assassinating a U.S. president, guided by the twisted version of the American belief that, in Sondheim's words, "everybody's got the right to some sunshine/Not the sun, but maybe one of its beams." The other one was "Road Show," which chronicles the exploits of the two Mizner Brothers. These shows, along with "Pacific Overtures," are explorations of historical characters.
Weidman explained that he is drawn to these people because, as he puts it, "My curiosity is [piqued] by historical figures… especially American ones. And I find myself thinking about them, and whether they're more prominent ones like Lee Harvey Oswald, or more obscure ones like the Mizners, I just find that where my head goes is wondering what [makes] them tick."
In part, because all three shows deal with historical Americans, Weidman feels that these three shows create a kind of unit representing a certain take on American values.
Weidman said, "When you put the three shows together, they really represent explorations, on my part and on Steve's part, of what makes America tick, the different ways Americans are inclined to behave in different situations and in different circumstances. All three of the stories seem to me to be peculiarly American and worth attending to."
In addition to writing the book for numerous musicals such as "Big" and the Tony-winning "Contact," for the past 22 years Weidman has also taken on a completely different kind of writing. In 1986, when his daughter Laura was young, Weidman auditioned to become a writer for the PBS kids' show "Sesame Street," for which he happily continues to write, and which he considers a welcome change of pace from writing for the stage.
"It uses a part of my brain that is simply not involved in the work I do in the theatre," Weidman explained. "And when my kids were little I could take them to the studio and actually explain to them what I did for a living. 'Big Bird, hear what he just said? He didn't make it up—I made that up and that's why he's saying it.' They could understand that."
Weidman's big project for the beginning of 2009 is "Happiness," a musical about New Yorkers stuck on a subway car who are asked to try to recall the happiest moments of their lives."Susan Stroman and I got a commission from Lincoln Center, where we had done 'Contact' together, to develop a new piece," Weidman told the Observer.
The score for the show was composed by Scott Franklin and Michael Cory, who wrote the Tony Award-winning musical adaptation of "Grey Gardens." According to the announcement on playbill.com, the show "unfolds the stories of a dozen or so New Yorkers stuck in the morning rush of a stalled subway car and required by the spectral trainman to recall and re-enact the happiest moment in their lives before they can continue their travels… and travails. "Happiness" celebrates those fleeting moments in everyday lives—typically unanticipated, largely overlooked, always ephemeral…"
In addition to his work as a theatre artist, Weidman is currently the president of the Dramatists Guild, which represents the interests of the nation's playwrights, lyricists, book writers and theatre composers. Weidman spoke about the role of this organization, saying, "The Guild has existed for over 80 years at this point, and as anyone will tell you, being a playwright has always been a difficult way to make a living, even for successful playwrights today… the Guild exists to provide them with as much support in the way of legal resources, financial advice and craft advice and everything up and down the line that playwrights need in order to try and survive in this society."
Because of his role as both an artist and president of the Dramatists Guild, the Observer asked Weidman for his views on the future of theatre, given the current financial crisis. Weidman doesn't see a very positive future financially for theatre as a whole, but especially for New York's off- and off-off-Broadway theatres. Weidman expressed that the not-for-profit theatres, "which really are the theatres that drive the production of new plays in this country and, in that sense, drive the writing of new plays in this country, depend for much, if not most of their funding, on contributions from wealthy people who are not as wealthy now as they used to be."
However, Weidman himself, of course, continues to believe in and create for off-Broadway theatre, and when asked what he would say to drama students heading out into the professional theatre world, Weidman answered, "There's a feeling I still get when I go into a theatre and the lights go down and the curtain goes up that's not like anything else. I think if you're sort of stage-struck in that way… then it can be a thrilling place in which to work."