2016 Elections: A Buzz at Fordham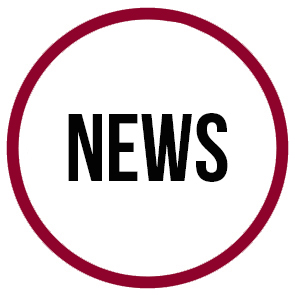 This election cycle involves some of the most diverse candidates in the United States history. Although there have been other female candidates for president, such as Carol Moseley Braun and other Latino candidates, like Ben Fernandez, this is the first election cycle with a woman and latino as some of the seemingly strongest candidates.
Today, the political landscape has changed and is better representing America's diverse population. According to the U.S. Census Bureau Newsroom, the white population of the United States should reach its peak in 2024 with 199.9 million people. Unlike other race and ethnic groups the white demographic is projected to decrease to 20.6 million by 2060. The Hispanic populations is estimated to double to 128.8 million by 2060. This means that by 2060 one in three Americans will be Hispanic. Alongside the Hispanic population the black population is estimated to grow to 61.8 million by 2060. Also, the asian population is expected to increase to 34.4 million by 2060.
For the election, some students think that diversity is essential for a candidate's ticket. "Diversity has played an important role in the past three elections—mainly affecting voter turnout and some of the prominent issues being examined," Shaunna Lazzaro, Fordham College at Lincoln Center (FCLC) '15, said. "President Obama has focused on immigration reform, and it seems as though Marco Rubio would continue in his footsteps, as he has openly discussed his opinion regarding the transition from work permits to legal residency.
"I think it will be interesting to see how two opposing party minority candidates play against one another."
Lazzarro went on to explain that "as a woman and being that I am a registered republican, the upcoming election will be difficult because I will have to decide between being loyal to my party and their values or being loyal to a fellow woman."
"Rubio most likely will take the Latino vote and probably will also take Florida, which is always a key state, so he is arguably the front runner," Patrick O'Donnell, FCRH '15, stated. Referring to his past actions and foreign relation standpoint, O'Donnell said, "Rubio's Latino heritage will not help him gain favor with his negative actions and relations with the foreign relations committee."
Some say that the change in demographics in the country are affecting the election process. "Obviously the demographics of our country has shifted tremendously in the recent elections causing individuals to question the norm of why we've only had white male presidents," Alexandra Yacyshyn, Fordham College at Rose Hill (FCRH) '15, stated. "They want to see someone who's more encompassing of the entire new populations which is why Rubio has an edge because he is an immigrant from Cuba and Clinton has an edge because she is a female."
Robert Hume, associate professor of political science said, "I think it is a sign of the times that our presidential candidates represent such diverse backgrounds and experiences. America is becoming increasingly pluralistic, and our pool of presidential candidates ought to reflect that. I just hope that whoever we elect as president embraces the diversity of today's America."
Hume went on to express his feelings towards same-sex marriage and its continued importance in today's society: "It was very heartening to see Hillary Clinton reverse her stance on same-sex marriage and become a supporter of marriage equality. My hope is that Marco Rubio and other Republican candidates will do the same."