Theatre Alumna to Star in Off-Broadway Drama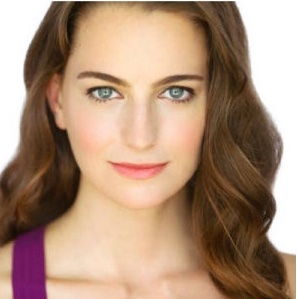 From the stages of Fordham, to the screens of television and film, to off-Broadway sets, Jessica DiGiovanni, Fordham College at Lincoln Center (FCLC) '07, has enjoyed taking the time to discover and embody new characters. Currently, DiGiovanni is discovering the strong, opinionated female protagonist, Melissa, in the off-Broadway play "Melissa's Choice." The production will be showing at the Theatre Row's Lion Theatre from May 5-22.
DiGiovanni got her start in acting by enrolling in Fordham's Theatre program. According to DiGiovanni, acting was always something she wanted to do. "I was really interested in acting-it was always something I knew I wanted to pursue," she said. "When I had to choose [a major] and where to go to school, I was fortunate enough to have my parents support me and [my theatre major].
While she was in the program, DiGiovanni enjoyed networking and working on new plays with her fellow students and the program's alumni. "I liked when we got to work on new plays by students, and they would actually bring in Fordham alumni to direct the plays. I always thought that was really cool – to see something that was brand new play from start to finish, which is what we are doing now [with 'Melissa's Choice']," she said. "It was good practice, and a great way to develop relationships with students at Fordham and the people in my program. Once I graduated, I was able to stay in touch with them and maintain that support."
One of DiGiovanni's memorable experiences at Fordham was her part in the 2005 production of "Dead Man Walking." "Sister Prejean [the writer of 'Dead Man Walking'] was there during the whole process; it was one of the first productions of 'Dead Man Walking' in New York City. Taylor Schilling, who is now in 'Orange is the New Black,' was my college roommate; she was in 'Dead Man Walking' with me," she said. "It was a really good cast, and it was great to do something this high profile and other aspects."
In "Melissa's Choice," DiGiovanni, plays Melissa, who is a lawyer, environmental advocate, and a champion of women's rights and safe abortion laws.
Focused on Melissa, the play is set in a remote campsite at a national forest in Oregon, where Melissa must face the consequences of an unplanned pregnancy. In "Melissa's Choice," writer and director Steven Somkin attempts to open up a dialogue with the viewer on reproductive rights. The play also addresses what it means to love another human being and how individuals choose to meet life's challenges and complex issues.
In regards to DiGiovanni's character, Somkin said,"This is a character that is totally sure of what she wants, and she gets sidetracked by the pregnancy; she changes the perspective [of pregnancy]. [Melissa] is a strong, opinionated lady, dealing with strong opinionated men. She fends them off, and interacts with them on their level; sometimes, she is the aggressor and brings their level higher."
While rehearsing for the role, DiGiovanni discovered that she and Melissa have a lot in common and want to fight for the same things. "I am always drawn to really strong, female characters. I like playing characters that deal with controversial issues and have [opinions] on these issues."
Furthermore, by taking on the role of Melissa, DiGiovanni was also able to speak up and show another side of herself. "I always felt that certain roles come into my life for certain reasons. I am a strong person, but I am not very open to voicing my opinion. I feel like getting through to Melissa is a nice way to indulge a side of myself that is not necessarily embodied in my everyday life. I am from the midwest, so I like to dissipate conflict as much as possible; Melissa really enjoys conflict and debating," she said. "This is something that has been fun for me to explore. The challenge is always figuring out the character- you have to create this full person in a matter of time. There is never enough time."
When asked advice to give for those pursuing drama after Fordham, DiGiovanni said, "Utilize the program and the people within it- – you have a great core network there. If you jive with them, keep that- ultimately, the business can be hard, but if you have a core connection of people, you can always go back to them."
UPDATE: The original article quoted DiGiovanni as "a champion of women's rights and unsafe abortion laws," the article has been changed to read "a champion of…safe abortion laws." The article was also changed to say "writer and director Steven Somkin attempts to open up a dialogue with the viewer on reproductive rights," instead of "attempts to change viewers perspectives."