Three Ways You Can Get Involved Right Now
What Better Way is There to Evoke the Holiday Spirit Than Giving Back to Your Community?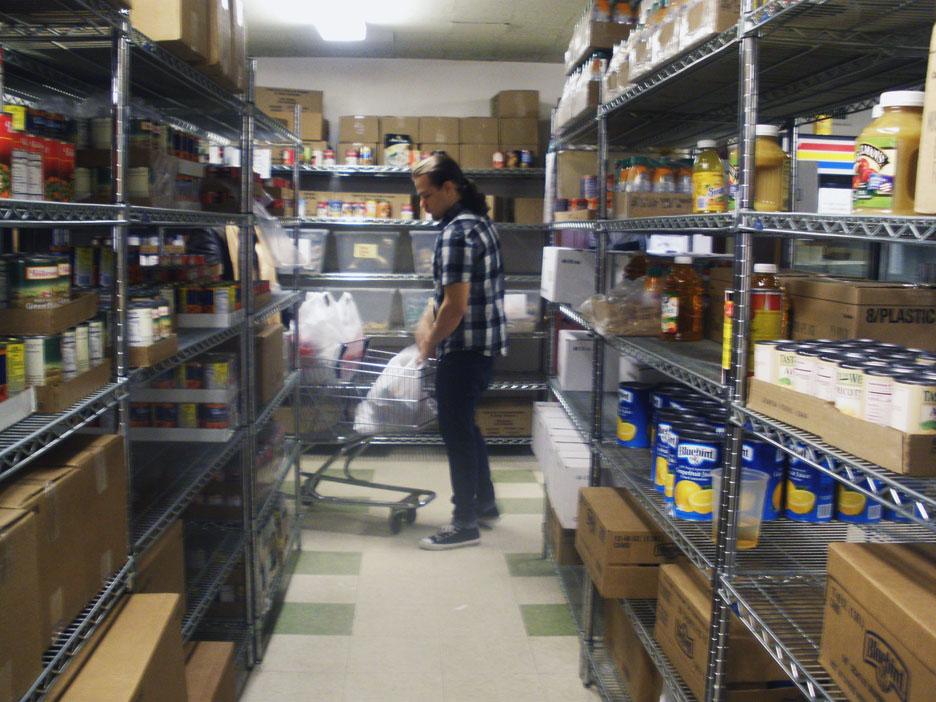 By Laura Marostica
Staff Writer
Published: December 11, 2008
It is high time to usher in the season of giving. New York City is decked out with lights and festivity, and everyone is eager to channel his or her inner Santa Claus. Community service "has always been considered an important priority at Fordham…[it is] very much a part of the Jesuit education and tradition," said Rev. Robert R. Grimes, S.J., dean of Fordham College at Lincoln Center (FCLC). With so many volunteer opportunities in the city, it can be hard to decide which program is right for you. Luckily, FCLC has some great on-campus opportunities and connections to outside programs, and many students have discovered programs on their own. Lending a hand doesn't have to mean the same thing for everyone. To help you decide your community service calling, here are three different ways to give:
1. Tutoring
"Community service has a special place in my identity," said Kelly Whelan, FCLC '10, who volunteers at the Cornerstone Learning Center (20 W. 84th St., 212-362-3920), where she is in her third year tutoring 11th and 12th grade students in math.
"I've been helping them in their problem areas, mainly fractions and algebra, and any issues they have with their homework," Whelan said.
"The best thing about working at Cornerstone is seeing the influence I have over someone's life. Tutoring the same person for two years, seeing him every week, created a tight bond between him and I…I was really able to help him improve,"  Whelan said.
Tutors are only required for 90 minutes on Monday afternoons. For more information about Cornerstone Learning Center, visit www.cornerstonelearning.org
If you are interested in different cultures as well as teaching, check out the International Center (50 W. 23rd street, 212-255-9555). The International Center "is a nonprofit organization dedicated to teaching English to immigrants and visitors to New York from countries all over the world," said Anne Gallagher, FCLC '09, who volunteered there for two years.
"It is entertaining, enlightening and challenging… It's a way to travel the world, without actually having to pay for the trip," Gallagher said.
Volunteers only need to commit one to two hours per week. The center is flexible, working around your schedule to determine when you come in. For more information, contact the volunteer department at [email protected] or for more general information, visit www.intlcenter.org.
2. Fundraising For A Local Hospital
If you are interested in medicine, health care, children or just serving a good cause, there is a great program on campus called "Up 'Til Dawn," a nation-wide collegiate program for St. Jude Children's Research Hospital, which treats children with cancer and seeks new treatments for other diseases.
"['Up 'Til Dawn'] has two main goals: awareness and fundraising [for St. Jude]," said Laura Veras, FCLC '10, an executive board member of Fordham's chapter of the program. Awareness and fundraising are so important to St. Jude because "the hospital doesn't charge the patient's families…To keep the doors of that hospital open for one day costs a little bit over a million dollars," Veras said.
"Up 'Til Dawn" held an event at St. Paul's church across the street from FCLC campus in November, a "letter-sending party" where members of the club gave guests letters that explained about St. Jude and asked for donations. The guests were asked to send those letters on to friends and relatives. The event was a success: the club distributed "about 1,500 letters between two campuses," Veras said.
In the spring, "Up 'Til Dawn" will be holding the event it was named for, when they stay up to count all the money they raised for St. Jude. "When you see the videos of these kids and you hear their stories, [working with 'Up 'Til Dawn'] is absolutely worthwhile. It's all because we want to help the kids," Veras said. To get involved with "Up 'Til Dawn," e-mail [email protected]
3. Food and Clothing Drives
The New York Food Bank (39 Broadway, 212-566-7855) works to "end food poverty and increase access to affordable, nutritious food for low-income New Yorkers throughout the five boroughs," according to its Web site. The food bank accepts monetary donations as well as canned goods and nonperishable items within their expiration dates. You can locate a pantry in your neighborhood at its Web site, www.foodbanknyc.org.
Fordham's annual clothing drive, organized by Campus Ministry, is in full swing from Dec. 1-19. Useful items include coats, sweatshirts, scarves, gloves and hats (in good condition!). Bring these items to McGinley 102, or just drop them off at Lowenstein Plaza in the bins by the escalators. You can also make a monetary donation in the form of a check made out to Campus Ministry. For more information, contact [email protected]
Alison Hourigan, FCLC '11, who works in Campus Ministry, is organizing another clothing drive for St. Luke's-Roosevelt Hospital. She is looking for "all types of warm clothing, but specifically men's pants." Her drive is ongoing, but she advises those who wish to give to do so ASAP. To contribute, contact her at [email protected] She also welcomes drop-offs at her dorm room—6B in McMahon Hall.
"I feel like that's our entire purpose, to do service—it's why we're here. And it makes me happy, too…I just love it," Hourigan said.
The holiday season is a great time to start volunteering, and once you start, you may not want to stop.
Mary Owens, FCLC's Global Outreach coordinator, describes community service as "a way to be active citizens…You are given the opportunity to fill a need within your community, better understand who the community is, what their needs are and how you fit into that community."
Grimes also emphasized the importance of service from a communal perspective, saying that it is important to recognize that "we are all in this together. We need to help one another." Community service is a great way to do just that.