Sarah Thomas: Breaking the NFL's Glass Ceiling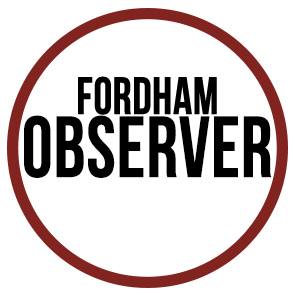 The National Football League (NFL) made history on April 7 when it announced that Sarah Thomas would be a full-time referee, meaning she will be the first female to officiate full time during the upcoming NFL season. However, for Thomas, this is just one of many milestones she has achieved throughout her career.
According to Sports Illustrated, in 1996, she became the first female to referee a Mississippi high school football game and by 2007, she was a referee for Conference USA at the college level. Two years later, Thomas made history again by becoming the first female to officiate a college football bowl game when she served as a referee for a contest between Ohio University and Marshall University in the Little Caesar's Pizza Bowl.
Her impact has extended across all levels of college football, culminating with four females officiating one game which marked the first time an NCAA game had a majority female crew.
Despite her impressive resume, Thomas understands the move is unprecedented and backlash will come. During an NFL sponsored conference call with reporters, she said, "I know that I will probably stand out being the first, but as far as players and coaches, I've been around a good little while, and I think they know who I am and just want to make sure I can do my job." Thomas appears to be prepared for any resistance she might face on the field due to her sex.
While this is groundbreaking for the NFL, the National Basketball Association (NBA) has already had three female referees since 1997. However, their transition to the major leagues
has been anything but perfect. For example, earlier this season, Los Angeles Clippers point guard Chris Paul ended a tirade on a technical foul called by female official Lauren Holtkamp by saying, "…[officiating] might not be for her." Thomas will expectedly face similar comments, especially during her first season.
Critics have jumped at the opportunity to denounce the signing of Thomas and likely will continue to condemn the hire whenever she is forced to make a controversial call. In an era where NFL headlines are engrossed in the latest arrests of its players for domestic violence, Sarah Thomas' hiring is a welcome change.
In a league clouded with controversy including Ray Rice's domestic abuse incident involving his then- fiancée, the hiring of Sarah Thomas is a progressive move for females in the NFL. Her addition to the officiating
staff will not only open the doors for other female referees, but also create other opportunities to incorporate females into the NFL. In addition to seeing more female professional referees, fans may see more females on the sidelines as coaches in the future.
In such a male-dominated sport, bringing in Thomas marks a new era for the NFL which may include female coaches. Bruce Arians, the Head Coach of the Arizona Cardinals, believes females will eventually become coaches in the league as well. At the NFL owners meeting last month, he said, "The minute they can prove they can make a player better, they'll be hired." Other coaches have extended similar statements over the last couple of years, but ultimately the coaching staffs of all 32 teams are still without even a single female.
The NFL should continue to follow the trends the NBA has started.
In August 2014, the San Antonio Spurs hired the first full-time, female coach when Becky Hammon was added as an assistant. The Spurs' players and coaches welcomed Hammon as a knowledgeable basketball coach, not as a female in a male-dominated sport. Accepting Hammon as another member of the San Antonio staff was key to integrating her into the NBA. The NFL must follow suit with Thomas. Her experiences at the college level make her qualified to fill the position and players must respect that when the season rolls around this fall.
Despite the addition of Thomas to officiating staff, more changes need to be instituted to bring gender equality to the NFL. Hiring a female referee shouldn't be the end goal for the NFL, it should just be another step along the path towards equality for females in a sport dominated by males for the last hundred years.