USG Elections Elicit Low Turnout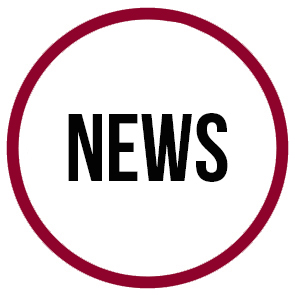 In what was a competitive student government election, Leighton Magoon, Fordham College at Lincoln Center (FCLC) '17, has won the race for United Student Government (USG) President, according to the USG Elections Committee, on Thursday, April 9.
Though there were two contested executive board elections, voter turnout remained low across the board. Only 12.6 percent of the undergraduate class at Fordham Lincoln Center cast their vote in the race, according to the USG Elections Committee. Roughly, only 188 students participated in this election.
Though turnout was up 5.57 percent compared to last year's USG Election, during which only 7 percent of eligible students voted, turnout was up less than 1 percent from the 2013 USG Elections, in which there was a contested election for certain executive board positions. There were no competitive elections last year.
By class, the Class of 2017 came out the strongest, with a turnout of 20 percent (83 out of 415 students who were eligible). By comparison, only 11 percent of the Class of 2016 voted (48 out of 437 students who were eligible).
The FCLC Class of 2018 had a voter turnout of 8.17 percent (45 students out of 551), while 13.3 percent of the Gabelli School of Business at Lincoln Center (GSBLC) Class of 2018 logged onto OrgSync to cast their vote (12 out of 90 students).
"Every year is always a struggle getting voters. We are up from last year, which is good, but with competitive elections, the Elections Committee had hoped for higher turnout," Louise Lingat, president of USG, chair of the USG Elections Committee and FCLC '15, said.
"I am more than excited to take the helm of USG President for the upcoming academic year," Magoon said. "I look forward to furthering all of the great progress USG has made the past two years and further growing our membership of both FCLC and GSBLC students." Magoon has served as Treasurer of USG and Student Activities Budget Committee (SABC) Chair for the past academic year and belongs to the Dorothy Day Center for Social Justice (DDCSJ) as a Social Justice Leader (SJL).
Magoon defeated his opponent Jacob Azrilyant, Vice President of Operations of USG and FCLC '16. "I wish Leighton the best of luck as USG President, and thank him for a positive campaign run," Azrilyant said. "The train does not stop here, and I'll still be involved in making Fordham a better place. Thank you to everyone!
Executive and Senate for USG 2015/2016:
President:
Leighton Magoon, FCLC '17
Vice President of Operations:
Amanda Ritchie, FCLC '16
Treasurer:
Abraham "Alec" Padron, GSBLC '18
Secretary:
Rory Hanrahan, FCLC '18
Sophomore Senators for FCLC:
Matthew McCarthy, FCLC '18, Eliza Putnam, FCLC '18
Sophomore Senator for GSBLC:
Dominic Umbro, GSBLC '18