CAB & USG Announce End of Year "Bash"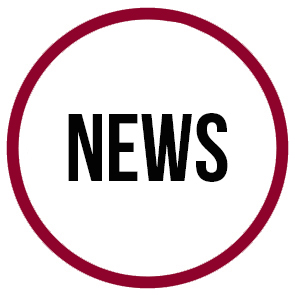 Campus Activities Board (CAB) and United Student Government (USG) have announced that "The Bash" will replace "Under the Tent"–which was cancelled due to lack of funding–at Fordham Lincoln Center, according to Laura Paone, President of CAB, Chair of "The Bash" Planning Committee and Fordham College at Lincoln Center (FCLC) '16.
"The Bash" is scheduled to take place on Wednesday, April 29 at 7 p.m. in the Atrium, which coincides with the last day of programming. "Marking the last day of programming is important because it allows students to take a break, de-stress from finals and celebrate all their hard work during the past academic year," Paone said.
According to Christina Frankovic, assistant director of programming and advisor to The Bash Planning Committee, The Bash is "a great way to bring the community together one last time before we break for summer. For seniors, it will be their last event on campus for all Fordham undergraduate students and it's just sort of a festive way to cap off the academic year."
Some students may be wondering what exactly "The Bash" entails, but according to Paone, "The Bash" isn't a huge departure from "Under the Tent." "You can expect lots of dancing and great food and more importantly, camaraderie," she said.
"The Bash" is more of an identity for the end of the year event, not so much a theme. "In the future, the event [will not be] dictated by a particular theme every year," Molly Hellauer, Vice President-Elect of CAB and FCLC '16 and a member of the planning committee, said. "We hope that students will just look forward to 'The Bash' every year."
For Paone, "it's been helpful to have part of the picture ready to go, borrowing aspects from 'Under the Tent.' It's also been really great to be a part of starting something new."
Unlike Under the Tent, The Bash is less formal, according to Frankovic. "We changed the direction a little bit to go into something that is a little more casual, a little more focused on just students having a good time, dancing, right before finals," Frankovic said.
Another notable difference is that "The Bash" is free admission to all Fordham Lincoln Center and up to two guests, according to Paone. "So we're saving you money because you don't have to buy a new outfit and pay for admission!"
The planning committee, chaired by Paone, is made up of representatives from USG and CAB. "The committee has been working really hard to make sure that 'The Bash' is an event that Fordham students won't forget in years to come," Paone said. "We really hope students come and dance the stress of finals away."
"I am really excited," Frankovic said. "The committee has worked really hard to come up with a new identity and I think they have gone in a direction that the students will really be happy."