Exploring Music, Language and Faith: Final POL Reading of the Semester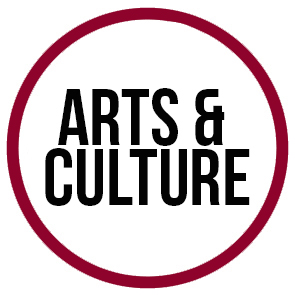 The subjective experience of poetry can be powerful. With references to music, language and faith in poetry, writers want the reader or listener to feel something. This is what poets, former English Professor at Fordham College at Lincoln Center (FCLC) Willie Perdomo, and a student of the Graduate Schools of Arts and Sciences at Fordham at Lincoln Center (GSAS'16), Jordan Windholz hope to achieve at Fordham at Lincoln Center's final Poets Out Loud event on Monday, April 20.
Perdomo will be presenting poems from "The Essential Hits of Shorty Bon Bon," which was a finalist for the National Book Critics Circle Award in Poetry; "Where a Nickel Costs a Dime," a finalist for the Poetry Society of America Norma Farber First Book Award; "Postcards from El Barrio" and more. His themes include music, love, apprenticeship, death and how people communicate these themes with more than one voice. He notes that to learn is often a communal experience. "Shorty didn't learn how to play his music by himself; he played with other musicians. His sense of spirituality and history also helped him learn. He knew how to listen," Perdomo said, regarding his book.
In addition, Perdomo is one of the leaders of Latin poetry. He is what some people would refer to as a Nuyorican. Born and raised in East Harlem, New York, he drew plenty of influence from the neighborhood that was a combination of black and Puerto Rican cultures. "When I think of New York City, I think of one giant sensory explosion … that explosion came in a bilingual, musical and spiritual manifestation," Perdomo said.
Perdomo noted that language and music served as his first inspirations. Growing up, he heard people speaking English and Spanish: the language then coincided with the music. "It was a combination of Spanish and English … of salsa and hip-hop," he said.
Perdomo also cited his neighborhood's celebrations as an influence. Some involved chanting, praying and drum playing to celebrate saints on their feast days. However, Perdomo said he could not contextualize the music until he was older. Music shaped his sense of celebration, dream world and communication. He noticed that if one could not verbalize their feelings, he or she did it through music and told it as a story. "I started to think about music as a narrative vehicle," Perdomo said.
Differing from Perdomo, Windholz, a graduate student in Renaissance Literature, approaches poetry from a faith and religious perspective. He will be opening for Perdomo with readings from his first book, "Other Psalms." "['Other Psalms'] is a contemporary take on devotional poetics or the history of devotional poems addressed to the divine," he said.
"[Poets such as John Donne and George Herbert] write to a God who is either invisible or doesn't exist to a certain extent. It explores what faith looks like in the absence of faith," Windholz said.
According to Windholz, these poets wrote in the apathetic tradition. All description of the divine was in a negative sense, so that one could only describe God in all that God is not. "I think I take [poetry] a step further through exploring what faith might look like in the absence of God and what it might be to pursue a kind of faith that nonetheless acknowledges God's absence," Windholz said.
Windholz's themes play on the relationship between faith and doubt. He explores how parables and psalms assist people in their journey to seek or create faith or even address their faithlessness. "It's very much interested in music and lyric … certainly in the power of absence or how absence can feel like a very powerful presence," Windholz said. He also notes that most of his writing comes out of his interest in language and the sounds of words.
Although their approaches differ, Perdomo and Windholz hope to achieve the same goal: they want their readers and listeners take in the poetry for their own interpretation and pleasure.
"That's up to the reader. I count on the readers' attention and curiosity," Perdomo said. "You don't have to reduce a poem to meaning; you can simply experience it," Windholz said.
The event will close with some students of Fordham's youth outreach program reading their own work. Fordham brings together high school students from underserved communities and nonprofit groups to expose them to poetry and receive feedback on their own work. They meet up once a month before a Poets Out Loud event to learn about what the poets will be reading and discuss their poetry. The final Poets Out Loud event allows the students to present their work to the public.