Are You Having a Mid-College Crisis?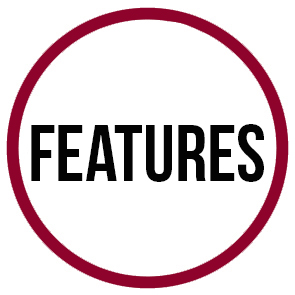 It seems like every morning that I wake up for class I seem to say to myself, "I can't wait until this is over." The homework, the studying, the waking up at a reasonable hour of the morning has really weighed heavily on my mind for some time now but then a couple of weeks ago, something very disconcerting hit me right in the face. It was the actual realization that in just over a year from now, I am going to have to actually go to work at a real job and probably need to wake up at a reasonable hour every day for very many more years.
Then the panic kicked in. "Where am I going to work after this?" "Where am I going to live?" "Will I be making enough money to stay in the city?" "Will I have to move back in with my parents?" "What am I actually doing with my life?" Being that I am in my last semester of my junior year, sometimes it feels like there is no time left to make these decisions. As I started asking around and doing some research, it turns out that most of us ask ourselves these questions throughout our last years at college. After researching, I have come to understand that there is actually a name for this panic. It is called a "mid-college crisis" according to USA Today and Fordham sophomores and juniors weighed in on this experience, and they shared similar concerns.
I think one of the most common concerns is the struggle to find the perfect internship. George Kostal, Fordham College at Lincoln Center (FCLC) '16, double-majoring in communications and media studies and economics said, "There's a lot of competition for internships, and to not find one means that you're going to be falling behind your peers. Right now, I work retail part time, which puts money in my bank account but it's not something I want to spend the rest of my life doing." Kostal even said that he picked up the second major in economics to impress future employers even further. When I asked him what his dream job would be, Kostal said, "I'm a huge "Star Wars" fan, and when they announced back in 2012 that they would be making new movies, I realized that that was something I wanted to be a part of. Anything involved with the production of those would be a dream come true."
Kostal's peer, Victoria Musnicki, FCLC '16, is studying psychology and explained why this "mid-college crisis" is such a common thing among us students. "I think it's just a lot of pressure to be guarded and taken care of by our parents and our school for our entire lives and so now going out in to the 'real world' seems absolutely terrifying." Like many of us, Musnicki is also looking for the perfect internship and contemplating graduate school. "I'm really interested in criminal psychology so I'm trying to find the perfect program at a school that's going to give me the experience I need to get a job in law enforcement. It's a growing field and more and more people are becoming interested in it so the pressure is on to put myself in the right direction soon."
As juniors, I thought the pressure would be heavier on us seeing as we have much less time left at this point than we did a year ago but some sophomores said otherwise. Maria Kovoros, FCLC '17, is a communications and media studies major and is currently interning with CBS's "Inside Edition."It seems as though Kovoros has made the most of her college experience so far. "I think that I definitely grew as a person making the transition from small-town to city, though I've been very familiar with the city since a young age, living here is different than visiting constantly." Kovoros is not anxious about the upcoming year and [she] "believe[s] each year brings new challenges and opportunities for me to grow as a person — I don't think that the title of 'upperclassman' will change anything too dramatically." I must admit, Maria definitely has more plans and goals than I did just a year ago.
One of the most important things to remember at any point of one's Fordham career is to relish every moment here and to not sweat it too much if things are not exactly going our way with internships or grades. When I entered college, I had only heard of a "mid-life crisis" and never expected I would be having a "mid-college crisis." Before the panic sets in, maybe it would be helpful to plan the year out. Utilize the summer to search for internships and apply early. Ask professors about possible job opportunities and make connections through them or through friends. Don't let any time go wasted and be observant for opportunities here at Fordham to plan for the future. One of the most important things though, is to remember to have fun and relax when necessary. Everyone has to let out steam sometimes. Make the most of the four years we have here and don't fret too much midway through. Don't graduate with any regrets!