Treat Yo Self This Valentine's Day: Six Must-Visit Chocolate Shops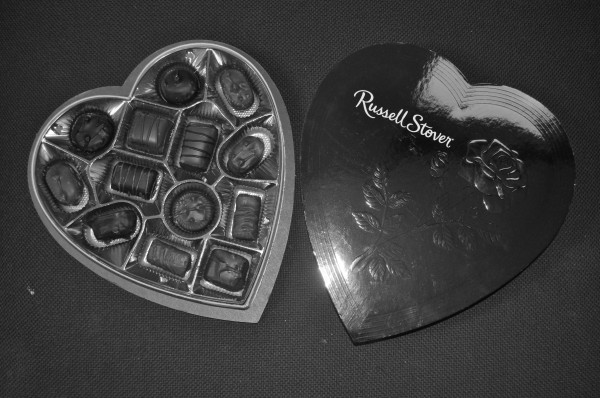 Whether you're celebrating Valentine's Day or not, there's one item that everyone craves at this time of the year: it's nine letters, there are tons of different kinds, and Willy Wonka has a river of it in his factory-CHOCOLATE! Of course. We've put together a list for all you Fordham gals and guys of the top six chocolate shops in Manhattan, so you can buy that box of truffles for a special someone, or pick up some chocolates to  "treat yo self" and your friends this V-day. 
La Maison Du Chocolate is one of the most globally renowned chocolate shops in the world, with locations all over the east side. Noted for their "timeless" ganaches, and crisp pralines, La Maison has been operating since 1955. Gorgeous in design and taste, these truffles are to die for.
Location: 1 West 59th St. New York, NY. 10019
The Chocolate Room is one of our favorite downtown chocolate bars, located by 5th Avenue and Bergen Street in Brooklyn. The Chocolate Room is recognized for their incredible Brownie Sundae, Chocolate Layer Cake (Oprah's favorite) and Chocolate Caramel Popcorn. Chocolate Room is great if you are looking for chocolate flavored desserts and snacks. 
Location: 269 Court St. Brooklyn, NY. 11231
Jacques Torres, formally known as Mr. Chocolate himself, is renowned for his chocolate boutiques around Manhattan. From creative gift baskets, to chocolate lollipops, to hot chocolate, Jacques Torres has just about everything to satisfy your chocolate cravings this Valentine's Day. Additionally, his world-famous chocolate chip cookies are highly recommended for year round. 
Location: 350 Hudson St. New York, NY. 10014
Mariebelle, tucked in Nolita on Broome Street is another chocolate boutique that has us floored. Known for their unique flavors, such as Dark Chocolate Banana and Dark Chocolate Pistachio, their bars are wildly scrumptious. Mariebelle is also noted for their chocolate barks, and they even have their own tea collection. 
Location: 484 Broome St. New York, NY. 
Vosges-Haut Chocolate is a gourmet chocolate shop located in SoHo. They've been recognized in Vogue, Food+ Wine and on "Good Morning America" and have also been named in the "10 Best of Everything" by National Geographic. According to Vosges website, their truffles are considered "luxury," and they are even selling a "romantic trip to Paris" for a whopping $3,700. Additionally, they have an entire page dedicated to "Bacon + Chocolate" on their website, so what more could you even ask for?
Location: 132 Spring St. New York, NY. 10013
Li-Lac Chocolates is acclaimed as Manhattan's Oldest Chocolate House and is located approximately 2.5 miles from Fordham College at Lincoln Center's (FCLC)campus at 40 8th Avenue. They have a variety of speciality molds, including a life-size camera and chess set, entirely made out of semi-sweet, dark and white chocolate. They also offer platters, perfect for a Valentine's Party, and they have the best chocolate-covered strawberries in town for only $3.25. 
Location: 40 eighth Ave. New York, NY. 10014