S.A.G.E.S and Fordham Can Coexist, Even With Contradictory Policies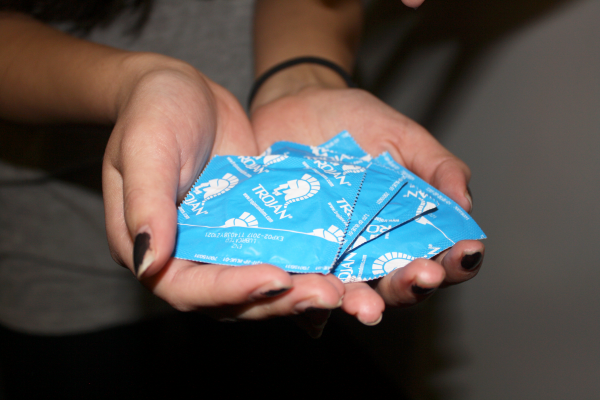 On Nov. 3, 2014, over 1,000 Fordham University students, lead by the group S.A.G.E.S, (Students for Sex and Gender Equality and Safety) presented a petition to Fordham President Rev. Joseph McShane, S.J., demanding reform on Fordham's strict sexual health and gender policies. The official policy, located on Fordham's website, is that "[a]s an institution in the Catholic, Jesuit tradition, Fordham University follows Church teachings on reproductive issues. Distribution of contraceptives, contraceptive devices and/or birth control, in any form, is prohibited on Fordham University property and at University-sponsored events." I was not surprised to hear that these outdated policies were being called into action. Luckily for the many individuals involved with S.A.G.E.S, a similar organization, H*yas for Choice at Georgetown University has proven that student organizations opposing Jesuit ideals can exist peacefully at Jesuit institutions.
On Jan. 24, over 500 Georgetown University students lead by student organization H*yas for Choice, protested on campus for eight hours aiming to spark pro-choice dialogue and highlight the differentiating views on national debates amongst university students. Students stood together holding signs that read "Keep abortion legal," "Thou shalt not mess with women's reproductive rights" and other provocative sayings. Additionally, H*yas for Choice put up 700 stickers titled "know your options" in Georgetown University bathrooms, in effort to bring attention to the organization's informational website and blog. On these sites, students can find abortion resources in Washington, D.C., resources for sexual assault victims, STD testing locations nearby and a list of birth control options for women. 
While similar protests had been halted in the past by Georgetown University Police Department, this protest was uninterrupted. For groups like S.A.G.E.S, H*yas for Choice is a leading example of how a university can coexist with progressive student organizations, even if the group is against the school's traditional policies. Because H*yas for Choice is unaffiliated with the school and does not receive funding from the University, students in the organization have been able to educate the student body on sexual wellness and encourage safe sex without interference from university officials.
H*yas for Choice has led various protests across school campus encouraging free speech and has also recently implemented a condom delivery system. Georgetown students can request free condoms by filling out an online form, and once the form is filled out, condoms can either be delivered or picked up. Not to mention, as of November 2014, H*yas for Choice, and other unrecognized groups at Georgetown University has been able to access benefits of recognized clubs which were previously restricted. These benefits include storage space, reserving classrooms and utilizing printing services. 
Students at Boston College (BC) involved in the student organization Boston College Students for Sexual Health also tried to distribute condoms at designated "safe-sites" around the University, but these students were threatened by BC administration. While Fordham students in S.A.G.E.S have not yet faced disciplinary action, students in the group have distributed condoms in a similarly stealthy manner in order to avoid trouble. 
Although Georgetown University follows Jesuit traditions and does not believe in the distribution of contraceptives on campus, the University also respects that students within the University may not agree with the school's religious policies, something that Fordham and Boston College should take into consideration. As Rachel Pugh, director of media relations at Georgetown stated, "We respect the rights of our students to join outside groups as individuals and believe this activity falls within that context." 
It seems ironic that Fordham upholds the Catholic standard of cura personalis, care for the whole person, yet Fordham's health centers compromise students' sexual health by not providing any form of contraceptives. Considering the rate of unprotected sex increases while in college, according to a 2014 New York University study, and that 1 in 4 college students has an STD, according to Stanford University's Sexual Health Peer Resource Center, it seems that Fordham needs to question if their overall student health comes second to the school's religious values. As Georgetown University has finally accepted the contrasting beliefs amongst their student body and has allowed H*yas for Choice to continue without interference, I am hopeful that Fordham will follow suit.
Correction: An earlier iteration of this article stated that Fordham University Health Centers does not provide STD Testing. This statement is not true.