Who Will Win the Super Bowl?
By THE SPORTS DESK
January 30, 2015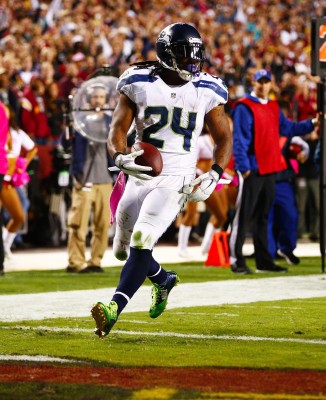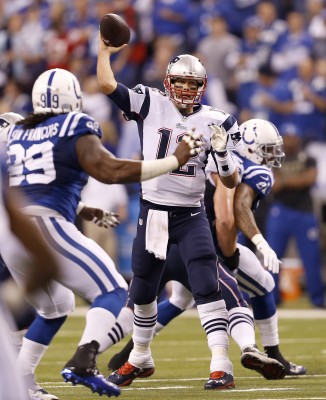 This Sunday, Tom Brady and the New England Patriots will compete against Marshawn Lynch and the Seattle Seahawks in Super Bowl XLIX. Here is what teams the sports writers of the Observer think will walk out of Glendale, Arizona as the champions.
Katie Kirtland, Contributing Writer:
This year's Super Bowl will pit coast against coast as the New England Patriots face off with the Seattle Seahawks. This year, the odds seem to be in favor of the New England Patriots.
In the postseason, the Patriots have accumulated 42 points over their opponents (the Ravens and the Colts). The Seahawks, however, have only earned 20 points to spare in the postseason. The Patriots are clearly on a scoring spree, and it does not seem to be dying down anytime soon.
Furthermore, the Patriots have Tom Brady and Rob Gronkowski who create a combination on the field to be feared. Brady's completion percentage currently stands at an astounding 64.1 percent with 33 touchdowns. Twelve of those 33 touchdowns were received by Gronkowski, about twice as many as any of the Patriot's other receivers. The Seahawks, however, have Russell Wilson and Marshawn Lynch. Wilson has a comparable completion percentage to Brady's at 63.1 percent, but has only thrown for 20 touchdowns. That's 13 fewer than Brady, for a difference of 78 points. Lynch has only received four of those touchdowns. Clearly the Seahawks' leading quarterback/receiver pair have nothing on the Patriots.
When push comes to shove, a team needs to score in order to win. The Seahawks defense can continue being the best in the league this season, and still they will not be able to stop Brady and Gronkowski from taking home Super Bowl XLIX rings.
Thomas O'Callaghan, Staff Writer:
Despite hundreds of differing predictions, one belief remains constant: Super Bowl XLIX between the New England Patriots and Seattle Seahawks will be a close contest. This follows when considering Seattle's lockdown defense, ranking first in opposing passing yards and thirdin opponent's rushing yards per game during the 2014-15 season. Yet the Patriots' capable defense will also hold down the strong Seahawks' offense. New England ranks ninth in opposing rushing yards, and their defense will be tested by Seattle's first ranked rushing attack behind league-leading rusher Marshawn Lynch.
These teams stack up well together, and the game should be tightly contested. If the Patriots are to win, Tom Brady would have to make some big passing plays, and the Pats' defense would need to contain Seattle's explosive offense. For the Seahawks to come away victorious, Russell Wilson will need to make passes when he needs to, and keep drives alive with his legs. The Giants have proved in the past that the key to beating New England is to pressure Brady, which is essential for Seattle. Building on the momentum gained from the amazing comeback win against the Packers, I believe that the Seahawks will squeak by New England for their second championship in as many years.
Dan Ferrara, Staff Writer:
Last year's Denver Broncos were far superior on offense to this year's New England Patriots. Demaryius Thomas, Eric Decker, Julius Thomas and Wes Welker were a better group than the Patriots can send Seattle's way, although tight end Rob Gronkowski is probably the best in the NFL. The Seahawks destroyed that Broncos team 43-8 in last year's Super Bowl. Conventional wisdom would say that the Legion of Boom would shut down the Pats and win back-to-back Lombardi Trophies.
Still, there's just something about the Patriots. Even though their last Super Bowl appearance in Arizona was the site of the infamous David Tyree helmet catch, the Patriots are going to find a way in this one.
It likely won't be pretty, but their much-improved defense (featuring cornerback Darrelle Revis) will easily lock down the lackluster weapons at Russell Wilson's disposal. After all, the Seahawks should have lost the NFC Championship Game to the Packers, and looked dead in the water until divine intervention touched them with just over 5 minutes to play.
Under inflated balls, regulation balls, over inflated balls, it doesn't matter. They could play with basketballs and Tom Brady and Bill Belichick would still find a way to win.
Score: Patriots 20, Seahawks 16
Dylan Penza, Sports Editor:
Part of me wants to type the words "I'm just here so I won't get fined" 200 times and then call this a day. The other part of me wants to go on a long, scientifically false tirade about why the word count on my articles has been deflated this semester. In truth, the anti-media antics of Marshawn Lynch and the on going Deflate-gate scandal has overshadowed the actual game being played, and as such, giving unbiased or uninfluenced predictions are difficult. However, this will be my best shot.
I think the Patriots are great. They may be unlikable cheaters, allegedly, but they are great. Belichick remains the smartest coach in football. Brady hasn't played this well since Randy Moss was his top receiver and the New York Giants ruined his chance for a perfect season. Darrelle Revis has not only reignited the Patriots defense, but he has also reignited the long standing debate about whether he or Richard Sherman is the best cornerback in the NFL. Lastly, Rob Gronkowski is simply a monster and may be the best weapon in the league when healthy and focus. However, with all that being said, Pete Carroll and the Seahawks will walk out of Arizona champions.
Tom Brady is always at his worst if you can rush him and pressure him in the pocket, just ask Justin Tuck and Michael Strahan. So, Michael Bennett and Cliff Avril could force him into bad throws aimed at players being guarded by superstars Richard Sherman and Earl Thomas. Brady might not be able to see the field that often if Lynch and Wilson can rush the ball effectively. The Patriots are a strong football team, but every weakness they have is a Seahawk strength.