Social Media Can Change The Job Market Game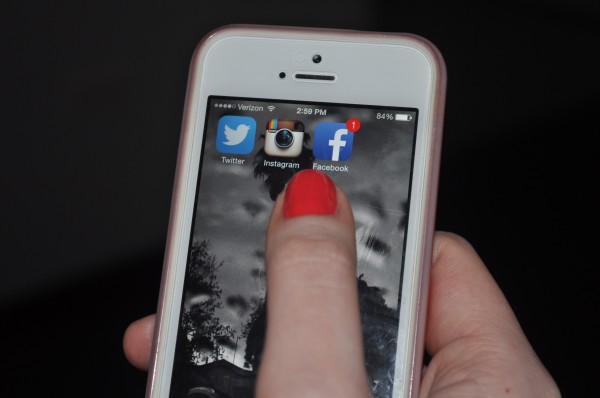 It's no secret that social media makes most of our worlds go round. We post, we like, we share too much  and we do it all for fun – but what if your blog could help you land that dream job or internship?  Your social media accounts won't do all the work for you, but they can definitely make an impact if you use them wisely.
When asked about using social media as a branding tool, Fordham Career Services' Employer Relations Specialist Christie Welch said, "Branding yourself through social media is always very helpful. Some people think that having a social media presence can hinder getting a job, but it can help if you use it the right way." She also added, "It's important for you to brand yourself through your particular experiences and your particular interests." 
With that being said, the question is how to use Twitter to do just that. Welch said, "You can create a professional Twitter handle, where you could follow the people you admire, associations that you're a member of and magazines that you're interested in." Welch also suggested creating a LinkedIn account. "You could connect with professors that you have a good relationship with, or any other administrators. Come graduation, you can look into your network of people that you've met on LinkedIn." Welch also mentioned how you could use LinkedIn to connect with your alumni network. 
Having a blog or website can also be beneficial to how you project yourself. Assistant Professor of Communication and Media Studies Gregory Donovan said, "I totally encourage that. I think that when you apply for a job it's likely people will Google you and the best thing is to know that the top link is something that you control." 
Thinking about creating a public portfolio? Donovan said, "If you feel that you have a strong body of work that you would show or want them to see it would only benefit you." Branding yourself on social media and using it as a platform can help more than you might expect.  Donovan thinks that everyone can benefit from using social media as a way to brand themselves, regardless of what industry they want to work in. The more you have a solid public reputation, the better it's going to be for you." But while social media can be a great public platform it is important to give your accounts a checkup every once in a while.  Donovan added, "It's always good to look at what you have posted and reflect on it after the fact. I think sometimes people will post things and rarely look at the cumulative effect."
Professors and professionals agree that social media presence matters, but what do students think?  For Anitra Singh, Fordham College at Lincoln Center (FCLC) '15, it's all about thinking before you post. Singh said, "I'm not sure how much employers look at it or not, but I'm always still careful just in case. I would never use it to post inappropriate things."  She added, "If I found something interesting and it was a subject I was interested in, I would use social media as a platform, but that's more for personal use. I wouldn't use it for the sole purpose of hoping a potential employer sees it." 
Anamaria Glavan, FCLC '16, said, "I think [social media] can really make or break someone in the business world. Social media especially LinkedIn has the ability to let people connect with future employers. I think one of the perks of our generation is that we sort of grew up during the time when social media was just getting started." Glavan even had some clever tips for utilizing Twitter, "I think Twitter is a platform that will continue to grow for companies." Many companies are growing more conscious of their Twitter presence. "If there's a job you just applied for and really, really want, I think it's helpful to show dedication to that company by following them on their social media outlets." 
It's beneficial to you when a company knows that you are familiar with their content, especially since the digital era makes many things so easily accessible.  Here's your chance to show that you know your stuff! If you're looking for your big start, show your passion through a dedicated following. Glavan said, "During an interview, bring up something the company posted on Instagram or a clever article they tweeted about."