Students Prepare for Summer Music Festivals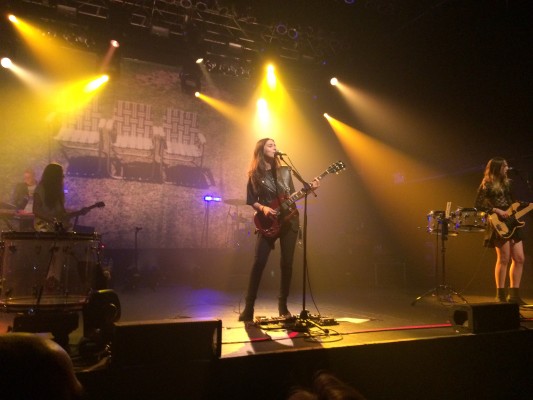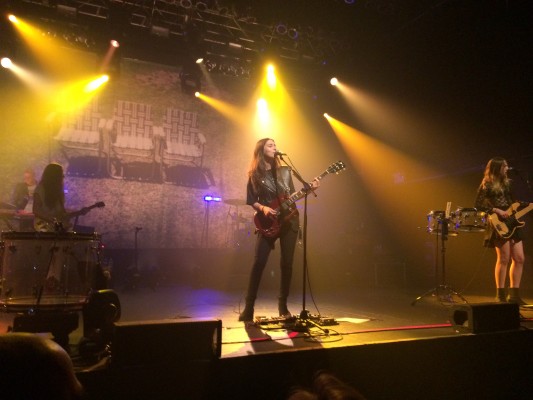 For many people in their late teens and early 20s, summer is  the start of  the music festival season. As tickets went on sale this January, students at Fordham College at Lincoln Center (FCLC), including myself, are quickly preparing to take advantage of some of the city's music festivals. Three of the city's major festivals are Electric Daisy, Governor's Ball and Electric Zoo. These two to three day music festivals satisfy a music lover's dream by bringing live music, enormous stages, big crowds and of course, tons of dancing.
3) Electric Daisy: May 23-24
Electric Daisy invites world-renowned disc jockeys (DJs) and electronic music producers from all over the world to play on three mega stages. Some of the past artists include Nicky Romero, Deadmau5, 12th Planet, Calvin Harris, Gareth Emery and Porter Robinson. The crowds are packed and the speaker's are extremely loud. At night, the sounds of the crowd and music together with the light shows create a one-of-kind concert experience.
Through my own experience, Electric Daisy was one of my favorite music festivals I've been to: the music, stage displays and artists that came out were awesome and the crowd's experience was special. What I really liked about the festival was the energy of the crowd. When a DJ played his closing song, the crowd would start cheering his or her name; some fans even crowd surfed and threw confetti into the air. The energy, music and dancing created a family-like atmosphere among the attendees. I was also excited to hear what the DJ was going to place next. They did not just play their classic hits but rather remixed songs from Hip Hop and Rap as well. Overall, I did not regret the price I had to pay for the festival. I enjoyed every minute of it. 
Location: MetLife Stadium, East Rutherford, New Jersey
PRICE:
Current General Admission 2-day pass: $199
VIP 2-day pass: $349 
2) Electric Zoo: Sept. 4-6
With over 50 DJs and producers from around the world, Electric Zoo is one of the biggest dance festivals in the world. Located on Randall's Island, Over 200,000 "ravers" will ascend upon the island for the three-day festival of dancing, music and live performances. Some of the past artists include Hardwell, Tiesto, Avicii, Calvin Harris and Nicky Romero. Dean Fryn, FCLC '17, said, "Ezoo had an insane light show last year so I'm looking forward to see what they have in store."
The multiple stages all have lights and speakers on every side to maximize the volume and light displays from different angles. However, there are some cons as well. Megan Scanlon, Fordham College at Rose Hill (FCRH) '15, said, "As much as I like the atmosphere and the music, I don't like the drug scene, the extreme heat, as well as the expensive prices they charge you for mediocre food."
Another Fordham student, Jack Stone, Fordham Gabelli School of Business (GSB) '15, had negative feelings about the festival as well. Stone said, "I've been to Electric Zoo four times, however, I do not think I will be going to anymore because the prices are totally not worth it anymore."
For someone who has seen many DJs at individual events, the price may be a turn off, however, for someone new to the scene, the ticket price is definitely worth it, considering the number of DJs performing live over just three days. Overall, despite the cons of the festival, if one is looking to dance the days away, meet other electronic music lovers and see his or her favorite DJs, Electric Zoo is one of the best choices to make.

Location: Randall's Island Park, New York, New York
Price:
Current General Admission Three-day pass $219
VIP Three-day pass: $419 
1) Governor's Ball: June 5-7
Governor's Ball is one of the biggest annual music festivals in New York. This star-studded event hosts a handful of stages that features some of the top names in music today. Unlike Electric Daisy and Electric Zoo, which are predominantly electronic music festivals, Governor's Ball is a festival of all genres such as Hip-Hop, Rock, Alternative, Pop and much more. The 2015 headliners include Drake, Deadmau5, Florence + The Machine and The Black Keys. Among the headliners, over 50 other well-known artists such as Odesza, Flume, Lana Del Rey and Weird Al will take the stage. 
Fryn said, "Florence + The Machine is headlining Governor's Ball so that is the ultimate pro. I love Governor's Ball 2015 lineup." According to Sara Jackson, FCRH '15, the experience outweighs festival's cost. "I don't mind spending money to create cool experiences with my friends." 
Unlike Fryn and Jackson, some students do not have a positive outlook on Governor's Ball. Stone said, "I do not like how over-crowded these festivals are getting especially considering the price you pay for them." Lindsey Marron, FCRH '15, said, "It seems like Governor's Ball has a handful of go-to-artists … which isn't a bad thing but may sway away from buying tickets if I have been there before." 
In all, the major factor that outweighs all the cons is the experience factor. According to Torra Alexander, FCLC '17, "For me, festivals are all about seeing the music. Also, if you add up each of the artists and add up the ticket prices to see one of the artists in an individual concert, the price would by far exceed the price of a festival ticket. The festival and the experience it provides are totally worth it." 
It is a great opportunity to dance with friends and listen live outdoors to some of the best current artists. Stone said, "Even if there are a bunch of mediocre DJs, festivals still have two or three big DJs to close out the festival which I really like." 
The experiences and displays seem to still outweigh the costs of attendance. Marron said, "You can make the most out of the festival by moving around and viewing artists that suit your music preferences." The experience, combined with major current artists like Drake and Florence + the Machine make the festival for first timers worth attending.

Location: Randall's Island Park, New York, New York
Price:
Current General Admission: $260
VIP Pass: $595