Free Community Colleges: The Push For-Profits Need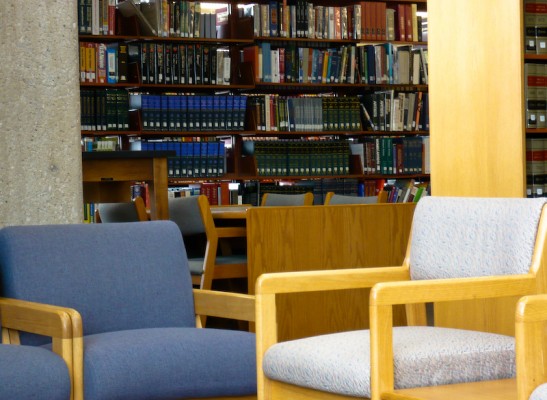 On Jan. 19, President Barack Obama announced America's College Promise plan: a proposal to make the first two years of community colleges across the United States free for eligible students and institutions (that is, students who maintain a GPA of at least 2.5 enrolled in academic programs that fully transfer to four-year colleges, job-training programs or are in high demand fields). It's estimated the program will cost $60 billion over 10 years and will save full-time students almost $4,000 in tuition each year. Unsurprisingly, public, private and for-profit colleges and universities are less than pleased with the free community college plan, but it is perhaps for-profits that are its greatest opponents.
For-profits and community colleges are by far the biggest providers of associate degrees and certificates in the country, and they compete with each other for enrollments more than they do with either public or private institutions. Claudia Goldin, professor of economics at Harvard University, has said that the plan, by allocating federal money specifically for community colleges and their students, will shift enrollment away from for-profit institutions and towards community colleges. According to Forbes, simply the announcement of America's College Promise plan sent the stocks of many for-profits (Corinthian, Grand Canyon Education and DeVry Education Group, just to name a few) into the negatives.
If this proposal were to become reality, it's clear that for-profits would be facing a great deal of trouble, but this isn't necessarily a bad thing. For-profit schools have come under fire recently for predatory lending schemes, low rates of job placement and high student loan default rates. The Consumer Financial Protection Bureau (CFPB), in September 2014, sued Corinthian for their role in luring students into taking out private loans and then using "illegal debt collection tactics" to force them to pay while they were still matriculated, and a 2012 Center for Analysis of Postsecondary Education and Employment (CAPSEE) study found that for-profit graduates had greater debt, were more likely to default on student loans, be unemployed and have lower earnings six years after enrolling than were similar students at public and nonprofit schools. 
Without a comprehensive description of the budget, it's hard to say exactly how the proposal will affect each of these types of institutions. For-profits are marked for the biggest loss, but what about public and private schools?
Public colleges (whose funds continue to diminish year by year) have already expressed concerns that the proposal would make state and federal money for higher institutions even more scarce than it already is, what with states expected to contribute at least a quarter of the capital needed for the plan to work. However, according to Bloomberg, the relatively low price tag of a community college education suggests that cost might not be as huge of an obstacle to both the government (at state and federal levels) and to public schools as one might imagine—there are bigger logistical and social issues at play here (can community colleges handle a large influx of students? How will students be incentivized to complete their degree programs?). And while private schools, particularly small liberal arts colleges, want to be recognized for their role in educating many low-income, at-risk, first-generation students and graduating them at much higher rates than do community colleges, according to the Chronicle for Higher Education, W. Scott Friedhoff, vice president for enrollment and college relations at the College of Wooster, has made it clear that his college does not compete with community colleges for applicants, although less selective private colleges might face this problem.
For-profits are one of the greatest drivers of student debt, and it doesn't help that many students are attracted to them because of a promise of flexibility and almost immediate job placement. We've all seen their commercials, telling us that a "better future is only a phone call away," and it's exactly empty promises like these that companies like Corinthian have used to drive their students deeper and deeper into debt. The implementation of this plan would not only provide approximately 9 million students with a free education and real access to a better future—a 2013 Georgetown University Center on Education and the Workforce found that nearly 30 percent of Americans with associate degrees make more than those with a bachelors from four-year institutions—but it would also send a clear message to our nation's colleges and universities, but in particular, to for-profits: Put your students first and incentivize them to stay and succeed, or you'll be out of business.