Students React to Ram Cafe Changes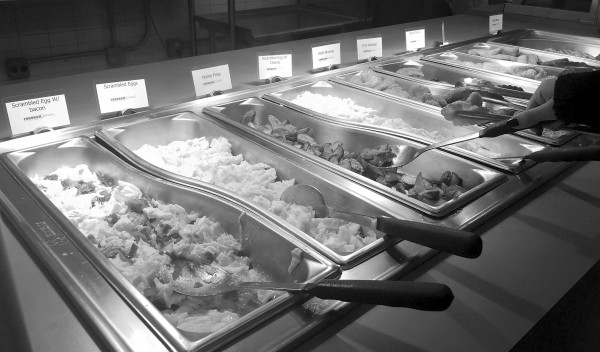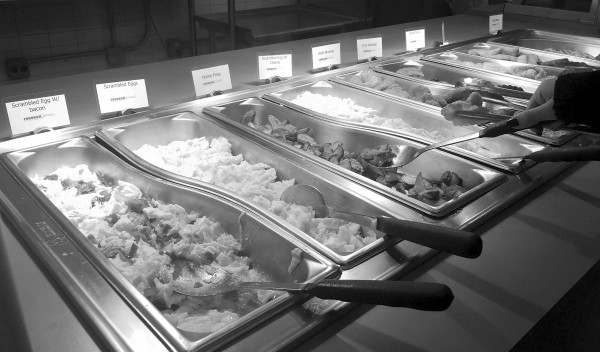 On Monday, Jan. 12, Sodexo reopened a newly renovated Ram Cafe featuring a salad bar and entrees sold buffet style that provides members of the Fordham community the option to purchase as much or as little food as they want. Students expressed mixed opinions about how these renovations affect  them economically.
Before the cafe's remodeling, students and faculty members would pay $6.99 for an entree and two side dishes. Under the new system, members of the Fordham community will buy food at $0.53 an ounce for entrees, sides, soups and salads during lunch and dinner. Pre-made sandwiches and items such as chicken fingers and burgers still remain a set price. 
There has been a mixed opinion among students as to whether or not the changes will help them save money. Kyle Sandmann, Fordham College at Lincoln Center (FCLC) '17, expressed a lack of faith in food service provider, Sodexo's, new plan for payment being for the benefit of students. "I don't think students will save money because companies don't normally make such drastic changes unless it will improve their profits."
 Dorian Cuerpo, FCLC '17, a student who eats at the Ram Cafe four or five times a week also believes that the changes are costing her extra money. "I just get what seems like I normally used to get, and the price has gone up." 
However, others remain cautiously optimistic about the changes such as Caroline Cocossa, FCLC '17. "I am hopeful that the changes will be more cost-efficient, as I buy my lunch [at the establishment] during work-study, but I have to say I do find it a little dubious." 
Despite the trepidation of others, some members of the Fordham community do in fact believe the changes to the Ram Cafe are economically positive for them and the Fordham community. Bella Pisani, FCLC '15, who buys breakfast at the Ram Cafe almost every day, does in fact believe that the differences will impact her positively. "Because I am able to choose how much food I want, I can save money even if the price per ounce isn't necessarily cheaper."
Angela Yamarone, FCLC '17, who also eats at the Ram Cafe about once a day, is sure that she has saved money since the renovations. "Paying by the ounce leads to better portion control. I used to pay around $8 for dinner, and now I pay about $6."
The direct conclusion as to whether the new changes to the Ram Cafe affect Fordham students financially is still unknown. Sandmann seems to think that students who decide to purchase lighter items such as salads or simply eat smaller portions will more than likely see savings. "I believe someone will save money if they avoid more heavy food." Some students will more than likely just not eat the food that needs to be purchased by the ounce, such as Brandon Kerrer, FCLC '16. "I usually just get the pre-made sandwiches anyway. It's easier."