The Real Contenders for the NCAA Football Championship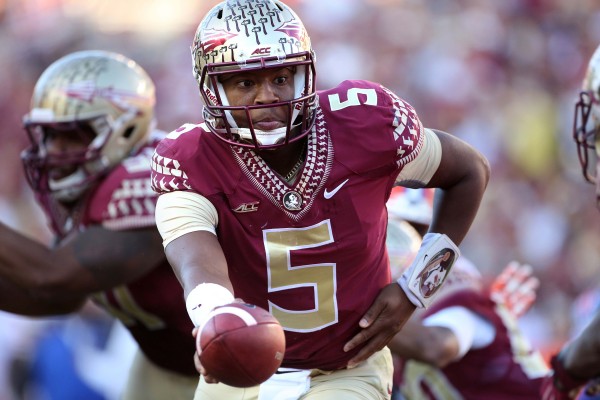 During the first few days of 2015, one can expect a variety of people swearing that they'll go to the gym, and the beginning of a new era for NCAA college football. The collegiate bowl system will not be abolished completely but will be adjusted to include a four-team playoff. Under this new system, four of the best teams in America will be able to compete to be called best in the nation instead of two, thus allowing for greater parity. More teams mean more contenders, so here are three programs with legitimate championship aspirations:
Alabama: In a development that will shock no one with a passing interest in collegiate football, Alabama is once again very good this year. I know as a reporter and as an analyst, I am supposed to eliminate my bias, but with  all due respect, Alabama is so consistently good every year, it has become boring. Every season, the Crimson Tide contends for the championship under Head Coach Nick Saban. In fact, since 2009, Alabama's program has won the championship three times, with only Auburn and another team that will be discussed later in the article usurping them. The team has been defined by a well-coached and uber athletic defense, but what has been surprising is the team's emphasis on passing the ball. The team up until this year was largely defined by running backs such as Trent Richardson or Mark Ingram running the ball, gaining yards on the ground and controlling the game clock while quarterbacks managed the offense. However, this year, the team's passing has been much more accentuated with quarterback Blake Sims and wide receiver Amari Cooper leading the way. This isn't to say that Alabama is going to begin throwing the ball in a spread offense, but the team's more diverse offensive attack could help lead the Crimson Tide to another championship.
Oregon: In stark contrast to Alabama's dominating defense has been the prolific offense of the Oregon Ducks which ranks fourth in the nation in points scored at almost 46 points per game. Head Coach Mark Helfrich has built on the foundation of his predecessor, Philadelphia Eagles coach Chip Kelly, to design a spread offense engineered to score quickly and dynamically while tiring out opposing defenses who can't keep up. While this system is incredible, what truly transforms Oregon from fun to watch team to national contender is its leader, quarterback Marcus Mariota. Mariota had always been a great runner and accurate passer in his previous two seasons as starter, but this year, he has played on an elite level. A player who was first thought to be a run first quarterback similar to Michael Vick or Cam Newton has now thrown 38 touchdowns this season to only two interceptions. Despite the immense amount of production from his arms, Mariota's legs remain an asset as well as evidenced by his 11 rushing touchdowns. These video game-esque numbers have thrust Mariota into being the frontrunner for this year's Heisman Trophy and the number one overall pick in next year's NFL draft. If he can continue this level of production, expect him to possibly add a national championship to that resume.
Florida State: Although the team has struggled mightily at times and has dealt with its fair share of adversity, the undefeated reigning national champion Florida State Seminoles are still a force to be reckoned with in college football. This year, Head Coach Jimbo Fisher's team has been plagued by what is sometimes referred to as a "championship hangover," meaning that the athletes seem to play with less of a sense of urgency. However, one player, seemingly by himself, has dragged the Seminoles to a perfect record, quarterback Jameis Winston. Now, the former Heisman winner is a divisive figure in sports but there is no denying that, despite his blatant character issue, Winston almost singlehandedly elevates Florida State to an elite level of play. Even taking into account his one game suspension, Winston's play has not been up to par with his 40 touchdown season last year, but he has been clutch in leading the team in multiple fourth quarter comebacks this year. If Florida State repeats this year and brings another championship to Tallahassee, the rest of the team will have to play up to the standards of last year and to the level of their star quarterback. 
There is a chance that none of these teams win the championship. The beauty of the new playoff system is that it allows more than two teams to compete for the first prize. However, whether due to talent level or championship pedigree or superstar play, these three programs remain the favorites to bring home the nation title.