The Two Sides of Fordham in Film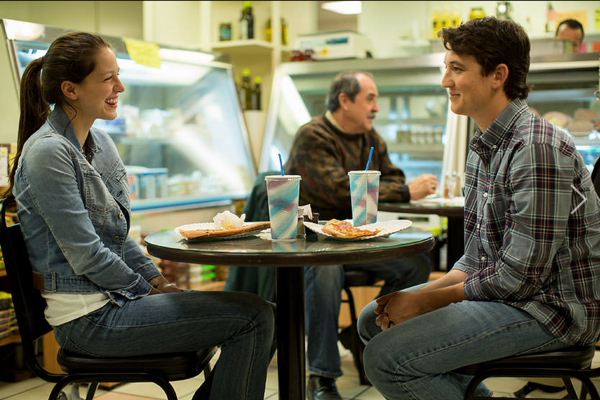 Though they run the spectrum from ruthless and intelligent lawyers as found in "Michael Clayton" to unfocused philosophy majors as in "Whiplash", portrayals of Fordham students and graduates are becoming more noticeable in film. In modern film and television, audiences see both the good and bad sides of characters associated with Fordham.
"Whiplash", a film about a drummer fighting against his intense music instructor at a prestigious conservatory, does not portray Fordham in a positive manner. Early on in the movie, the drummer Andrew, played by actor Miles Teller, asks out Melissa Benoist's character, Nicole; Nicole mentions she is a philosophy major at Fordham, which she jokes is a useless major. 
While this can be taken as either a comment against either Fordham or philosophy in general, a more negative sting to Fordham is found in the USA show "Suits". The show has frequently derided Fordham as a "third-tier school, like Arizona State." 
There are more positive portrayals of characters educated at Fordham, however. In the final season of "The Newsroom", Maggie Jordan begins dating a fictional professor at Fordham Law Jack Spaniel, who debates her on ethical reporting in his first appearance on the show. He is also revealed to be a survivor of the Boston Marathon bombings in  the show and is unafraid of challenging Maggie in her attempt to get a story dishonestly.
Portrayal is not limited to supporting characters as seen in the preceding examples. There are also main protagonists, such as Matt Damon's character in "The Adjustment Bureau", who obtained both his undergraduate and law degrees at Fordham before entering a career in politics. As the film is set in New York City, this can also speak to the regional recognition of Fordham as a New York institution.
Another positive and difficult portrayal is in the film "Michael Clayton". In the film, the titular character, portrayed by George Clooney, is said to have attended Fordham Law in a breakdown of his personal history. The film goes on to show Clayton as an intelligent, practical and, above all else, a ruthless litigator. Ty Burr in his review of the film for The Boston Globe said, "Clayton is an outer-borough boy, a graduate of Fordham Law rather than Harvard, the kid who made good from a family of cops … He's the fixer, the guy other attorneys call when their clients run someone over with their Porsches." 
Despite these portrayals, students currently attending Fordham do not notice their school in film. Kyndal Jackson, FCLC '17, said, "No, I'm not aware of any [reference] to Fordham, though I don't watch a lot of scripted television."
Aakash Kumar, FCLC '17, agreed that he wasn't aware of the latest references to Fordham in film and TV. . He said, "I know that they've used Rose Hill [Fordham College at Rose Hill (FCRH)] to film for a bunch of [television] shows and I've seen them … but I don't know about any [references] to Fordham." 
While FCLC as a credible institution has certainly gained ground and has exposure, both positive and negative, it still needs more exposure and mentions to become ingrained in the public memory in comparison to Ivy League schools, but it is quickly getting there.