The New York Coffee Shop: A Student's Best Study Partner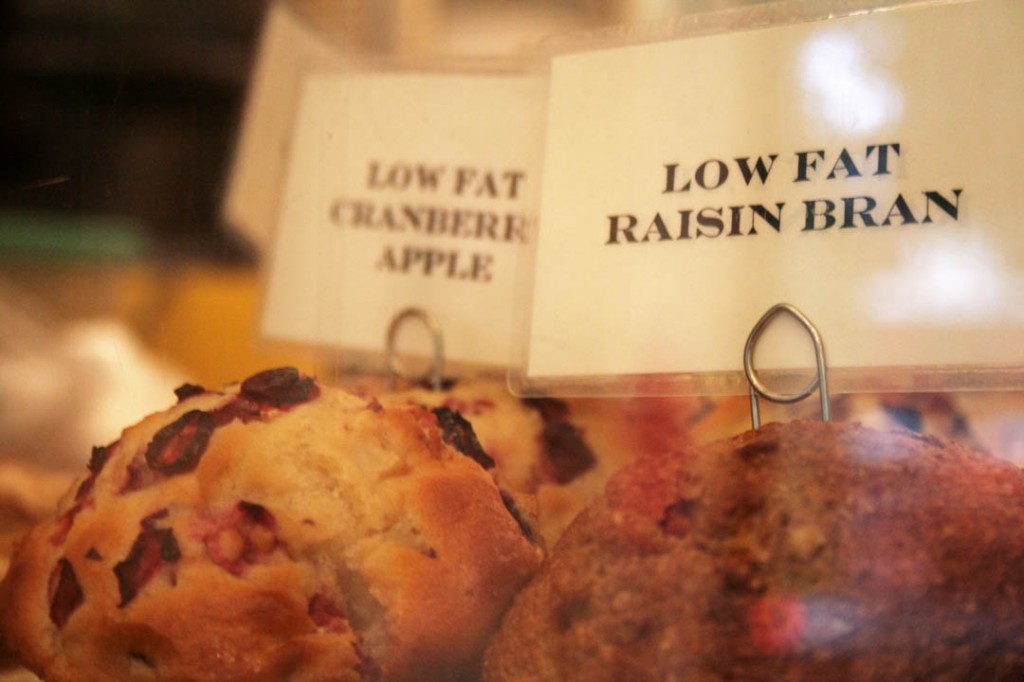 Published: October 30, 2008
It's a typical occurrence. A test on Tuesday morning means sitting down Monday night and cracking the spine on your never-before-opened textbook. As if this isn't a big enough feat, there are just so many pressing issues to attend to. You have four inbox messages on Facebook, the latest drama from "Gossip Girl" to tune into and a beer pong tournament to win down the hall. What's a busy college student to do? With some of us still licking our wounds from midterms, it may be time to make a couple changes to ensure finals go smoother.
In order to escape a multitude of social distractions and tackle your studies effectively, you may need to venture beyond the comfort of your dorm.
A story released by the Academic Skills Center at Dartmouth University said, "Although studying in a dorm room is convenient, it is often a poor place to learn. The dorm has a plethora of distractions including Blitzmail, Snood, the telephone, video games, friends down the hall."
Lucky for FCLC students, out of the hundreds of cafes all over Manhattan, there is bound to be one with a huge mug of steaming coffee and a cozy couch calling your name. Whether it's a term paper, a test or just a ton of reading to catch up on, coffee shops offer the perfect atmosphere to help channel your inner studiousness. Here are a few handpicked cafes that will up your productivity and ensure that you'll be prepared come finals.
B Cup
212 Avenue B between 12th and 13th streets
PHONE: (212) 228-4808
HOURS: Mon.–Fri. from 7 a.m. to 10 p.m. and Sat.–Sun. from 8 a.m. to 10 p.m.
Don't let the address turn you off! This little café is a niche away from the bustling streets of Manhattan, and it only takes 20 minutes to get there by subway. Take the 1 to 14th Street, then the L over to 1st Avenue, and you've reached this cozy hiding place. BCup is hands-down the best location for studying for an extended period of time. With couches and chairs hidden in little corners, it's easy to curl up and lose yourself in your work. There's even a computer terminal to check in with the outside world, so you don't have to lug your laptop along, though they do offer free Internet for those who just can't bear to disconnect. If all that studying is working up an appetite, BCup's got you covered with gourmet, made-to-order sandwiches, salads and wraps, presented in a fashion more suited to a fancy bistro then a coffee shop. Every coffee is available from straight up espresso, to iced cappuccino, to a fun frappe, all served in huge portions to keep that energy level up! They also offer teas, lemonades and juices.
Café Grumpy
20th street between seventh and eighth Avenues
HOURS: Mon.-Fri, from 7 a.m. to 9 p.m. and from 8 a.m. to 9 p.m. on weekends.
PHONE: (212) 255-5511
Who doesn't need a little tender loving care when homework really has you stressed? The baristas at Café Grumpy support you with their cheery disposition and the adorable hearts they create in the foam of your latte. While the morning and evening hours tend to be busy, if you get there during the mid-afternoon, you'll be guaranteed a seat. Their minimalist décor with exposed brick walls gives the café a cozy, intimate feel. Bustling with students and artists, it's easy to get into the intellectual mindset. Besides, it's worthwhile to stop by just for the coffee. Café Grumpy is one of the only cafes in the city that uses the Clover machine, featured in the New York Times as "$11,000 machines that brew one cup at a time and have become essential equipment at some of the country's top independent cafes. Not only is each cup brewed to order, but the way each cup is brewed can be tailored to a particular bean—light or dark roast, acidic or sweet, and so on." How about that, a perfect studying atmosphere and a cup of the most coveted coffee in the country!
AQ KAFE
between 58th Street and Central Park South
HOURS: Mon.-Sun., from 8 a.m. to 8 p.m.
PHONE: (212) 462-0005
You can't ask for a more accessible location. Walk to Columbus Circle, and you're there! You might not have even noticed the new Scandinavian café, which just opened in September. It's hard to resist entering, with its bakery right up front offering enticing goodies like loaves of freshly baked bread and pastries. The seating area has a rustic feel with wooden floors and chairs. While popular, the atmosphere is quiet and several people can usually be found reading at the counter. The downside? You have to order in to sit, which means leaving a tip, but the food and coffee is so affordable that two extra dollars is totally worth it. This is the perfect place for meeting with a study group, as there's something on the menu for everyone, and there are large tables to accommodate many people and lots of books.
The Muffin Shop
70th and Columbus
HOURS: Mon.-Fri. from 7 a.m. to 8 p.m. and from 8 a.m. to 8 p.m. on the weekends.
PHONE: (212) 875-1173
The best study café is in close proximity to campus. If you're not meeting with a group, this is the perfect place. Only 10 blocks up Columbus, the store is on a quiet street and doesn't attract high traffic, keeping the atmosphere mellow. With only four tables, there isn't much room to spread out, but it's the perfect little spot to have tea or coffee and catch up on your reading. The baristas are very skilled and make an amazing cappuccino or espresso. They also offer little snacks like biscotti and muffins as well as more substantial sandwiches, salads and soups. This isn't the best spot for long-term studying, as it is small and doesn't have a lot of tables (though it doesn't seem anyone is ever waiting for one), but if the need to get away from the dorm or the library for an hour arises, this is your easy
study haven.