Finding New York's LeBron James
In July of this year, LeBron James decided to go back home to Northeast Ohio to try and bring the Cleveland Cavaliers their first championship in franchise history. As their hometown hero and savior, James now faces extremely high expectations and enormous pressure. He also looks to have set the trend for other NBA players, much as he did when his formation of a "Big Three" became a mainstream commodity in the basketball world.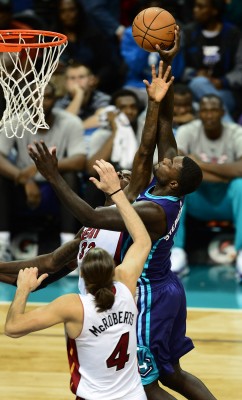 New York and its five boroughs used to produce top NBA talent on a regular basis. 
Hall of Famers Kareem Abdul-Jabbar, Chris Mullin, Bob Cousy, Nate Archibald and Bernard King are all from New York, but only King played for his hometown Knicks. With the Knicks currently in the midst of a culture change and perhaps a transition or rebuilding period, they need a hero like James – or even on a smaller scale, someone like Mark Jackson, who was from Brooklyn, went to Bishop Loughlin High School and St. John's University, and then played seven seasons with the Knicks during the late 1980s and early 90s.
The most recent NBA players to come from the five boroughs are Kemba Walker (Bronx) and Lance Stephenson (Brooklyn). Although they are both good players, neither appear to be productive or talented enough players to carry a team to a championship, and neither of them have played for the Knicks or Nets yet. In fact, the last high-profile NBA player, that played for Brooklyn or New York, to come from one of the boroughs was Stephon Marbury. 
Marbury went to Abraham Lincoln High School in Brooklyn, earning the nickname "Coney Island's Finest" for his star-caliber play. He played five seasons with the Knicks and averaged 18.2 points and 7.0 assists per game, but his solid stats never translated into wins. 
In fact, Marbury's tenure in New York only translated to one playoff berth — a four-game sweep at the hands of the rival Nets – and what could be considered as the worst stretch in franchise history. The Knicks compiled a miserable 151-259 record with Marbury on the team, making him more of a villain than a hero around this neck of the woods. 
Oklahoma City Thunder superstar Kevin Durant is set to become a free agent in the summer of 2016, and many believe that the front runner to land him, should he decide to leave Oklahoma City, is the Washington Wizards.
This is precisely because Durant was born in Washington D.C. and played AAU and high school basketball all over Maryland and Virginia. Washington, which hasn't won a championship since 1978 when they were still the Bullets, would greatly benefit from the addition of Durant. Along with point guard John Wall and shooting guard Bradley Beal, the Wizards would instantly become title contenders if they were to sign him as a free agent.
The Knicks are also keeping an eye on their cap space for 2016 so that they have enough funds to make a run at Durant, although they aren't the favorites. If he were from New York, however, the idea of him coming home to play with Anthony would likely put the Knicks in the top spot on his list of free agent destinations. 
The fact of the matter is that New York isn't the basketball heaven that it once was, and the lack of homegrown stars is evidence. The Knicks haven't won a championship since 1973 and haven't been relevant for the better part of the last two decades, which has made big free agents (LeBron, Dwyane Wade, Chris Bosh, Dwight Howard, Chris Paul) pass on the idea of playing here. Famed places like Rucker Park have produced great street ballers, but no incredible NBA talents recently, nor have the glorified high schools of Brooklyn, Queens and the other boroughs. Homegrown players like Metta World Peace and Lamar Odom won't get the job done and bring the Knicks back to the promised land – they need a superstar to come out of their backyard and lead them to a championship.