Whose on Short? Finding a Shortstop for the Mets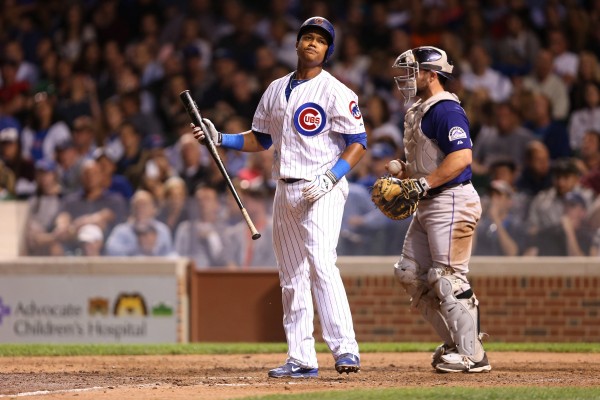 The last time the New York Mets were in the postseason was in 2006. To put that in perspective, "Bad Day" by Daniel Powter was the number one song in America and this writer was in sixth grade. However, the recent signing of free agent outfielder Michael Cuddyer shows that the team will attempt to compete for a playoff spot this year after almost a decade of incompetence. The team may have hopes for a National League East title or a Wild Card berth which will grant them access to postseason baseball in October but the franchise has a gaping hole devoid of talent at shortstop hindering their chances.
The team features superstar players in David Wright and Matt Harvey, promising young contributors like National League Rookie of the Year Jacob deGrom Gold Glove winner Juan Lagares, and savvy veterans such as Bartolo Colon and the previously discussed Cuddyer. The team, while filled with these talented players and prospects, still has a need for a shortstop. Infielders Wilmer Flores and Ruben Tejada were passable players at the position last year. However, Tejada cannot hit well enough to be considered an everyday starter while Flores' fielding leaves a lot to be desired while manning a spot of defensive important. Flores' power and hitting ability should make him a piece of the team's future plans, but for the Mets to actually be a contending team, they will need to acquire another, more solid piece either by trade or free agency.
Under the regime of team president Sandy Alderson, who has admittedly been hampered by team owners Fred and Jeff Wilpon's financial troubles cause by the Bernie Madoff scandal, the Mets have been frugal. Although the team is in New York City, arguably one of, if not the largest market in the country, the team has kept a below average payroll and hasn't splurged on established players. This means that the team will most likely not chase Hanley Ramirez who can be considered the best and most expensive shortstop and hitter on the open market. Also, the free agency signings of Jason Bay and to this point Curtis Granderson have most likely made the Mets organization hesitant to sign expensive free agents to long term contracts. If the Mets do in fact   attempt to gain a true superstar to cover shortstop, it will most likely be by trade and not by free agency.
The Mets have been linked to Colorado Rockies' shortstop Troy Tulowitzki over the off season. With apologies to Jhonny Peralta, Andrelton Simmons and any irrational Yankees fan screaming about Derek Jeter, Tulowitzki has been the best shortstop in baseball for arguably the last five years. If healthy, and that's a big if as he has been hampered by injuries, he is one of the best players in the MLB, and if the Mets acquired him, they would immediately become a contender for the National League East. However, Colorado understands his value and the Mets' need, so they will want a top pitcher. Tulowitzki is great, but is he worth giving up a player like Jacob deGrom or top prospect Noah Syndergaard, especially if he's signed for six more seasons? Tulowitzki would no doubt make the Mets better immediately, but the price they would have to pay for him might hurt their long-term future.
So if the Mets either can't or shouldn't acquire the top players they could sign or trade for, who should they get? The best bet either seems to be a veteran on a middling team or a young player log jammed in an organization with a surplus of shortstops that could be acquired for a mid-level prospect. The Mets inquired about Jimmy Rollins from the Philadelphia Phillies, but he vetoed due to a no trade clause in his contract. The Mets could trade for Alexei Ramirez of the Chicago White Sox and the veteran would only cost most likely a player like Dillon Gee. Chris Owings and Didi Gregorious of the Arizona Diamondbacks are both possible candidates and if the team were willing to take a prospect like Rafael Montero. Although this may be wishful thinking, a trade for Chicago Cubs shortstop Starlin Castro is plausible as that team has a dearth of shortstop talent, but needs pitching. Regardless of who plays shortstop for the Mets in 2015, the team will need an upgrade at the position if it truly wants to compete for the World Series Championship.