Brian Rose: The 'Stellar' Film Interviewer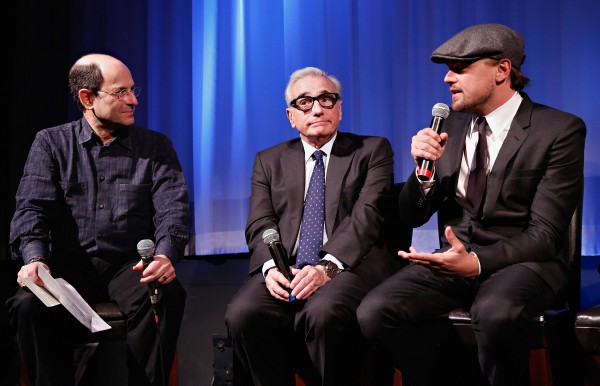 While teaching numerous film and television courses, Professor of Communications and Media Studies Brian Rose's passion for film is apparent at Fordham College at Lincoln Center (FCLC). But this enthusiasm for film spreads outside of the classroom, where Rose takes on the eager role of moderator in conversations between acclaimed actors and directors for the major creative guilds in New York City and Britain.
On Nov. 4, Rose conducted a conversation between actors Matthew McConaughey, Anne Hathaway, Jessica Chastain and director Christopher Nolan on the Oscar-nominated film, "Interstellar." Even with this impressive panel of interviewees, Rose is no stranger to moderating Q&As with accomplished Hollywood stars. He has done over 150 big-name interviews for the past 15 years.
"I have had the pleasure of interviewing above-the-line talent, including Martin Scorsese, Mike Leigh, Daniel Day Lewis, Quentin Tarantino, Michael Caine, Keira Knightley, Matt Damon and Wes Anderson," Rose said. "Rarely is interviewing anything but stimulating and highly informative about the filmmaking process."
Rose started doing these interviews 15 years ago, when he worked as a consultant for the Directors Guild of America. "I started doing interviews for them with some of their leading members," Rose said. "From there, I began doing Q&As for most of the major creative guilds in New York City, including the Screen Actors Guild and the Producers Guild of America, as well as for the British Academy of Film and Television Arts. And more recently for the Academy of Motion Pictures."
Typically, Rose's interviews take place around the time of award season. "Fall is when award season takes place – that's when all of the studios are promoting as many events as they can, in order to convince members of the creators, writers, directors, screenwriters, and, most prominently, the Academy's guilds, to nominate and then vote on their film."
Out of all of Rose's Q&As, his interviews with director Martin Scorsese are the ones that stand out the most. "Scorsese, who I've interviewed three times, is incredibly exciting – he quite literally knows everything there is to know about world cinema," he said. "A conversation with him is like attending the most intense graduate seminar imaginable, and it's also great fun."
Rose's favorite part of these interviews is directly interacting with the makers of great films. "It is an extraordinary experience of being able to see a film and then talk directly afterwards with the artists who made it."
Whenever approaching an interview, Rose stressed not only being prepared to ask intelligent questions, but also coming to the interviewees with an eager curiosity for the film. "[Interviewing] is about knowing, inside and out, the careers of everyone you are talking to, and letting your own natural curiosity come to bear. You should always come out to an interview with your own intelligent questions, as well as your own enthusiasm."