New York City FC and the Future of American Soccer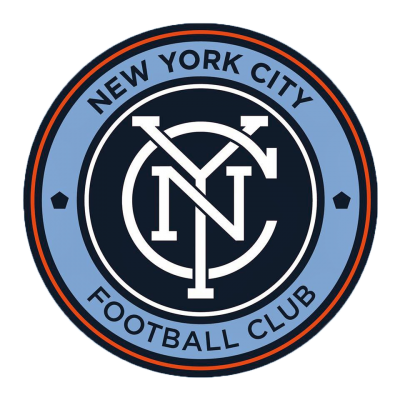 For some time, it was almost inconceivable to any soccer fan that the Major League Soccer would become a competitive league, let alone the destination of tremendous soccer talent from Europe. That's beginning to change, by and large due to the arrival of soccer superstar David Beckham in 2007, who shocked soccer fans the world over in a surprise move from Real Madrid to the Los Angeles Galaxy. Since Beckham's arrival in the MLS, a number of his European counterparts have followed suit, most notably Irishman Robbie Keane (L.A. Galaxy), France international Thierry Henry (New York Red Bulls), and now 2010 World Cup champion David Villa and Beckham's former national teammate Frank Lampard who are both set to join new MLS expansion team NYC FC in the upcoming MLS season. 
The question now is how these new additions to the MLS, who have both made names for themselves in Europe, will impact their future club NYC FC and, potentially, the league as a whole as well. 
The addition of these European greats to the MLS has, largely, been welcomed by American fans. More and more American soccer fans tune in to Premier League, La Liga, Serie A or Bundesliga games and become familiar with players in Europe. As a result, the arrival of these players on this side of the pond has been welcomed by American soccer fans, and has also, in turn, resulted in an increase in interest in the game and league that has only continued to grow.
The only area of concern? These European legends come to the MLS either during or past their "prime" – by European standards at least. So what can players like David Villa and Frank Lampard offer NYC FC and the league as a whole?
Turning to the examples set by those before them (i.e. Beckham and Henry), what can be expected is a learning experience for homegrown players. Young, inexperienced players can draw on the experiences European pros bring with them, having played for major clubs, in major competitions, against the best of the best. That is what draws soccer fans to European soccer – it is the home of the beautiful game, and the home of some of the best in the game. It therefore only makes sense that players exposed to that level of competition are sought out to help develop the quality of the game in a new league, in a culture that is new to the game of soccer.
You don't need to look any further than just across the Hudson River in New Jersey at Red Bull Arena.  One year after signing with the New York Red Bulls in 2010, France international Thierry Henry was named captain of the squad. He doesn't fly solo despite his undisputed talent and years of experience playing in the world's biggest soccer tournaments. Instead, you're more likely to see him spot opportunities and gracefully set up a cross to Bradley Wright-Phillips.
Incorporating the experience and talent of European pros certainly is helpful, however it's not likely to completely change the caliber of the league overnight. Villa and Lampard, like Beckham and Henry before them, have the ability to get Americans excited and interested in the game. David Villa's résumé includes a World Cup and European Championship title with the Spanish national team along with La Liga, Champions League, and Copa del Rey titles while at Valencia, Barcelona, and Atlético Madrid. England international and former Chelsea star Frank Lampard has also had a successful career in Europe while playing for the Blues, where he won multiple Premier League, Champions League, Europa League, and FA Cup titles in addition to his numerous individual awards. There's no questioning their abilities on the pitch or inciting interest, but it's unrealistic to expect a group of individuals to change a team, let alone a league. 
The goal would be to start from the bottom up, working on the development of youth academies stateside while building on the experience of soccer masterminds. Ultimately, the current situation consists of European footballers towards the end of their career assisting inexperienced MLS players midway through theirs, thereby only affecting the present and immediate future. By investing long-term in youth academies, for example in coaches from renowned European clubs and leagues, the MLS can work from the ground up and become more competitive. Who knows, with Beckham now owner of an MLS expansion franchise in Miami, perhaps one day we will see Henry, Villa, or Lampard in another position on the pitch here in the United States.