Becky Hammon and the Future of Women in the NBA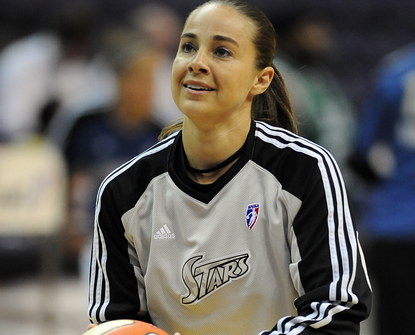 On Aug. 5 of this year, Becky Hammon was hired as an assistant coach for the NBA Champion San Antonio Spurs. While the hiring of deputy mentors within professional men's basketball does not normally constitute particularly exciting news, Hammon's appointment is not only intriguing but ground breaking. While Lisa Boyer may rightfully be called the first woman to ever coach after spending one season helping to guide players on the Cleveland Cavaliers,  Hammon will be the first full-time, salaried, female assistant coach within the NBA. While we cannot predict how Hammon's coaching future will unfold, this cannot be considered less than a momentous event for women in not only involved in basketball but professional sports in general.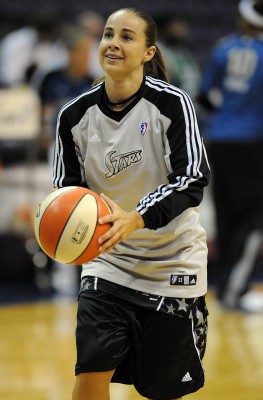 Hammon has spent the last seven years of her professional basketball career playing for the San Antonio Stars, a WNBA affiliate.  Over her 14-year playing career, including a seven-year tenure with the New York Liberty and the previously mentioned stint with the Stars, she established herself as one of the most talented and intelligent players in her league. At the Beijing Olympics in 2008, Hammon led the Russian National Team to a bronze medal and in 2011, she was selected as one of the WNBA's top 15 players of all time.  No one doubts Hammon's basketball acumen, so her success will mainly depend on whether or not the notorious boys' club of an NBA locker room will will accept and listen to her. However, with the backing and confidence of one of the greatest leaders in NBA history Gregg Popovich,  Hammon will hopefully lead us into a new era of prosperity for women in sports.
Wallis Monday, Fordham College at Lincoln Center (FCLC) '16, President of ISIS (FCLC's Feminist Club) and a San Antonio native, believes that Hammon's hiring as a salaried coach will help lessen the "huge discrepancies in pay for women in sports."  According to the NBA's website, the average player makes around $5.1 million annually and the highest paid (Kobe Bryant) earns more than $23 million. The most well-paid WNBA players make just over $100,000, and many play overseas in the offseason to supplement their relatively meager income.  Except for in the event of a lockout, one would never see a Kevin Durant or Lebron James even think of spending their offseason playing in China or Europe. However, for their WNBA counterparts such as superstars Maya Moore and Skylar Diggins, leaving their country is just a reality of the job year after year.  According to many with an interest in equality in sports, including Monday, Hammon's NBA assistant coach-sized salary marks a closer step to equal wages within the athletic world.
Monday appears cautiously optimistic about the future of women in the NBA but understands that not every team has the same sort of professional standards as her hometown Spurs. "It'll be only this team this year, but maybe next year, two more teams will hire women. I would really love that, but I'm not sure because each team has a different dynamic at the organizational level."  
Women such as Pat Summit of the University of Tennessee and Tara VanDerveer of Stanford University, considered to be some of the greatest coaches of all time regardless of gender, have demonstrated that women can be equally successful as men with regards to coaching.  When asked why these women have never been offered higher paying jobs as coaches of men's teams, Monday attributed the psychological stigma some males face when they choose to look up to a woman as a role model. "When you're a woman, it's perfectly acceptable to have a male role model, but if you're a guy it can be seen as weird. Many men don't think it comes naturally to them."  
While Hammon has been hired as an assistant coach, many see this as the first step toward a female head coach or general manager. Monday doesn't believe that Hammon or anyone other than Popovich will be coaching her team anytime soon, but she does think that there's "potential for one team to maybe scoop [Hammon] up and make her their head coach. With Becky Hammon as a model, up and coming female players will be able to set that goal for themselves that may have seemed unobtainable."  
We don't know for certain that Hammon will rise into a head coaching position.  However, she has been given this opportunity which demonstrates that a new era for women in basketball has begun.