Fordham Student Releases Debut EDM Album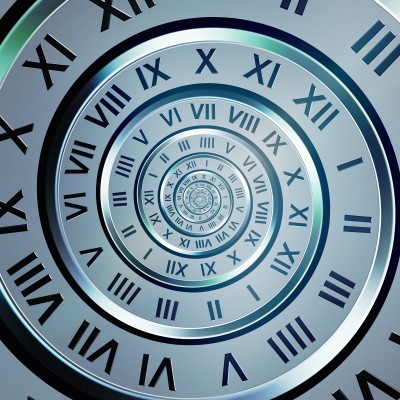 At Fordham College at Lincoln Center (FCLC), Edward Arcabascio, FCLC '15, appears to be a typical, hardworking student. But at home in Staten Island, he mixes beats and synthesizes on his Mac and audio interfaces. With a new self-released album under his belt, Arcabasio is Electronic Dance Music (EDM) producer called "fizzEd," who is working his way up in the music industry. 
Released early September of this year, Arcabasio's debut album is entitled "There Is Time." "The single, which is also titled 'There Is Time,' was the inspiration for the entire album," he said. "The message of the single: Even though we go through hardships in life, there is time to have faith and hope to get through. Even if it feels like it can be like a spiral staircase that never ends, there is time and a way to get through it. It was a unique track in a way that it was dance music as well as a hint of religion."
Along with the single, the album features a total of three tracks. "[There Is Time and the upcoming album] falls under the category of EDM. But specifically, I would say the album is progressive house," Arcabasio said. 
"Progressive house is a sub-genre of EDM. In progressive house, artists use a lot of chord progressions, and gradually add suspense as it proceeds to the 'drop,'" Arcabasio said. "Now, progressive house is so diverse that artists have added some funk to it."
In order to put himself out there, Arcabasio has created Facebook, SoundCloud and Spotify accounts to reach out and pull in new fans. Arcabasio also plans to play gigs in New York City. "I have not performed at any events or concerts, but a friend of mine just opened a nightclub, so he's probably going to try and get me in – I think it will be a good start," he said. 
Arcabasio is currently in the process of working on his next full-length album, which will feature 10 to 12 tracks. He estimates that it will take approximately a year for the album to be finished. "For the next album, I am planning to use my own voice to make my own synthesized sounds," he said. "There is a lot of feeling in my music that I want to express in the new album, so that will give me the upper hand."
Arcabasio said that he draws his inspiration from fellow EDM artists, like Duke Dumont, Bob Sinclair, Awell and Skrillex. "All of their work is very original. They don't always sound like the typical EDM artists out there in the music industry."
According to Arcabasio, his favorite quality of EDM is its diversity. "You can make almost any sound you want now with software and hardware and you can sample live instruments as well to make anything sound how you want it. With certain amount of processing, anything is possible in the world of electronic music."
"What drew me into the genre specifically with dance music was the excitement and feeling you get when you listen to a hot new track. Like the song, 'Greyhound' by Swedish House Mafia, the main lead gives you the chills and almost makes you want to cry that's how good it is," Arcabasio said. "This is what drew me into the genre: the passion, the feeling and the excitement of the music."
As an economics major and music minor at Fordham, Arcabasio hopes to eventually work in the music industry. "I think majoring in economics would give me an upper hand in the industry; it would help me a lot in the business side of the industry. Also, I think the minor in music would boost up my chances working in the industry. I just want to learn everything about music here at Fordham."
As an artist, Arcabasio hopes to further expand his knowledge in music. "I want to go on and learn more about the types of sounds I can make through electronic dance music," he said. "I just want to keep on making better music. My dream is to be a performer – a professional record producer."
With its already fast rise in the music industry, Arcabasio sees EDM growing more and more. "Many artists are using innovative ways to push the genre forward. People forget that it is still 'music'. Just because it's is electronic dance, doesn't mean it's all about computers," he said. "Like myself and other artists, the use of more organic elements is coming up such as live instrumentation in the studio or in live sets. And I feel with that and the evolution of newer sounds, the industry will grow into something more spectacular."