The Bronx is Breaking: The Bleak Future of the Yankees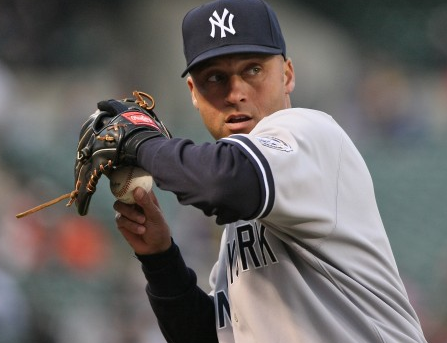 The New York Yankees are in a precarious position that they haven't found themselves in quite some time. They're good enough to compete and stick around, but not good enough to be playing in October for a championship.
Their payroll, on the other hand, suggests that a different level of success was expected, possibly even World Series aspirations. 
After spending $283 million on lineup reinforcements last offseason declining players such as Jacoby Ellsbury, Brian McCann and Carlos Beltran, the Yankees now find themselves in the same position they were in this time last September – on the outside of the playoff picture looking in. 
Even after so many free-agent hitters were signed, the Yankees still can't produce runs. Ellsbury was good but not worth $21 million. McCann has struggled mightily, hitting just .236 so far this season, and Beltran spent significant time on the disabled list. As a team, the Yankees are currently ranked 20th in the MLB in runs and batting average, and 22nd in on-base percentage. Sure, they can still hit home runs, but those numbers are certainly buoyed by the short right-field porch in Yankee Stadium which is routinely abused. 
In a season in which starting pitchers Masahiro Tanaka, CC Sabathia, Ivan Nova and Michael Pineda (four-fifths of the opening day rotation) spent extended periods of time on the disabled list, it was their sporadic, underperforming hitting that eventually did the Yankees in. The future doesn't look any brighter. 
In fact, if they choose to keep recycling their current business model of signing aging free-agents to plug roster holes, the Yankees might not be the "Bronx Bombers" for quite some time. Gone are the days when the they sported the most feared lineup in baseball. 
At some point, the Yankees have to rebuild, and now would be a perfect time to do so while the franchise is in flux. With the upcoming retirement of shortstop Derek Jeter, the Yankees will effectively have no captain or face of their franchise in 2015. Jeter, Mariano Rivera, Jorge Posada and Andy Pettitte are all gone, so why not try to rebuild a core four? After all, it was the farm system that led to the great dynasty from the mid-1990s to late-2000s. Once they had steady production from their homegrown talent, they built around it with key free agent acquisitions and not the other way around, as the Yankees are currently operating. 
The problem with that system is that the Yankees have older players signed to long-term contracts, blocking roster spots for young prospects. Even worse, since players like Mark Teixeira, Alex Rodriguez and McCann are signed for several more seasons and are regressing, nobody will want to trade for them and take on their immense salaries.
The Yankees' top hitting prospect is catcher Gary Sanchez but with McCann signed on for four more seasons, who knows when or if they'll find space for him. They could eventually move McCann to DH full-time and pave the way for Sanchez, but it doesn't seem like that will be any time soon, with Beltran occupying that slot until 2016-17. Besides Sanchez, it doesn't appear that the Yanks have any immediate help down on the farm. 
With young prospects still a few years away, aging and declining veterans filling out the 25-man roster and no valuable trade pieces, where can the Yankees go from here? 
They can elect to sign one of the big-name free agent starting pitchers to a long-term, high-money contract that will eventually come back to haunt them, or they can just wait it out. There's no need to rush into a huge mistake, especially when they got burned with Sabathia, who is signed for two more expensive seasons even though his days as a franchise player effectively came to an end  last year. 
With mediocre starting pitching and an aging lineup, it's just not feasible that this team can compete. If they elect to rebuild, it'll be a long time before you see the Yankees back in the postseason. Then again, what other option do they have? At some point, the cycle has to break.