In Phil We Trust: New York Knicks 2014-2015 Season Preview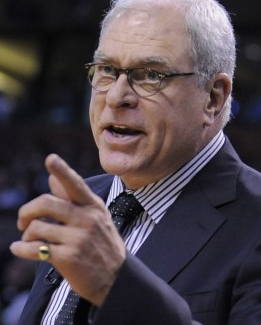 Following a disappointing 2013-14 season, the New York Knicks look to set the foundation for serious contention in the near future. After a season characterized by injuries, questionable coaching from the now-fired Mike Woodson and shooting guard J.R. Smith's on-and-off court shenanigans, the Knicks organization took a meaningful stride toward sensibility by handing the team's reins over to a familiar face: Phil Jackson. One of the first of the organization-shaking changes occurred when the entire coaching staff was relieved of duty in favor of Jackson's "Triangle Offense" acolytes. Although first-choice Steve Kerr spurned the Knicks' offer in favor of the head coaching job with the Warriors, respected veteran Derek Fisher took the job to help institute the Triangle Offense. For those unfamiliar with the Triangle, the emphasis of this system is spacing, passing and catch-and-shoot opportunities. Another splash in Jackson's short tenure was the blockbuster trade that sent former Defensive Player of the Year Tyson Chandler and guard/felon Raymond Felton to the Dallas Mavericks for Jose Calderon, Samuel Dalembert, Wayne Ellington and two draft picks, one of which yielded Wichita State product Cleanthony Early. 
Re-signing resident superstar Carmelo Anthony was Jackson's main goal in this busy offseason, and now the veteran forward looks to leading the team in new ways. Often regarded as just a volume shooter and big-time scorer, Anthony will assume the role of facilitator more often, following suit of former Triangle scorers Michael Jordan and Kobe Bryant. In order to increase his athleticism, Anthony has lost a considerable amount of weight this summer, so he will most likely be returning to the small forward position.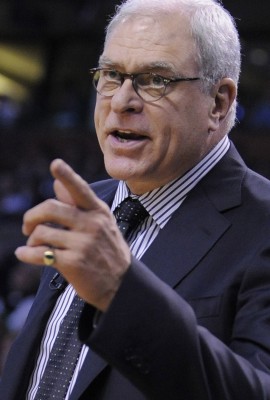 Point guard is a critical position in the Triangle, so expect substantial contributions from freshly-minted Knick Jose Calderon. This offensive scheme thrives on high-percentage shooting from the guard position, so count on consistent 3-point shooting from Calderon and Pablo Prigioni. In Prigioni and Calderon, the Knicks have the second and fifth best 3-point shooters, by 2013-14 percentage, in the NBA, respectively. Also acquired in the Mavericks trade, Shane Larkin will see some minutes, but is most likely still a work in progress.
 The Knicks currently have three players that will split minutes at shooting guard: Tim Hardaway Jr., J.R. Smith and Iman Shumpert. Hardaway and Smith should excel with more catch-and-shoot opportunities, as Hardaway proved to be an excellent shooter in his rookie campaign, and Smith converted 46.5 percent of his spot-up three-point opportunities in 2013-14. Meanwhile, defensive-minded Iman Shumpert looks to prove that he can be a consistent NBA contributor.
Backing up Anthony at small forward, will be Quincy Acy, Travis Outlaw and the potential steal of this year's draft, Cleanthony Early. Early was a key piece in the Wichita State Shockers' NCAA tournament run this year.
At the power forward and center positions, minutes will be distributed among Andrea Bargnani, Amar'e Stoudemire, Samuel Dalembert, Cole Aldrich and Jason Smith. Bargnani and Stoudemire look to excel in the Triangle through crisp passing and knockdown shooting inside the arc. Expect to see the center corps of Dalembert, Aldrich and Smith rebound and finish opportunities around the rim.
If the Knicks buy into the team concept and execute the Triangle, there is no reason why they couldn't secure a playoff seed in the wide-open Eastern Conference and make some noise in the playoffs. The Knicks open up the season at MSG Oct. 29 against the Chicago Bulls.