Fordham Student Publishes 'New York Nights'
There are many things that set Brandon Harmer, Fordham College at Lincoln Center (FCLC) '15, apart from his classmates. He is a brown belt in Judo, he has appeared in episodes of television shows such as Biography Channel's "Celebrity Ghost Stories" and Discovery Channel's "Deadly Encounters," and he has his own Internet Movie Database page. But what makes Harmer stand out most from the rest of the class of 2015 is that he is also about to be a published author.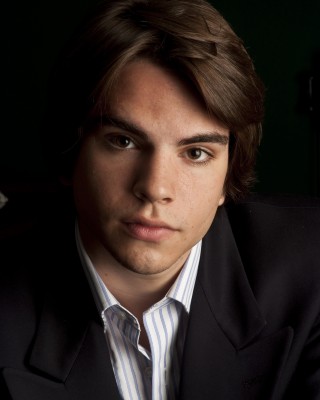 Harmer's first novel, "New York Nights" will be published in October of 2014. The novel, a work of literary fiction, is the story of seven friends in New York City struggling to reconnect a year after graduating from college.  
The narrator, Will Harrison, works to form, maintain and explore the relationship dynamics (both romantic and platonic) within his group of friends while also endeavoring to find an identity for himself in the unfamiliar world of post-grad life.  
Harmer began work on the novel during his freshman year at Fordham.  Two and a half years later, he felt that it was ready to be sent out to be published. 
"The plot [of the novel] did not come all at once; it came in parts.  I tried to begin with the parts and chapters that mattered most to me, and what I wanted to say. Afterwards, I built it from there.  Once completing the major parts, it was like piecing together a puzzle," Harmer said of his writing process.  
"The process was like dealing with a promising but bratty child," he added. "You see some potential in it, but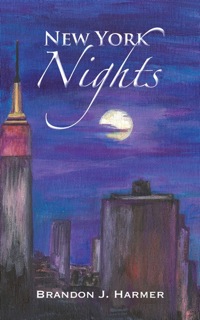 there are a lot of flaws in it from the beginning; but you don't give up on it. You stick with it, and you try to erase all those flaws and put in the good things." 
Harmer, who is a philosophy and international political economy double major, has always had a passion for reading—especially Russian literature. "My favorite authors are Tolstoy, Nabokov and Dostoyevsky.  Those are the kind of guys that I try to emulate," he said.  
In addition to the greats of Russian literature, Harmer drew inspiration from his former teachers and his own life in New York City while writing the novel.  "My high school teachers were a tremendous influence when approaching this book," he said, "and yes, there are some sections of the book where I put in some of my experiences in the city." 
In particular there is a scene in which a character feels anxious about the future while riding the subway.  "I've felt that same way.  I've translated that feeling of anxiety into that scene," he explained.  
However, his background in philosophy does also play a role in the novel.  He says three of his seven characters have strong philosophical motivations behind their actions.  "I wanted to make these three characters thoughtful and have them use reason to try to go about and make it in the world," he elaborated. 
Prior to writing this novel, Harmer's only creative writing experience was writing and putting on a play in high school.  He developed a love of writing dialogue and character interactions during that play and this penchant is something he is hoping will come through in "New York Nights." 
"I was especially comfortable writing the dialogue scenes in the book.  Coming from a theater background, beginning with the dialogue scenes and building from there was particularly easy for me."   
While writing a novel on top of a double major course load may seem daunting to some, Harmer was not fazed by this task.  "I have typically always been good at school and I went to work on the book whenever I felt like I had free time," he said with nonchalance.  
Another remarkable thing about "New York Nights" is that Harmer had no assistance.  "I've been [working on this novel] all on my own," he said.  The only other person who has put serious input into this book is Harmer's editor and publicist at Neptune Press, David Stern.  
Despite writing his first novel at such a young age, Harmer is not sure that he is going to become a writer for a living.
"I like to keep a lot of doors open.  If this novel thing takes off, that would be great and wonderful, but then again, I would also like to keep the option open to do something with the international politics or philosophy.  I'm still involved in theatre, and I'm taking the LSAT very soon—there are still a lot of options open."
"New York Nights" will be published next month and can be purchased from Neptune Press (www.neptunepress.org) for $12.